8 teams advance to PEL Contenders Promo finals
The first stage of the tournament PEL Contenders Promo has finished, in which the weakest teams of the third phase of PEL Contenders and teams from open leagues (PEL Open) participate. Eight teams advanced to the second stage of the competition, where 9 spots to the next phase of the "Candidates League" will be decided. The final tournament table of the first stage of PEL Contenders Promo looks as follows: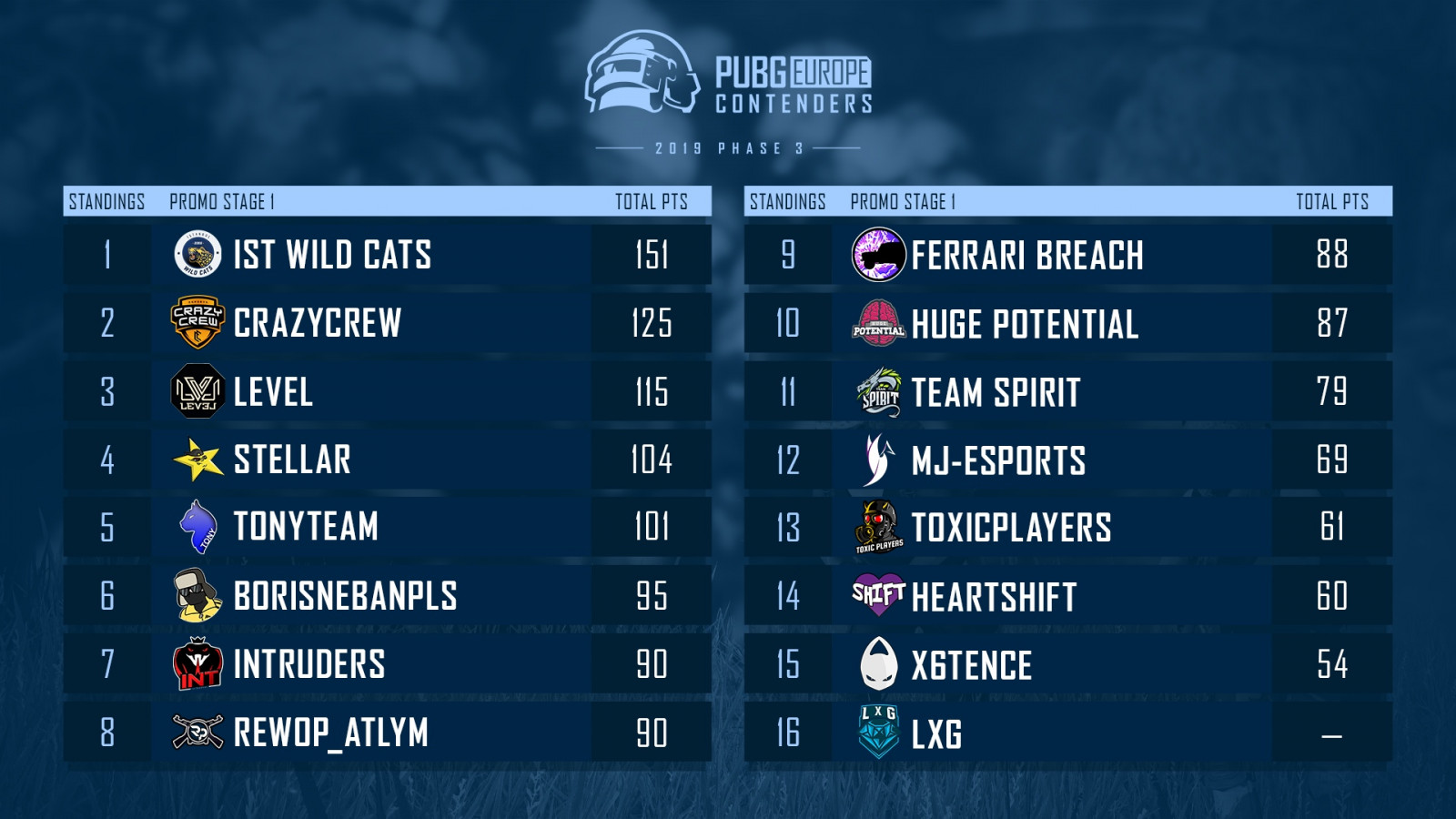 More detailed tournament table, list of participants of the second stage of the competition, as well as compositions of all teams you will find on the official site of PUBG Europe League.