Talent lineup for the PUBG Europe League: Phase 3 revealed
Another highly anticipated phase of the PUBG Europe League is just around the corner, which means all of your favorite talent will soon be back in Berlin for the start of Phase 3! An experienced crew of familiar faces has been assembled to provide viewers with their insight and expertise along the way.
Ready to pick-up where they left off, Avnqr, Frosz, and Kaelaris will bring their in-game knowledge and a unique perspective back to the analyst desk. The most memorable moments in PUBG Esports are always assisted by the caster's genuine reaction, translating exactly what the fans are thinking in real-time. The PEL has some of the very best in the business as Pansy, TheSimms, and Deman provide their coverage of the fast-paced action happening across the battlegrounds. Handling the coverage IRL, the PUBG Europe League welcomes in Pala and Tech Girl as hosts to move things along in-between each intense match.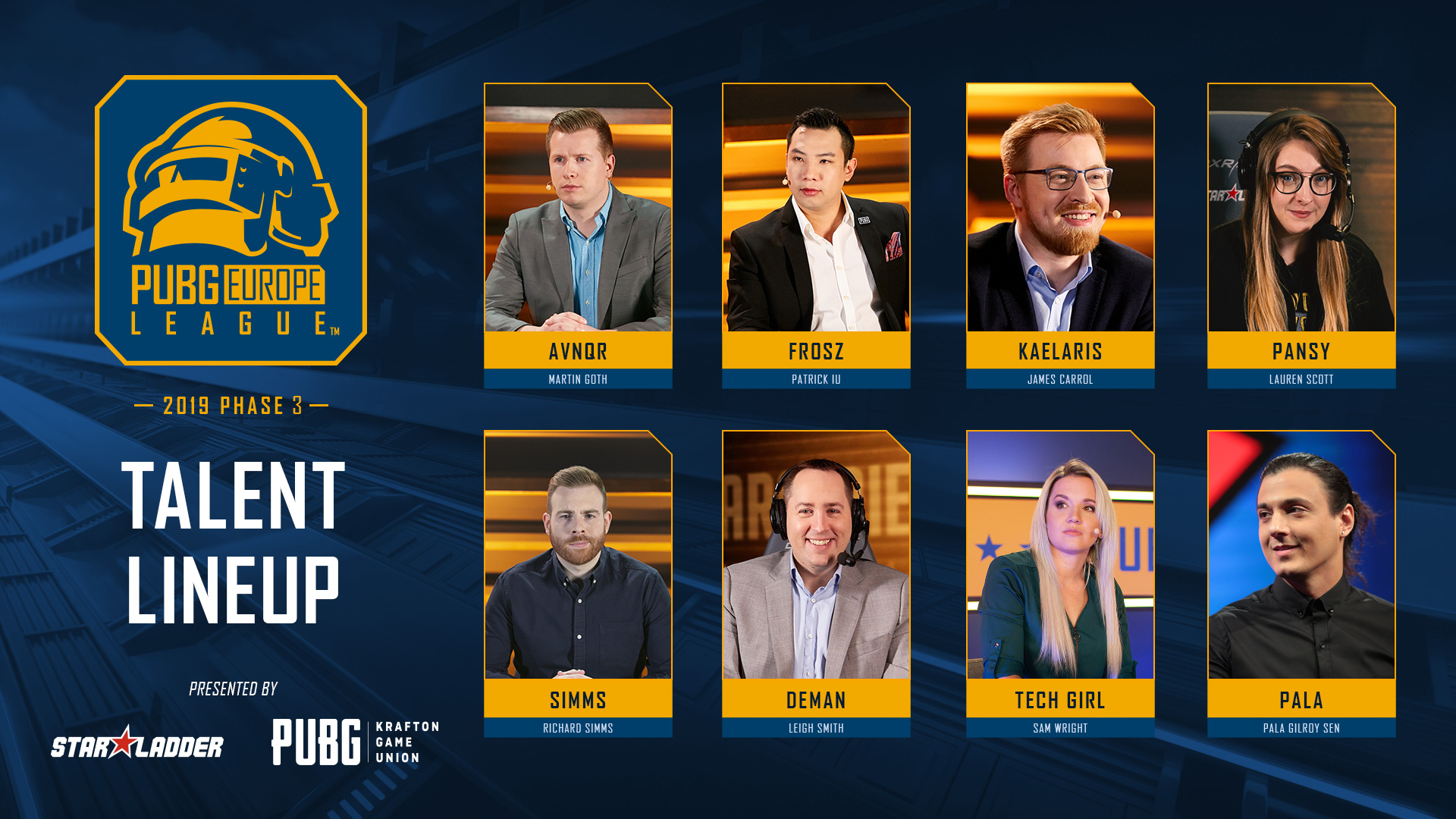 English talent lineup: