TORNADO ENERGY tops group A PEL Contenders for first week
TORNADO ENERGY has topped group A leaderbpard by the end of the first 16 matches of PEL Contenders Phase 3. The second place has been taken by the Milkyway, 3DMAX squad rests on third spot. TORNADO ENERGY's Artyom "xmpL-" Adarkin is the top fragger (30) in the first week of the competition.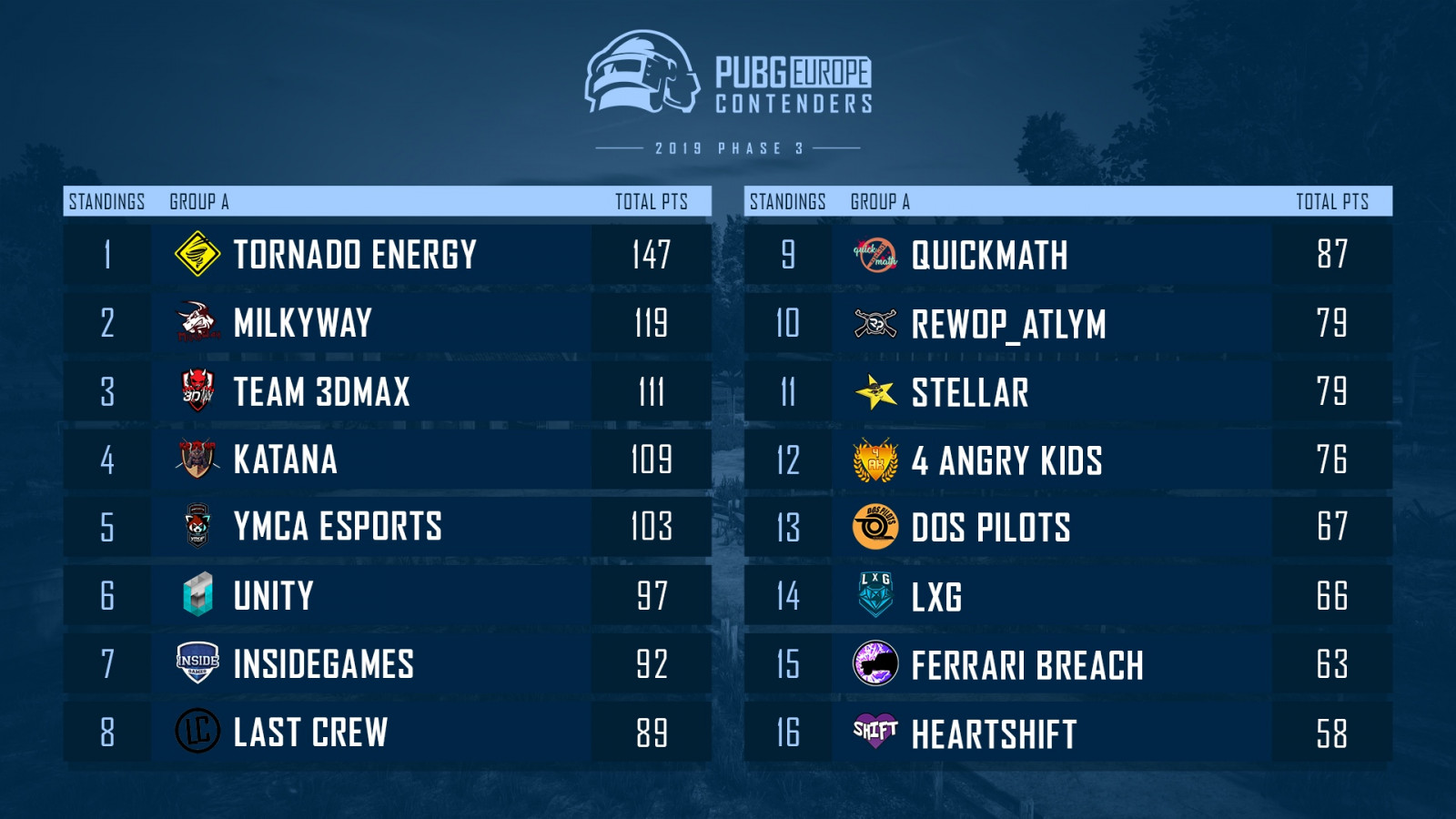 Rosters of all participants and more detailed tournament table are available on the official website of the league. Yesterday the participants of Group B have joined the battle, and the teams from Group A will continue to compete on Monday, September 2.
The third phase of the PUBG Europe League will take place from August 30 to October 6. The matches will start at 18:00 CET. Participants will play out $350000 prize pool.