PEL PROMOTION TOURNAMENTS
After the exciting Phase 2 for both PEL and Contenders, the spotlight will now shift towards promotion. The PUBG Europe League holds two promotion tournaments in between phases. For the teams doing well in their respective league, this is their opportunity to advance onto bigger and better things. As for teams who struggled this phase, they must now defend their spot in the league from aspiring teams playing for promotion. Both tournaments have their own format, so here is everything you need to know about the PEL Promo and the PEL Contenders Promo.
PEL Promo
First, the PEL Promo. This tournament consists of the bottom four teams from the PEL and the top twelve teams from the PEL Contenders. Taking place at the PEL Studio in Berlin, the sixteen teams will play a best-of-twenty format across four days. The top four teams after twenty matches will be promoted to Phase 3 of the PUBG Europe League. The other twelve teams will play the next phase in the PEL Contenders.
PEL Promo participants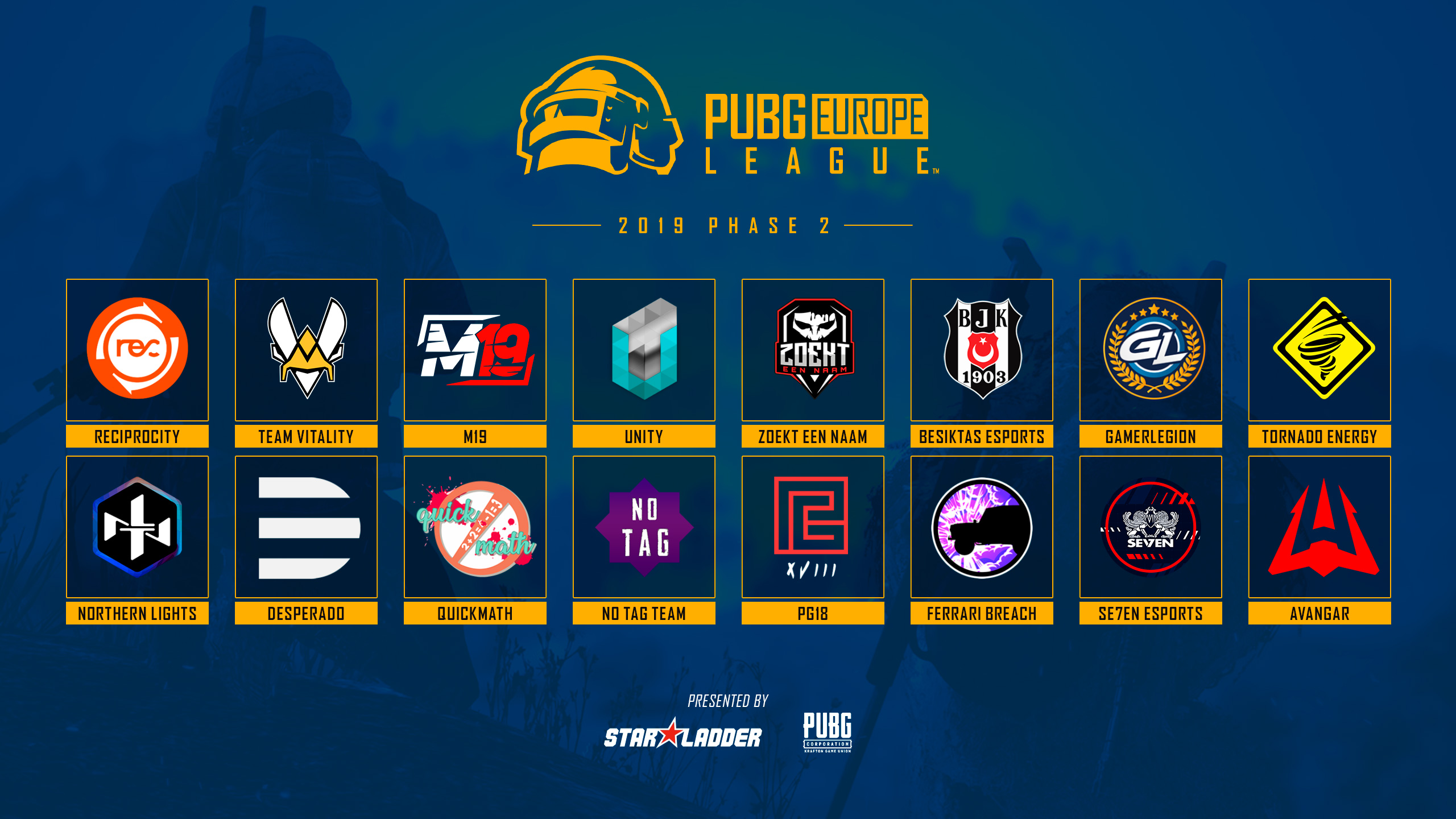 • July 15-18
• 20 Matches - 5 Each Day
• The first match starts at 19:00 CEST
• Top 12 Contenders Finals teams + Bottom 4 PEL Phase 2 teams
• Top four teams advance to PEL Phase 3
PEL Contenders Promo
Presenting a similar opportunity, the PEL Contenders Promo is broken up into two stages. Stage One consists of the bottom ten teams from Contenders group stage and six teams from the PEL Open. Following this, Stage Two will be formed by the top eight teams of Stage One, six more PEL Open teams and two from PEL Contenders. The PEL Contenders Promo offers an abundance of fresh faces, hoping to make an appearance in Phase 3 of Contenders.
• July 8-14
• Stage One: July 8-11
• Stage Two: July 12-14
• The first match starts at 19:00 CEST
• Top nine teams advance to PEL Contenders Phase 3