FaZe Clan: "Whatever we did, we did it together"
FaZe Clan have made history this past weekend by taking the top spot in Phase 2 of the PUBG Europe League. Things were tight at the top alongside Natus Vincere, Team Liquid, and G2 Esports, but the boys in red managed to clutch the lead when it mattered most. After the victory, Starladder have spoken to the roster to reflect on the phase and look forward at both GLL and Phase 3.
What do you attribute to your success in Phase 2?
It feels really amazing to win Phase 2 and we're really happy with how the team performed throughout the whole tournament.
The keys to our success in this phase was that we always played as a team, we tried to never get tilted, and we took it game by game—week by week. Whatever we did, we did it together, we focused on improving, and we just went with the flow.
What was the biggest challenge for your team throughout the season?
The biggest challenge for our team was just staying composed and really trying to focus on teamwork—it was a long phase, so you run into a lot of problems and we think that was probably the biggest challenge. Trying to overcome all the problems that came along throughout the phase wasn't easy.
How will you ensure you maintain this level of play moving forward?
We're just going to keep doing what we've been doing: playing as much as possible and scrimming wherever we can.
The top four teams were well ahead of the rest of the competition in the later weeks. Why do you think you each pulled away from the chasing pack?
We think these teams were so high up in the top four because they're simply the most consistent. As we're playing a lot of games, the teams that can consistently get points every day are going to be on top every week. Europe is full of really strong teams, and we think that's why it was surprisingly close until the very last game.
What are your thoughts on the length of the Phase?
The quantity of matches in this phase was too high and we hope the organizers lower it moving forward. 48 to 60 games should be the maximum because players get tired and there's less hype. We definitely believe it should be lower.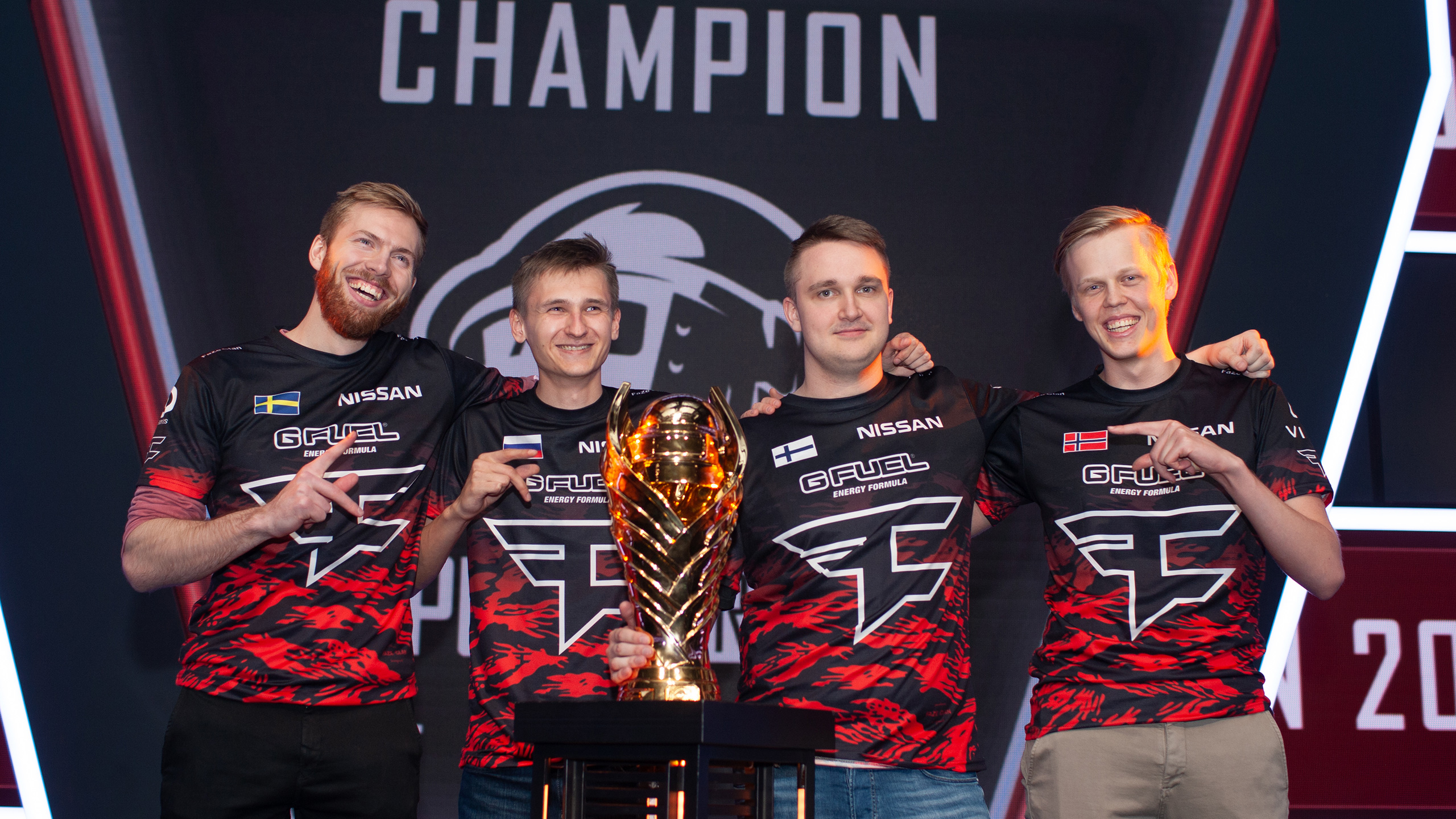 FaZe Clan roster: Fuzzface, ubah, mxey, and Aitzy
Did you expect to come back after falling behind Natus Vincere?
NAVI was leading in the last two weeks by a solid margin, but there were a lot of games so anything could happen and we just kept going. The last day was really close and we managed to come back even harder to win it all! We weren't really expecting to win but we wanted to, so we did everything we could to make that happen.
What are your expectations for GLL Grand Slam?
Our expectation for the GLL Grand Slam is for our performance to be at a decent level. We think we can make it into the top three teams if we don't have internal problems, but we do also think we could place first.
What should fans expect from you in PEL Phase 3?
You should expect the same from us in Phase 3—staying number one!