Zoekt Een Naam have won PEL Contenders. AVANGAR finish 12th
The final week of PEL:Contenders has come to its conclusion with the whole tournament as well, the teams have split $30 000 prize pool. Zoekt Een Naam are the winners of the event, Beşiktaş e-Sports Club are the runner-ups & GamerLegion have finished third. The CIS representatives that has managed to advance to the PEL: Promotion phase are TORNADO ENERGY on the fourth spot, Winside 11th & AVANGAR finishing on the last spot available.
Best twelve teams will take part in the Relegation tournament with worst 4 teams of PEL, which are still to be decided. Top 4 teams of this event would advanced to the next PEL main phase, the rest would go to the PEL Contenders Phase 3.
Final Leaderboards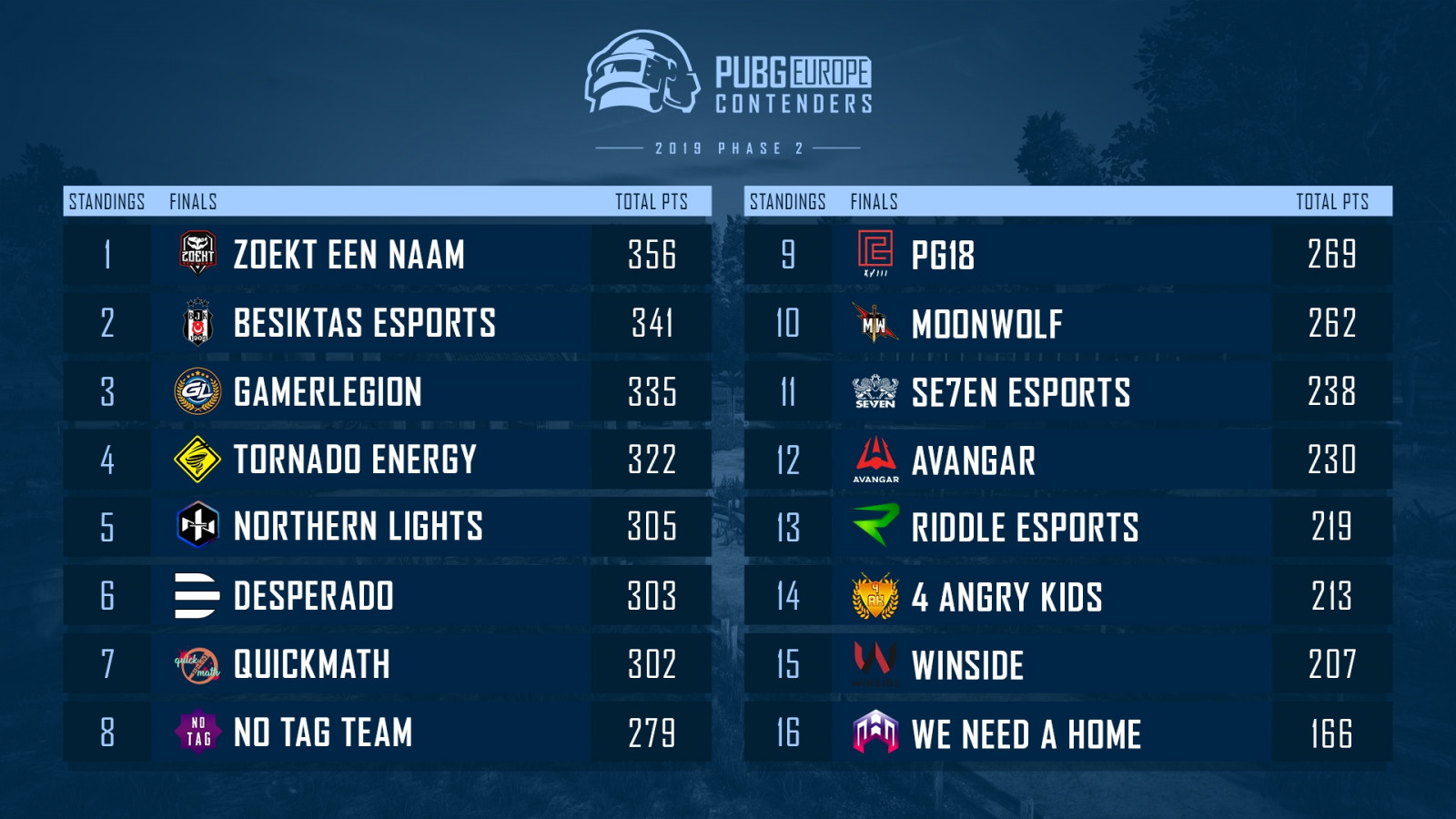 Prize pool distribution