Interview with ZEN.Vazku
Zoekt een Naam currently sitting atop of Group A in Contenders after seven weeks, starladder staff spoke to longest-standing member Valtteri "Vazku" Jussila about being unsigned, showing up against PEL teams, and the pressure to perform well in Contenders.
What are the challenges of being an unsigned roster?
Because we don't have an organization, we lack a lot of support on social media and other matters, but luckily we have Thirsha taking care of a lot of things as our manager. It can be a bit rough playing the game full-time without financial support but we're really looking forward to finding an organization that can support us and the other way around.
What went into the decision to bring Luke "TeaBone" Crafer into the team?
Before Phase 1, we were looking for a new fourth and in the end it was between either Paavo "Pag3" Voutilainen and TeaBone. The choice back then was really hard but we ended up with PaG3 because he and I have so much synergy - we've played in several Finnish tournaments together.
Then after Tomas "Aerckie" Aercke said he was going to stop competing after the Kick-Off Cup, we instantly knew we wanted TeaBone and we were lucky enough that he still wanted to join us.
You placed above a lot of PEL teams in the Kick-Off Cup, were you happy with your result?
No, I feel like we didn't perform that well at the LAN, even though we did outplace a lot of PEL teams. We can do so much more than what we showed at the Kick-Off Cup.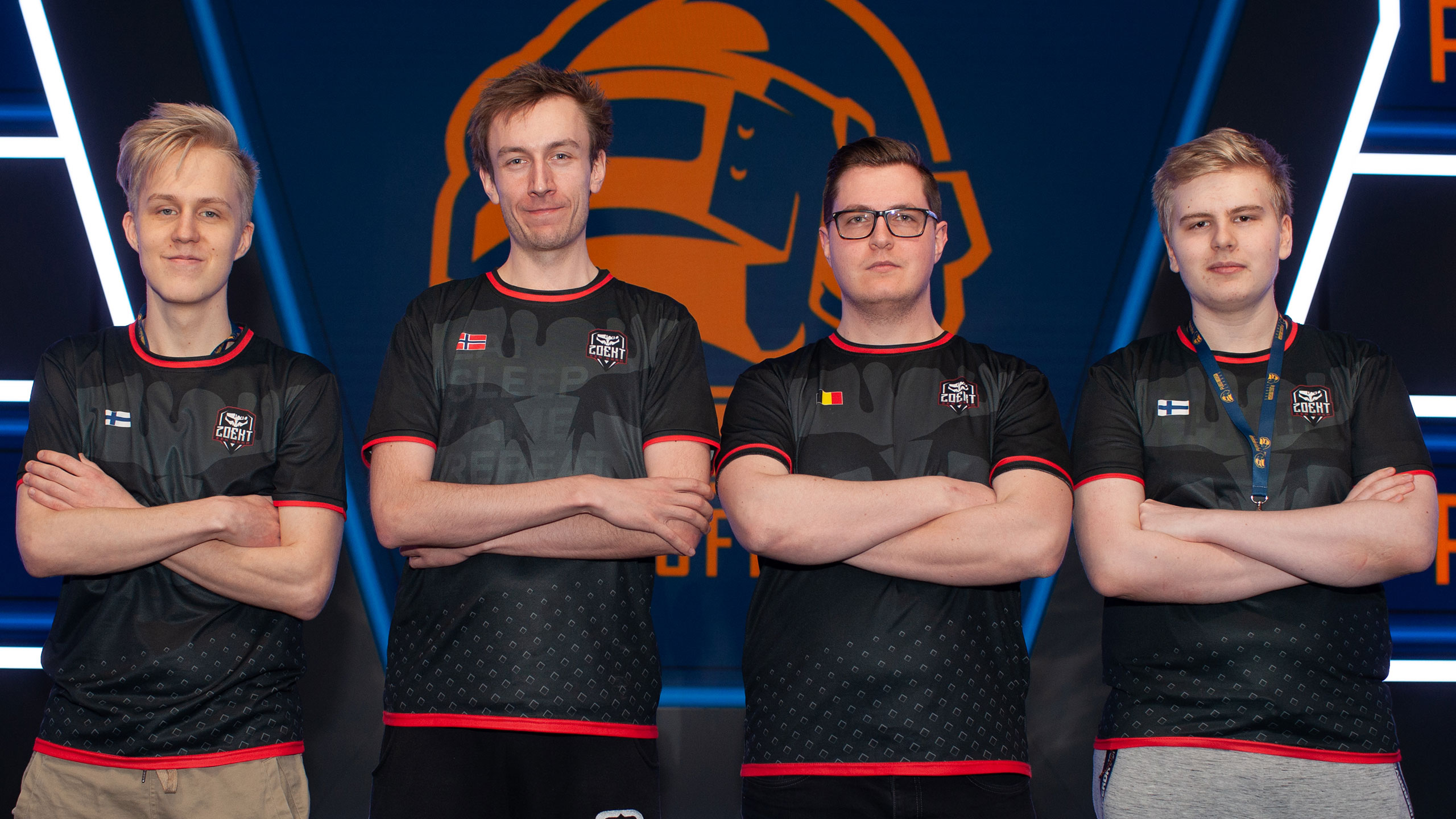 ZEN lineup for PEL Kick-Off Cup: Pag3, ivel, Aerckie, and Vazku
After playing against all of the top European teams, how big is the skill gap between PEL and Contender squads?
To be honest, I feel that the gap between bottom PEL teams and top Contenders teams isn't that big, but overall PEL is definitely much stronger than Contenders.
Zoekt een Naam has stood out in Contenders Phase 2. How do you contribute to your team's great performance?
I find it really hard to say what I add to the team because it's mostly about the synergy in the team and how we play as a squad. However, my team says it is my great aim and my ability to read the enemy's movement.
Does playing online have a big impact on how your team plays in the league?
I wouldn't say it makes a big impact compared to playing on LAN but it definitely takes more games to warm-up at the LAN for me, when I'm at home I have time to warm up all day.
Fuzzface from FaZe Clan predicted that you would be promoted to PEL for Phase 3. How much pressure are you feeling to qualify?
We definitely feel some pressure to make it to PEL but it's really nice to see that a player from one of the best teams in the world thinks that we are the team to make it. I feel like we really showed our skills at the PEL Kick-Off Cup against the top of the Europe and that was while not even performing to the max of our ability.