FACEIT Global Summit: PUBG Classic Viewers Guide
Broadcast schedule
The FACEIT Global Summit is a six-day event running from 16th-21st April, live from ICC ExCeL London.
16th – 20th April: 11:30AM BST // 12:30PM CEST // 06:30 ET // 18:30 Beijing // 19:30 Seoul
21st April: 10:00AM BST // 11:00AM CEST // 05:00 ET // 17:00 Beijing // 18:00 Seoul
There will be 6 maps played on each day, with analysis and commentary between matches, and a pre-match show at the start of each day.
Event format
The FACEIT Global Summit has three main stages: the Group Stage, Elimination Stage, and Grand Finals. 24 teams compete for 16 slots in the Grand Finals, and the lion's share of the $400,000 prize pool. For detailed information on the tournament format, view Tournament Information page.
Where can I watch the FACEIT Global Summit?
You'll be able to catch every moment of the FACEIT Global Summit on FACEIT's Twitch channel. Make sure you're following the channel, ready for when the action kicks off on April 16th!
What are the teams participating?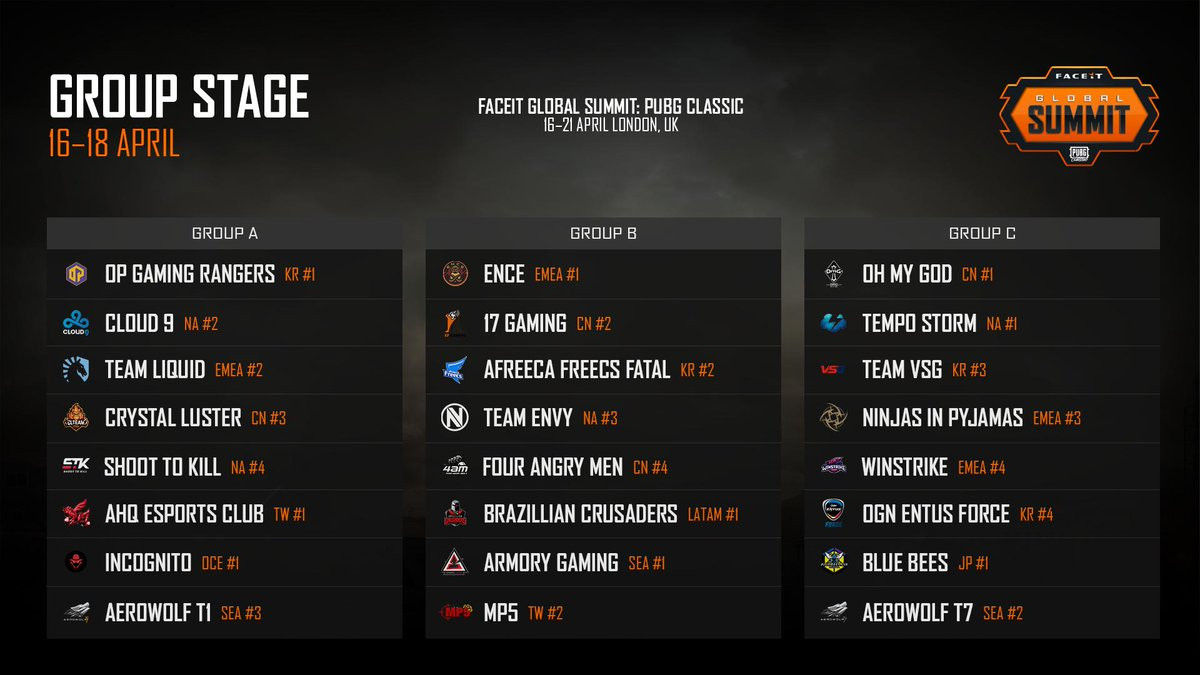 Broadcast talent
We have a star-studded line up of some of the best minds in PUBG, ready to guide you through the FACEIT Global Summit.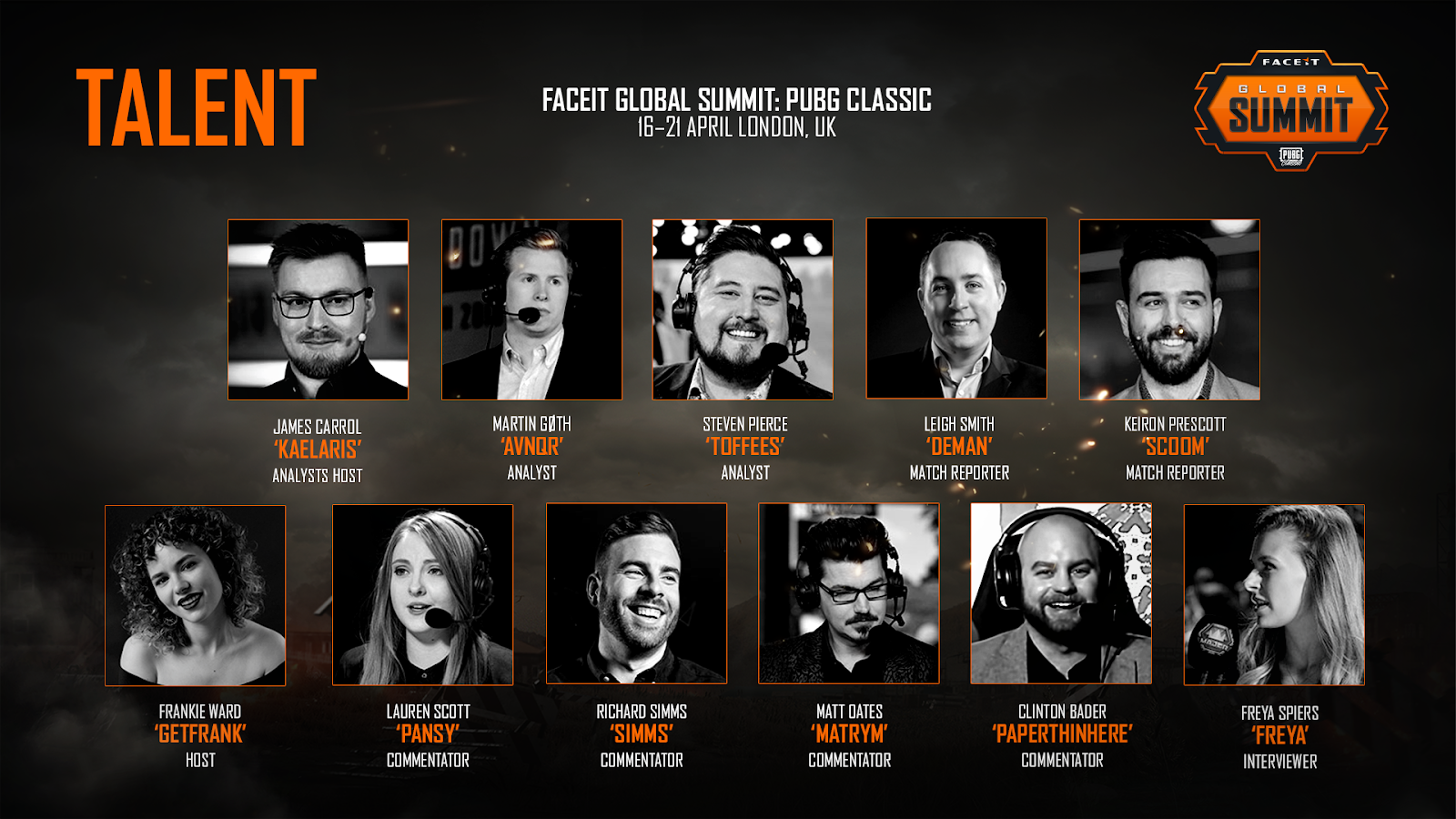 Tickets for the FACEIT Global Summit
The FACEIT Global Summit: PUBC Classic is taking place in ICC ExCeL London! 24 of the world's best PUBG teams will be battling it out in England's capital and tickets are still available! Tickets can be purchased in weekend and day formats. Please head to our dedicated ticket site to explore the various options and purchase your ticket.