Ban wave hits PUBG, over 16 pro players banned
PUBG Pro League set to experience turbulence before it even starts, as game's recent ban wave hits multiple professional players, including those qualified to the $1 million dollar league.
Yesterday's ban wave, that came alongside PUBG's update and newest map — Vikendi — quickly became known as VACendi in the competitive scene. Reportedly over 30,000 accounts were banned in the recent wave, among them a few competitive players.
According to unofficial reports, the recent wave hit those using radar hack — a cheat allowing its user to see other players on their map. This particular cheat went undetectable by PUBG Corp. for over 14 months even though its existence was well known. What made the hack so difficult to track was its external use — to abuse the system one didn't have to install or alter any of their game files, they could run the hack on a secondary computer or even their smartphone.
Users of two biggest radar hack developer groups confirmed bans for the usage of the previously undetectable hacks.
Radar hack is particularly difficult to spot while spectating someone as well. Unlike aim assists or wall hacks, it can be nearly impossible to tell if someone is using it. Coincidentally, based on the nature of a battle royale game, knowing the location of your enemy at any given moment gives one severe, and possibly even game-winning advantage.
PUBG Corp. is yet to release a statement, however keen fans already started noticing bans on some of their favorite player's accounts.
The biggest surprise ban hit Can "TEXQS" Ozdemir, a player for the Pittsburgh Knights. The player joined North American organization nearly a year ago and since then earned over $36,000 USD in prize money.
Ozdemir's Knights were also one of the six teams that got directly invited to the European Pro League — PUBG's $1 million dollar league that is set to launch early next year. Both Ozdemir and Knights refused to comment.
Among other banned players are Copenhagen Flames players "Hoffmann88" and "Player Jones"; "Cageman", who's best known for his short trial stint at Method; Simon "Beecube" Kongelstad from Meet Your Makers, as well as many others.
In South America, former Team Secret and Kaos Latin Gamers members Americo "PAPAYA" Quintero and Vladimir "Smitty" Venegas both were banned as well.
Aleksandr "S1D" Sidorov, a member of the Russian Red Diamonds, successfully qualified for the European Pro League just days before receiving the ban. Interestingly, the player announced retirement from the game just hours after the ban wave. He did not, however, admit to cheating, nor did he deny it.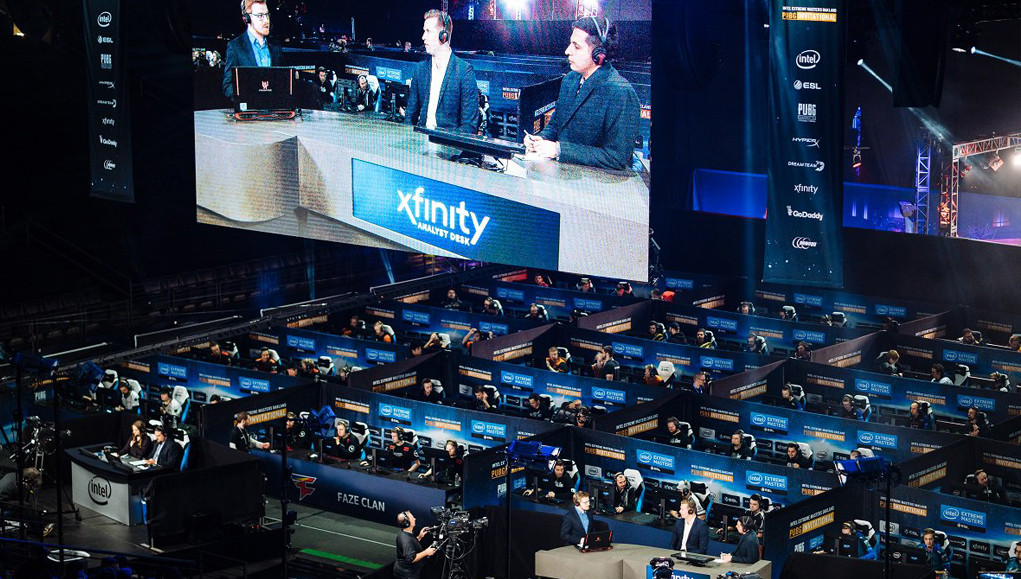 Kevin "sezk0" Guerra and his teammate "Houlow", both ex-members of the French power-house Millenium, successfully qualified for the EU Contenders League with Sans domicile fixe. Vincent "Steph" Fayon, one of their teammates, came out and admitted to knowing his teammates were cheating.
According to the post written by the French player, his teammate and well-known streamer Nicolas "THZ" Debytere, who knew about the hacks all along, told them to "shut up and listen to the calls". The French team remains the only one to break the silence after the ban wave.
As it stands, two teams in the European Pro League — Knights and Red Diamonds — have banned players on their roster and at least one more team in the Contenders.
How PUBG will handle this situation is yet to be seen. This might put PUBG's first serious attempt at an esports league in serious jeopardy before it even starts.
Update: Pittsburgh Knights released a statement on social media, stating TEXQS will be suspended while investigation is ongoing.
Update #2: "Player Jones", previously of Copenhagen Flames, admits to cheating in a statement. Confirms that the ban is for using a radar hack.