M19 are theUnique Pro League champions
Russian squad M19 are the winners of the online Unique Pro League with the total prize pool of 300 000 rubles ( ~$4 000). During 7 days with 28 rounds total (14 for Miramar & Erangel) the team managed to obtain 8370 points, which is a few hunders more than the runner-ups from AVANGAR did.
The winners claimed themselves half of the prize pool, runner-ups got 100 000 roubles, and the bronze prize winners from Team Unique won 50 000 roubles. The rest of the teams didn't get any prizes
Final Leaderboards: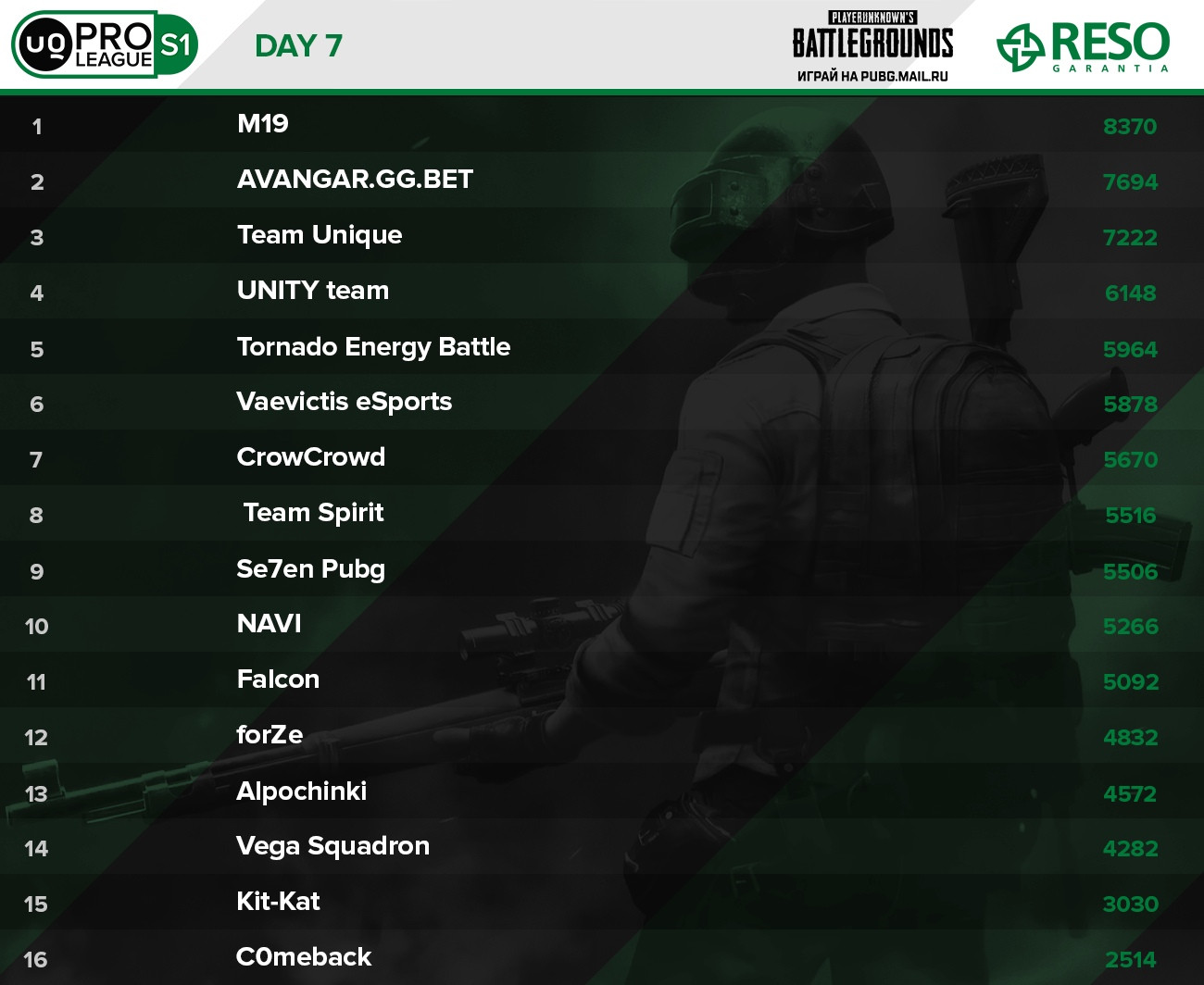 Check out all the VODS from the tournament here. The next season of the league is promised to kick off already in December.