PENTA Sports win €20 000 at the lan in Paris
The German esports organization PENTA Sports have won the OMEN Trophy: PUBG during the annual ESWC. NiP & Team Reciprocity earned themseles 2nd and 3rd place respectively.
Amazing display of skill et mastering of the tournament by @PENTA_Sports in this last game of #OMENTrophy #PUBG !
They win the last game and the title of #ESWCPGW Champion and earn €20 000 ! pic.twitter.com/MxasWdv32Z

— ESWC (@eswc_en) 30 октября 2018 г.
Prize pool distribution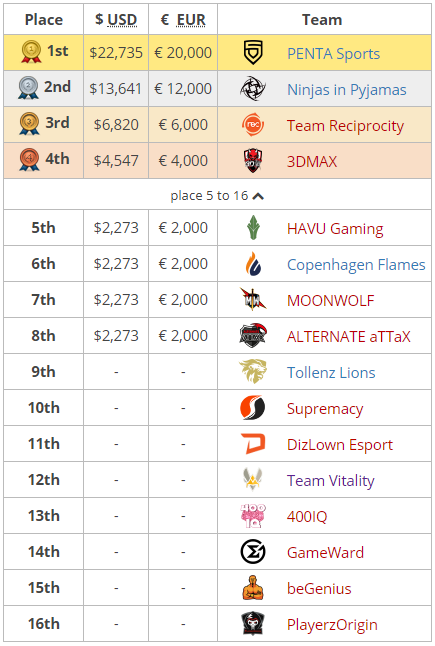 Final leaderboards