PUBG audience decreased twice for the past 3 months
PlayerUnknown's Battlegrounds have been loosing its audience as rapidly as it has been accumulating it throughout the past year. The January 2018 has been the most successfull for the game - the average players online has been over than 1,5 million, but in May we already have 800 thousand people online. The peak CCU was over than 3,2 million players(the all-time Steam record). For the past month the maximum online has dropped below 2 million and keeps decreasing.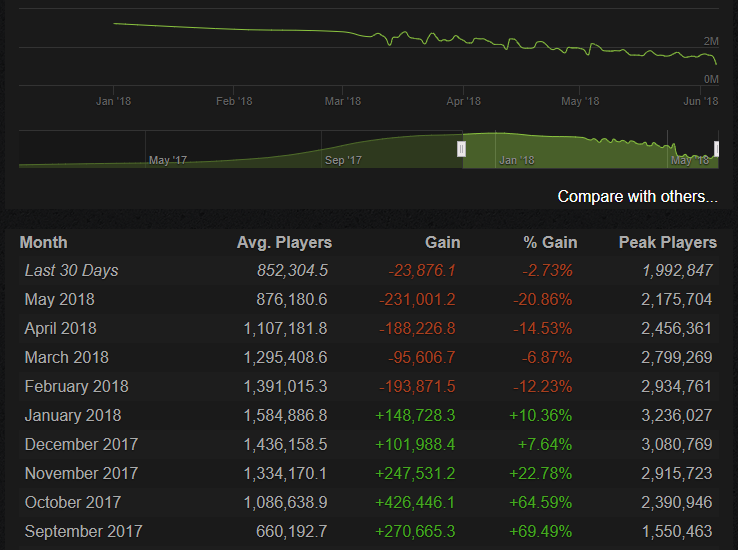 No doubt 2 million players is a solid number and PlayerUnknown's Battlegrounds is still topping the charts on Steam with more than twice users from its closest pursuer Dota 2. Although if things go the same way in just a few months the game's popularity would be the same as 1 year ago.
On of the reasons PlayerUnknown's Battlegrounds is dropping players is the rising of another Unreal Engine 4 game - Fortnite. The game devs were not happy with the situation and decided to sue the feeding hand.