FaZe Clan won DreamHack PUBG Showdown trophy
FaZe Clan once more have proven their status of one of the best world's teams (if not the best). This time they claimed themselves the trophy of the Austin's DreamHack PUBG Tournament.
12 matches resulted in the dominant performance of the squad - they managed to overcome runner-ups from Pittsburgh Knights by more than 500 points. Also they have managed to make more kills than any other squad throughout the tournament - 76, the second place also was claimed by Pittsburgh Knights with 73 for their team. The bronze winners of the tournament was the North American squad OpTic Gaming, who managed to participate on the lan finals through the BYOC qualifier.
DreamHack PUBG Showdown final leaderboards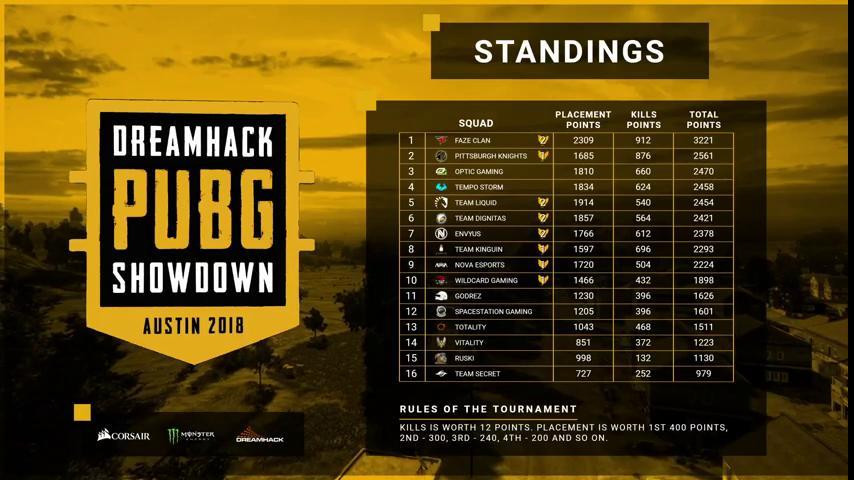 DreamHack PUBG Showdown prize-pool distribution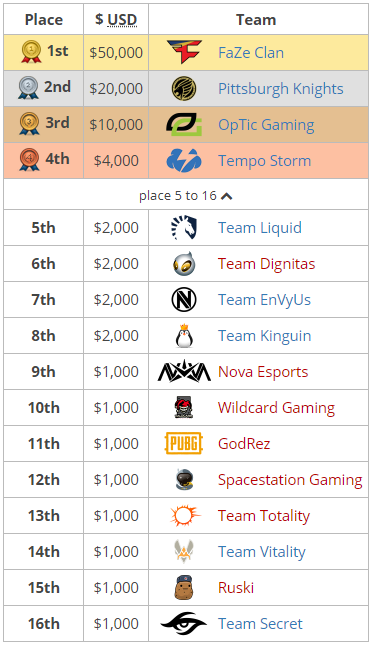 Origin: twitter.com