PUBG Infographic: bluezone causes deaths two times more than grenades
We would like to present you another portion of entertaining infographics, this time it was presented one of the reddit users by the name of SingleRelative. With the help of PUB Developer API he analyzed more than 90 000 deaths and shared the result with the community.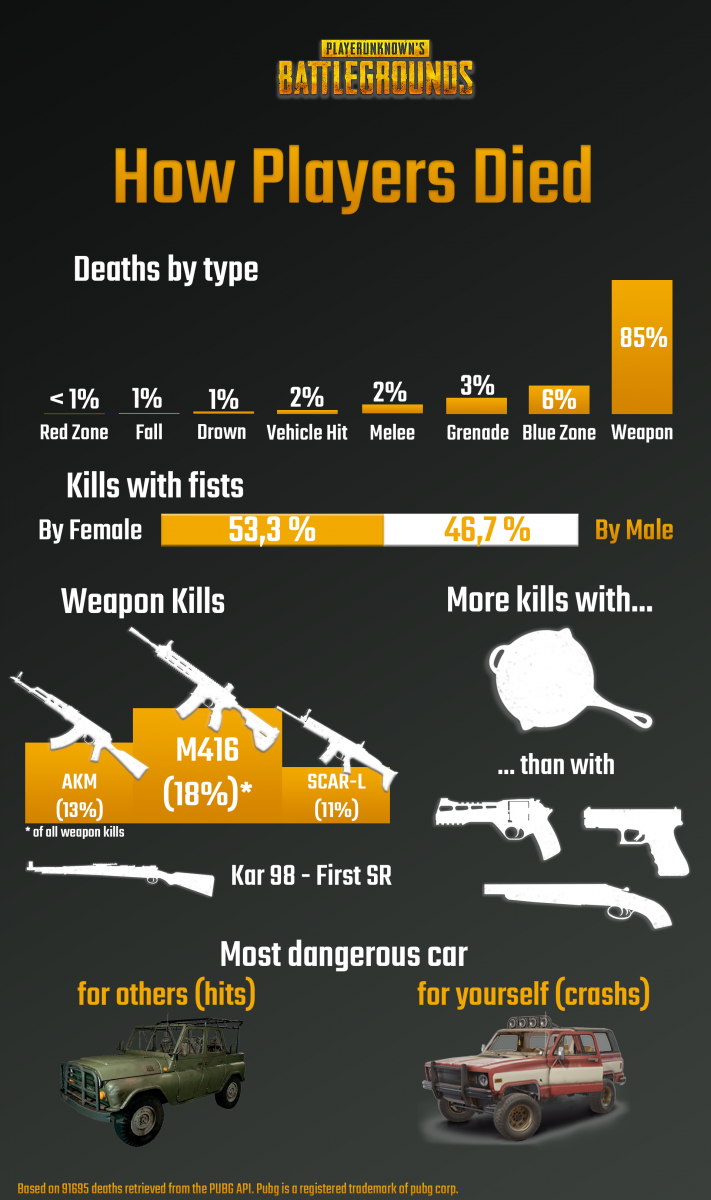 More detailed statistics across all weapons is displayed below and didn't get into the chart.
Top-10 weapon inflicted deaths:
M416 — 18,07%
AKM — 13,13%
SCAR-L — 11,16%
UMP — 9,37%
M16A4 — 8,06%
Kar98 — 5,54%
S1897 — 4,21%
Mini14 — 3,66%
SKS — 3,52%
Micro Uzi — 3,18%