Another four teams advance to Dreamhack
Another for teams have earned their spots on the upcoming Dreamhack PUBG Showdown in USA. Team Dignitas, Tempo Storm & Team EnVyUs have made id to the lan finals of the tournament. Team Secret would represent South America on this event. The standings for the NA qualifiers are listed below.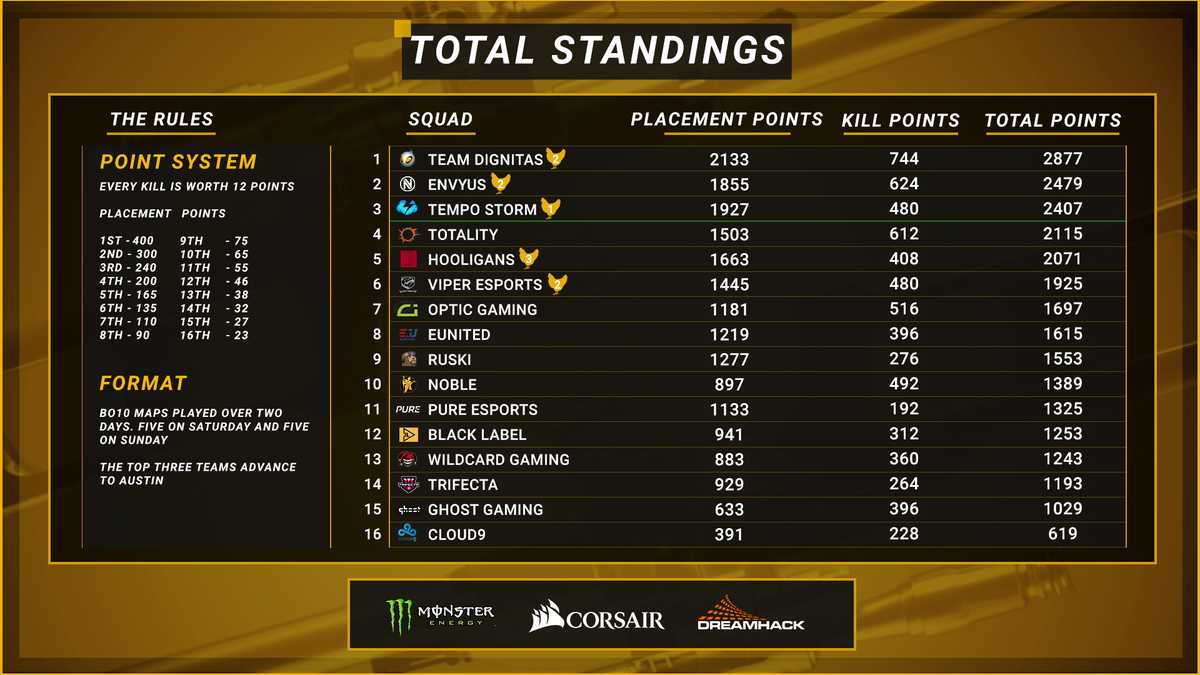 Like in Europe those team who didn't make it through the first stage would have another chance during the second qualifier on May 12-13. Another 2 slots are waiting for their winners per each region.
DreamHack PUBG Showdown Participants
FaZe Clan (Eu qualifier #1)
Team Liquid (Eu qualifier #1)
Team Kinguin (Eu qualifier #1)
TBD (Eu qualifier #2)
TBD (Eu qualifier #2)
Team Dignitas (NA qualifier #1)
Tempo Storm (NA qualifier #1)
Team EnVyUs (NA qualifier #1)
TBD (NA qualifier #2)
TBD (NA qualifier #2)
Team Secret (SA qualifier)
TBD (BYOC qualifier winner)
TBD (BYOC qualifier winner)
TBD (BYOC qualifier winner)
TBD (BYOC qualifier winner)
TBD (BYOC qualifier winner)