FaZe Clan & Team Liquid advance to Dreamhack finals
First free attendants of the future USA DreamHack PUBG Showdown event became known: 16 strong European teams have fought each other for 3 spots for the lan finals. 8 qualified teams and 8 invited teams have decided who is worth to play on the future lan finals.
The teams played 10 maps and as a result FaZe Clan, Team Liquid and Team Kinguin would be attending the lan event in Austin. Some of the top European squads however didn't manage to qualify through the first round - Team Vitality, Na`Vi and AVANGAR would have another chance in the second qualification round.
The final leaderboard is highlighted below.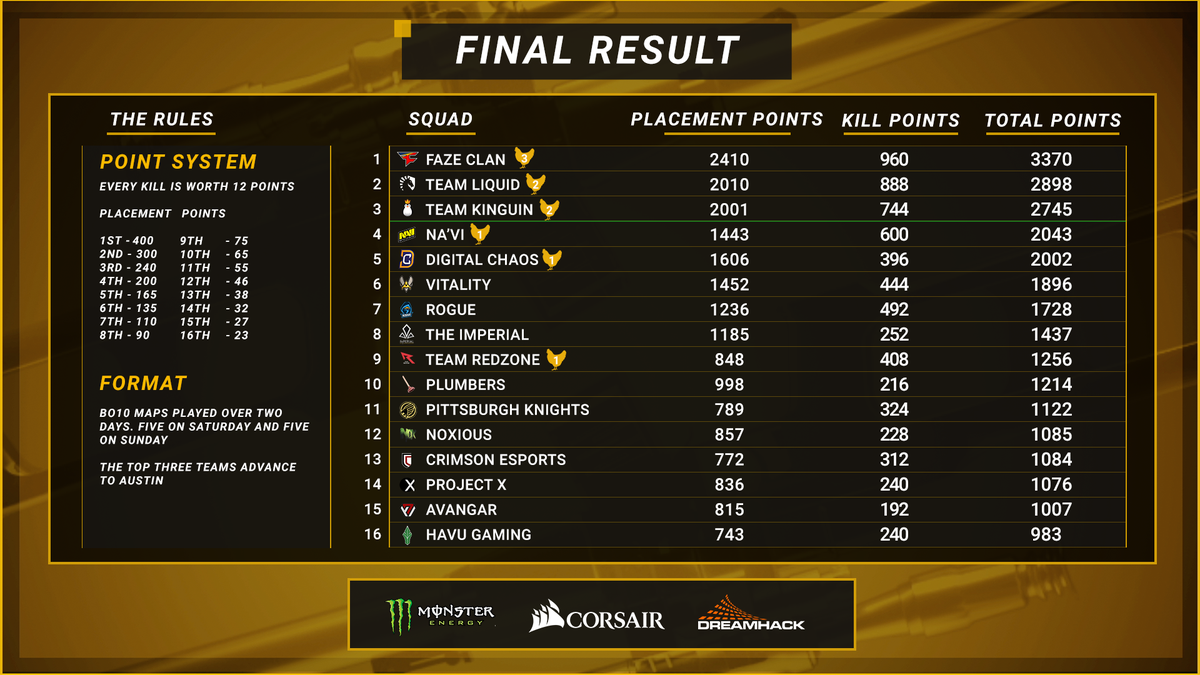 The second qualification stage kicks off 12 of may and the teams would battle each other for another 2 spots in Texas at lan finals. The tournament's prize pool equals $100,000 and the winners will receive half of the sum.