Team Empire win on BSG Invitational
While the worlds best teams fought each other for PGL PUBG Spring Invitational championship title, guys who recently got sponsorship from Team Empire managed to win one day BSG PUBG Invitational tournament. The tournament was squad FPP format with 5 maps(3 Erangel and 2 Miramar).
The 2nd place was claimed by the Vega Squadron and the bronze went to the Animan mix. Other pro teams participated in the tournament as well - Team Spirit ended 6th & QB.Fire 9th place. The MVP of the tournament title went to Team Spirit Asmadey.
Final Leaderboards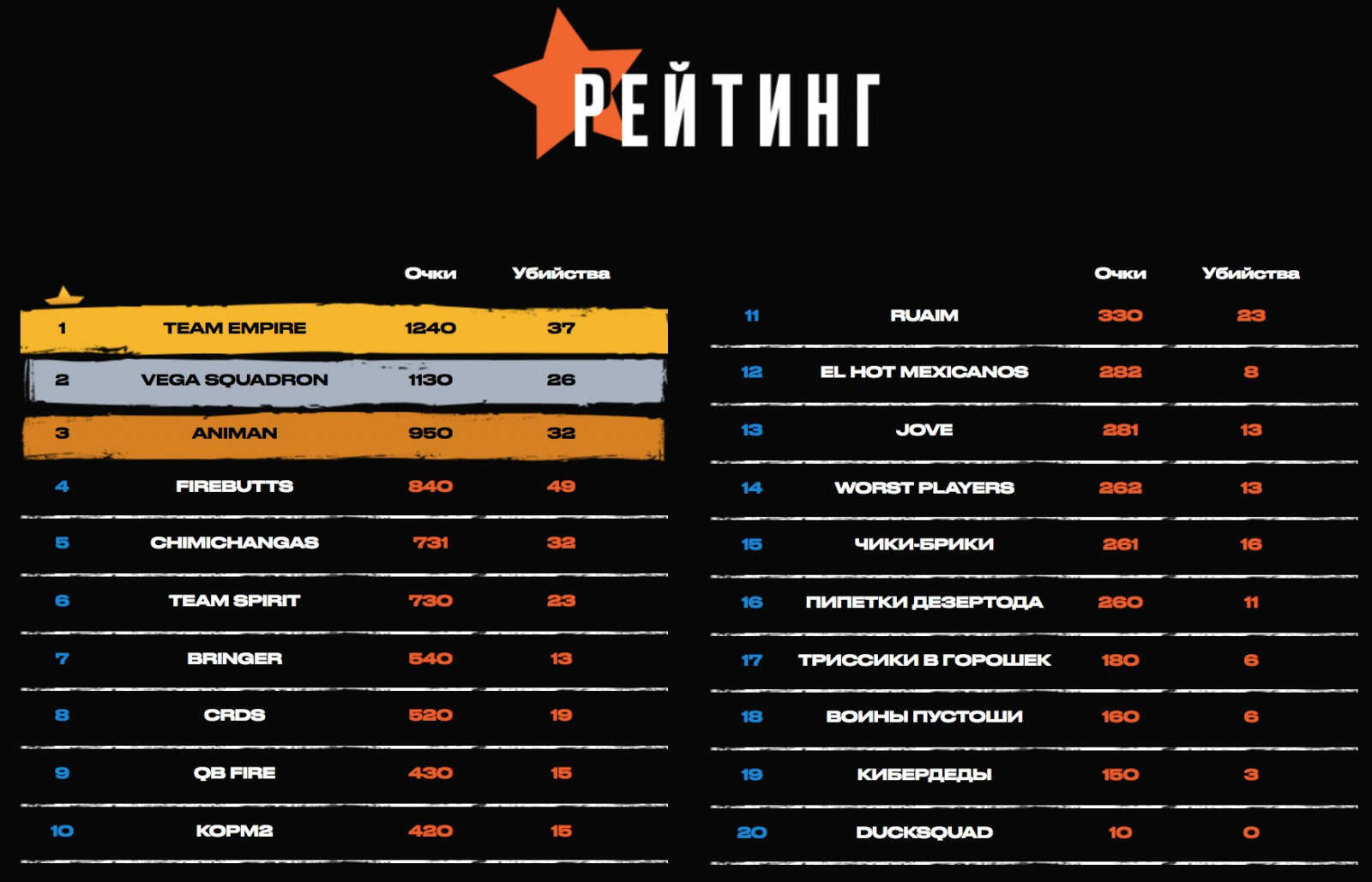 Top 3
1. Team Empire
2. Vega Squadron
3. Animan

Snoopykx
ADOUZ1E
Faultlessly
Kiss1k

Maxiz0r
FiftyFourth
VampireGame
Kemba7

Animan
Silenz
yungSannie127
OXOTHUK666