FaZe Clan top the PGL leaderboards
The third day of PGL PUBG Spring Invitational has come to its conclusion and we have a swap at the first place position. The Kiev tournament triumphants managed to overtake the leadership with 140 points advantage.
The first two days were under dominance of the western scene and the Asian represntatives were not very successfull mostly finishing at the end of the leaderboards. But during the third day Koreans from MVP managed to win first two maps of the day. The third map went to Ghost Gaming and the final to the Russians from "Grubie" However they lost a couple dozens points to the FaZe Clan squad finishing second by the end of the day. Notably the first two positions of the leaderboards are claimed by the qualifiers winners, not the invited teams.
PGL PUBG Spring Invitational day 3 results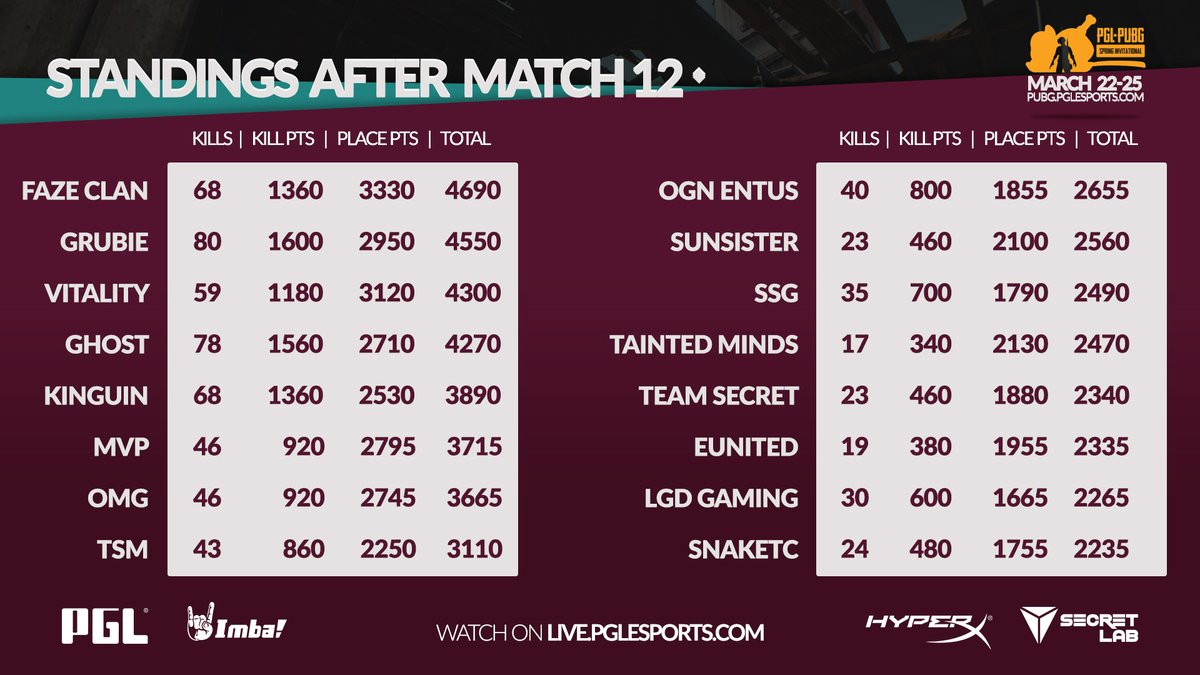 Check out the schedule and the event details in our viewer guide.