Grubie remain leaders after day 2
A second day of PGL PUBG Spring Invitational is over. Yesterday russians managed to claim the top of the leaderboards and they managed to remain there as a result of day 2.
During the second day none of the teams managed to win two maps: the first one has been won by Kiev triumphants from FaZe Clan; in the second europeans from Kinguin resulted at first place; the third one has ended by a clutch win from Oakland winners Team Vitality and the last one ended by furious performance from the russians - GRUBIE have won the map with 17 kills. As a result they managed to remain at the top of the leaderboards, but with only 70 points gap between them and the second place.
PGL PUBG Spring Invitational second day results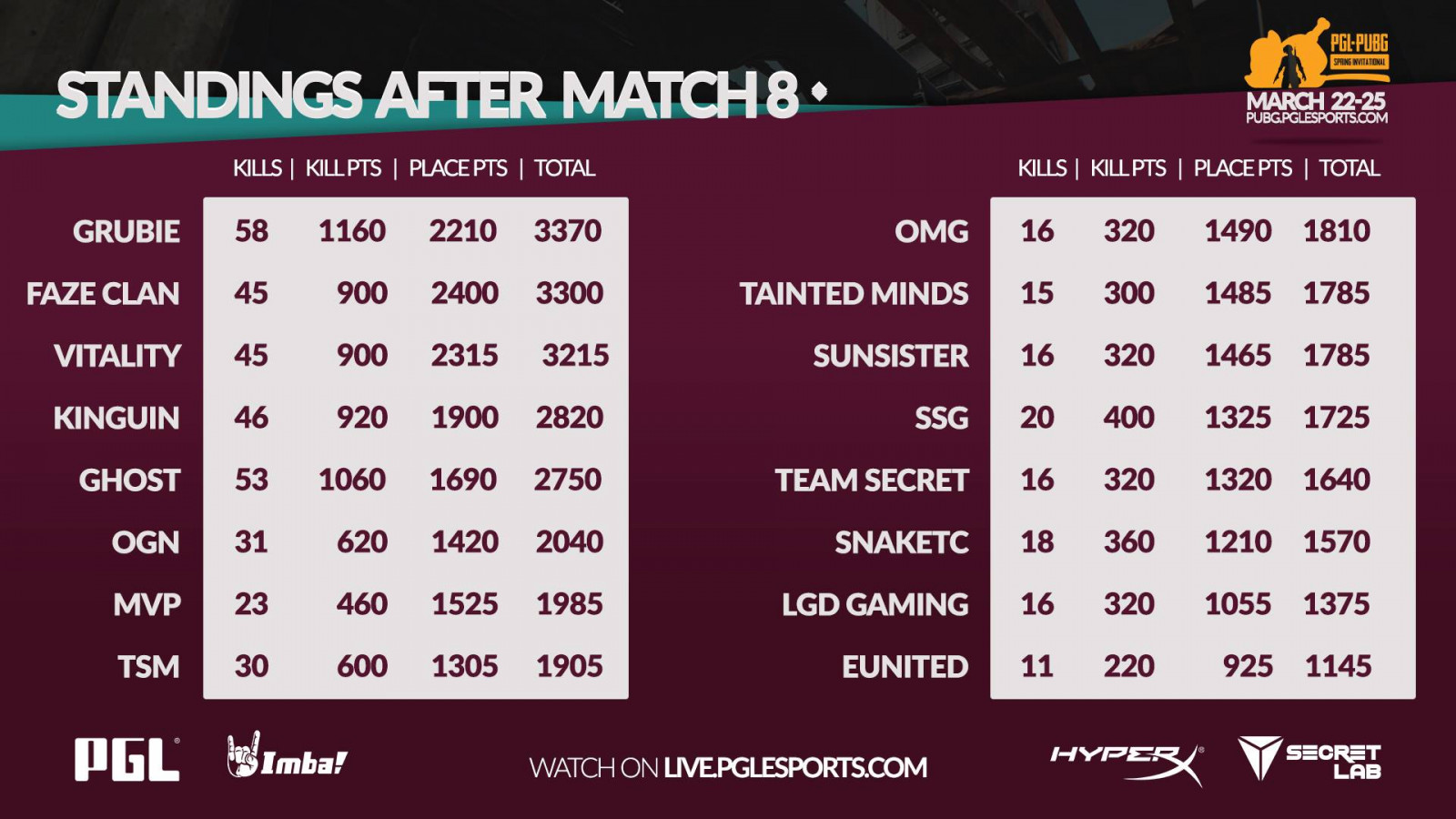 Check out the event details in our viewer guide.