New PUBG skins revelead
Recently we have published an article with the some samples of guns skins found in game, and not a long ago dataminers have managed to find out some more interesting models, that would probably be available to the users in the future updates.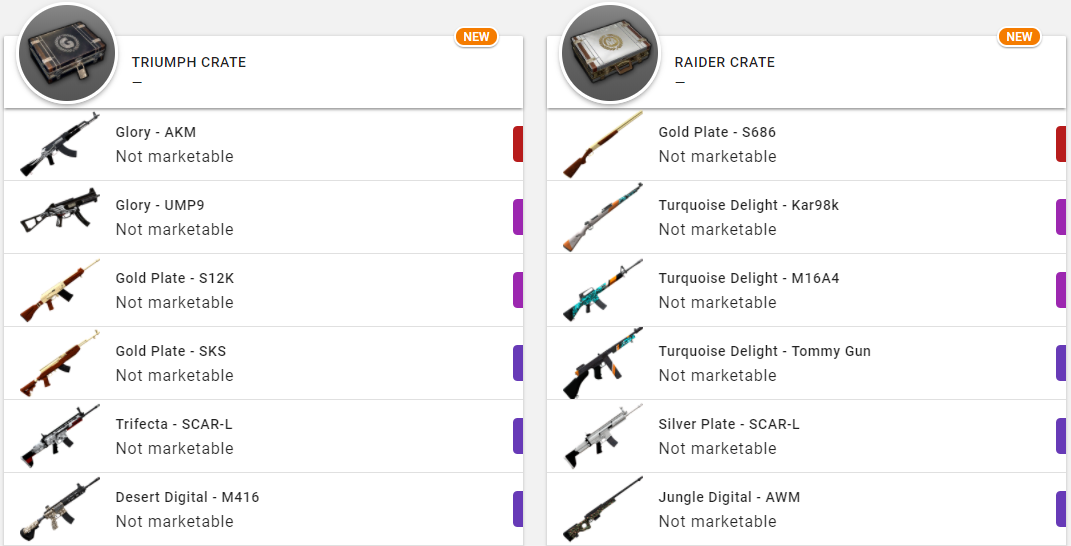 You can take a closer look on all those skins on the website pubgitems.pro Judging by view one of these crates would require a key to open while the other doesn't have a lock on it so users would probably would be able to buy it with battle points aka bp.
Another interesting detail about these skins is the name of one of them - Scar-L Year One. It looks like it would be received as a special rewards for all the users, such a t-shirt given to all users when the game was released. The PUBG anniversary in Steam would be on March 23rd so this is most certainly the day we would able to see all those skins.