FaZe Clan triumph in Kiev
The world's best PUBG teams rivalry has come to its conclusion in the battle of the StarSeries i-League PUBG championship title. The Europeans from FaZe Clan have managed to claim this title. The team roster consists of Swedes David "Fuzzface" Tillberg Persson, Adrian "Haxete" Blom & Fins Jere "Jembty" Kauppinen, Anssi "mxey" Pekkonen.
20 epic battles and the champions managed to win four of them scoring more than 3,5 thousand points total. The closest pursuer was the American squad Team Liquid who have barely managed to overcome 3 thousand mark. And the bronze prize winners was the French squad Team Vitality, who won the last IEM event.
Total prize pool of StarSeries i-League PUBG is $100 000 total and the half of the summ was won by the winner(the prize pool distribution is listed below).
StarSeries i-League PUBG Scoreboard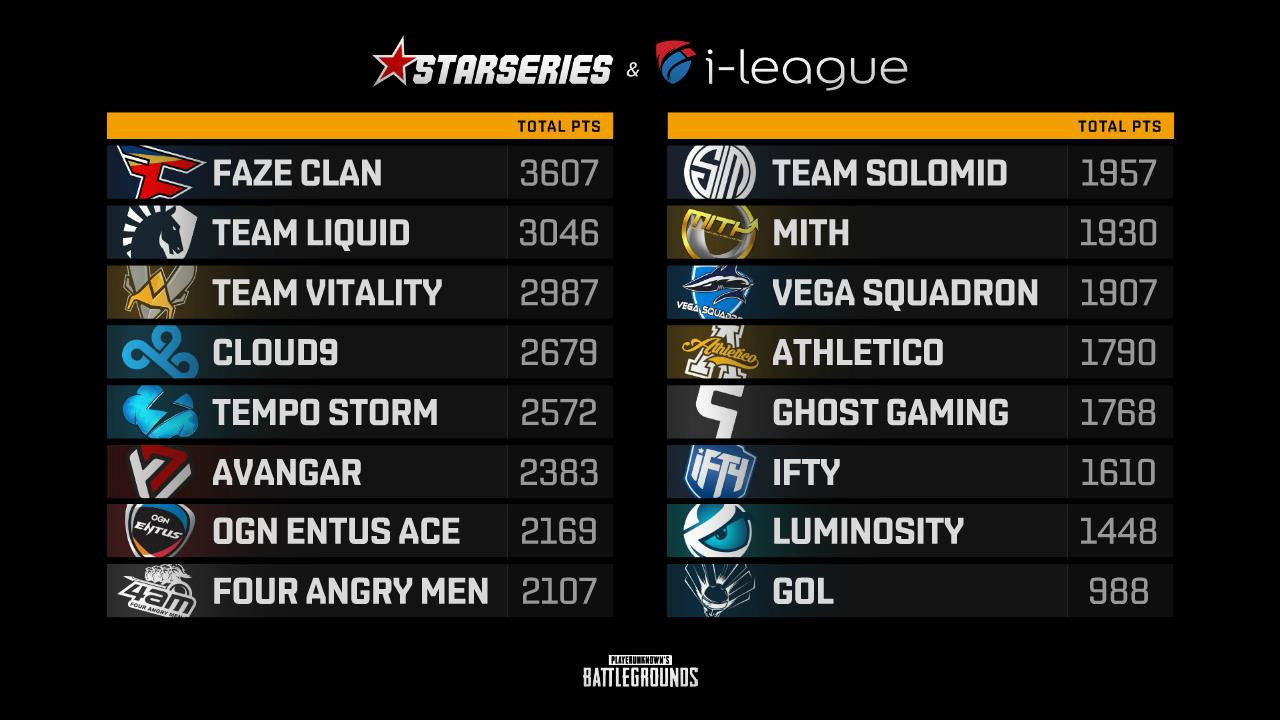 StarSeries i-League PUBG prize pool distribution