PUBG: BATTLEGROUNDS Weekly Bans Notice (11/6~11/12)
PUBG team are sharing the banned players list for the past week to raise awareness about the abuse of illegal software and the consequences of misconduct. Please refer to the list of players who have been banned for violating rules of conduct.
Investigation Period: 2023/11/6~2023/11/12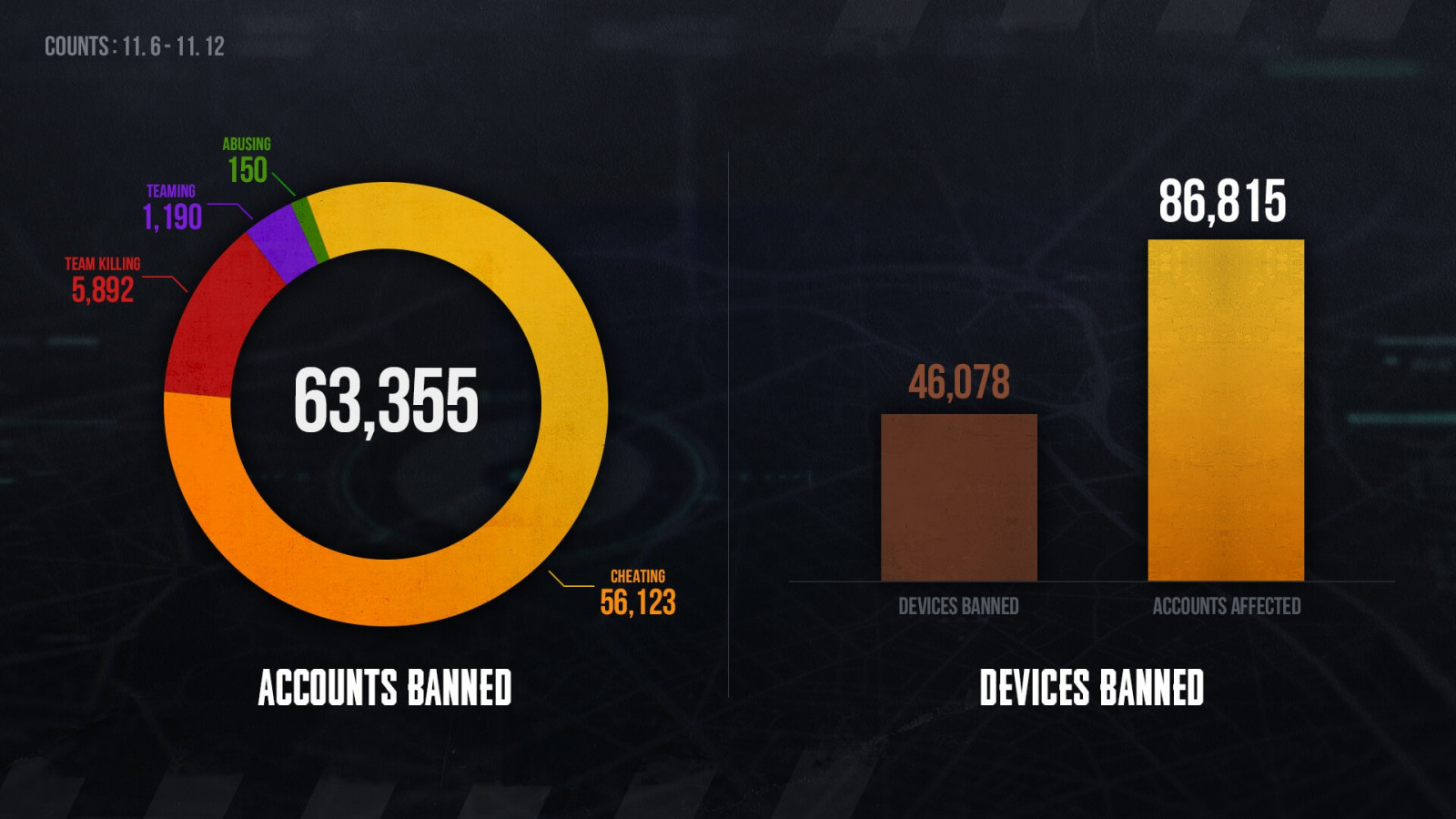 ※ Please report illegal software and misconduct through in-game reports first.
※ To ensure that your valuable account is not abused or banned for using illegal software/misconduct, please make sure you sign up for Steam Guard Mobile Authenticator.