PGC 2023 Broadcasting Channels and Talents
The PUBG Global Championship is only about a week away!
PGC 2023 will be providing English Broadcast for global PUBG Esports audience with multiple other languages with our best PUBG Esports talents and casters.
PUBG Global Championship Calendar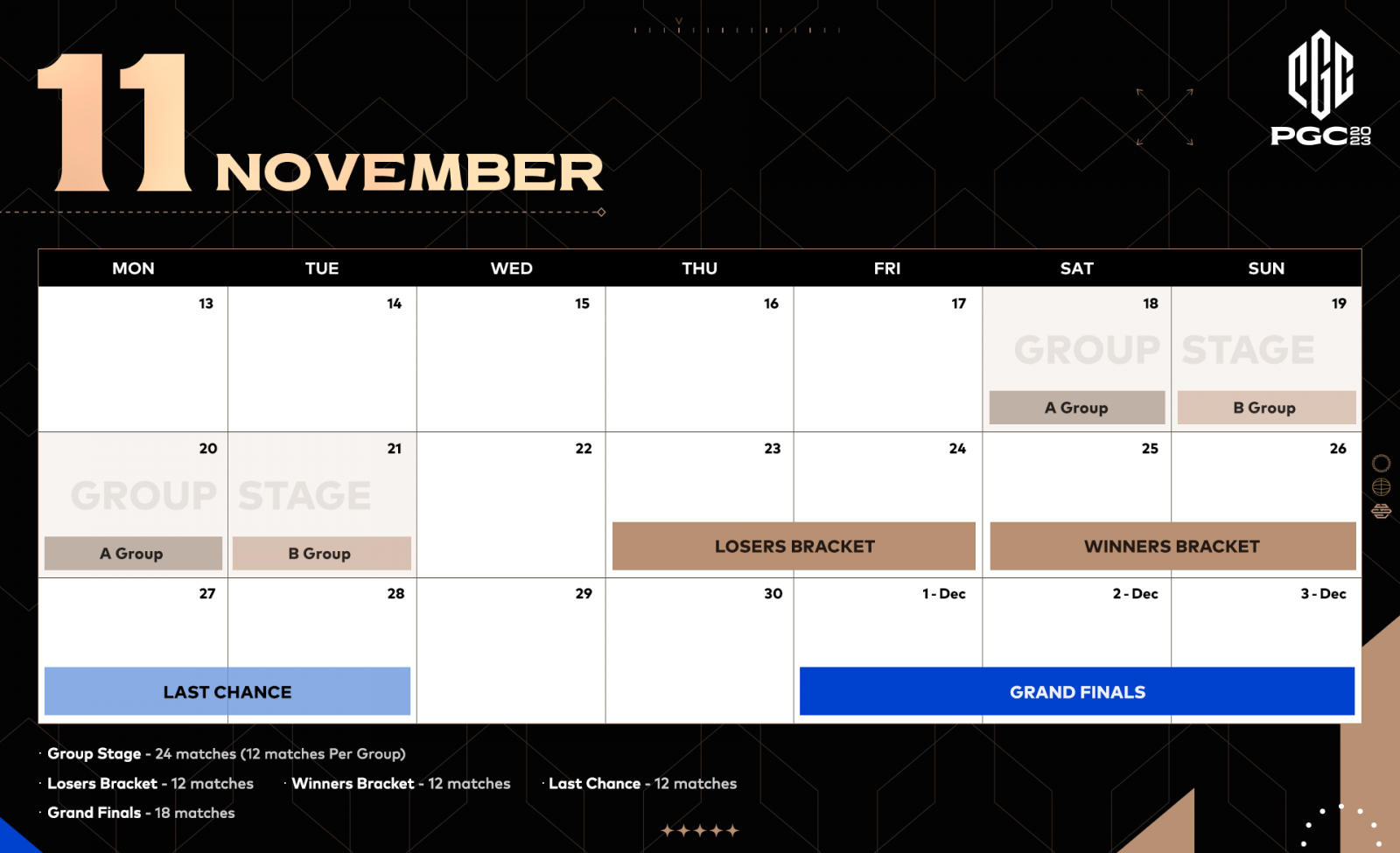 Group Stage
Losers Bracket
Winners Bracket
Last Chance
Grand Finals
Broadcast Time
All matches are expected to start at 18:00 ICT local time. (11:00 UTC / 12:00 CET / 20:00 KST / 03:00 PST)
Where to watch PUBG Global Championship LIVE broadcasts: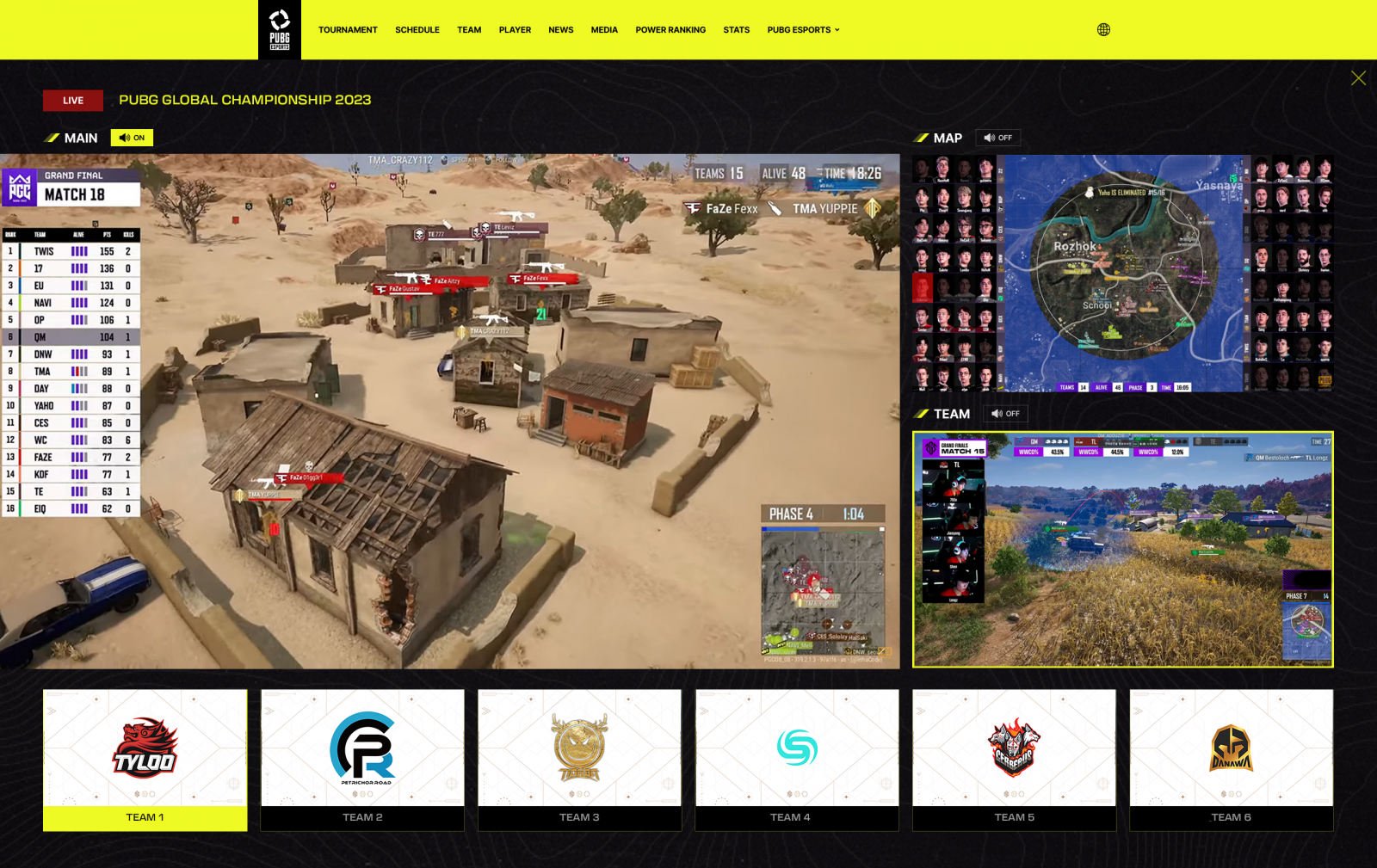 PUBG broadcasts will offer an exclusive selection of 6 team feeds. PUBG Esports is dedicated to evolving and enhancing your battle royale spectating experience.