Northern Lights Team stun their opponents to claim G-Loot PUBG Season 5 title
Alexander "BatulinS" Batulin's team won the G-Loot PUBG Season 5 online tournament. During the the entire course of the championship Northern Lights Team (Virtus.pro) scored 91 frags and 172 points in total. At the same time, the team earned 75 points on the final game day of the Grand Final. Before that NLT ranked only sixth in the standings.
Natus Vincere became the silver medalist of the tournament, and BBL Esports rounded out the top three.
The Northern Lights Team received $16,000 and 200 PGC qualifying points for their win; the silver medalist received $10,000 and 120 point. G-Loot PUBG Season 5 Grand Final took place April 1-3. The total prize pool of the event was $50,000.
Tournament table
Final standings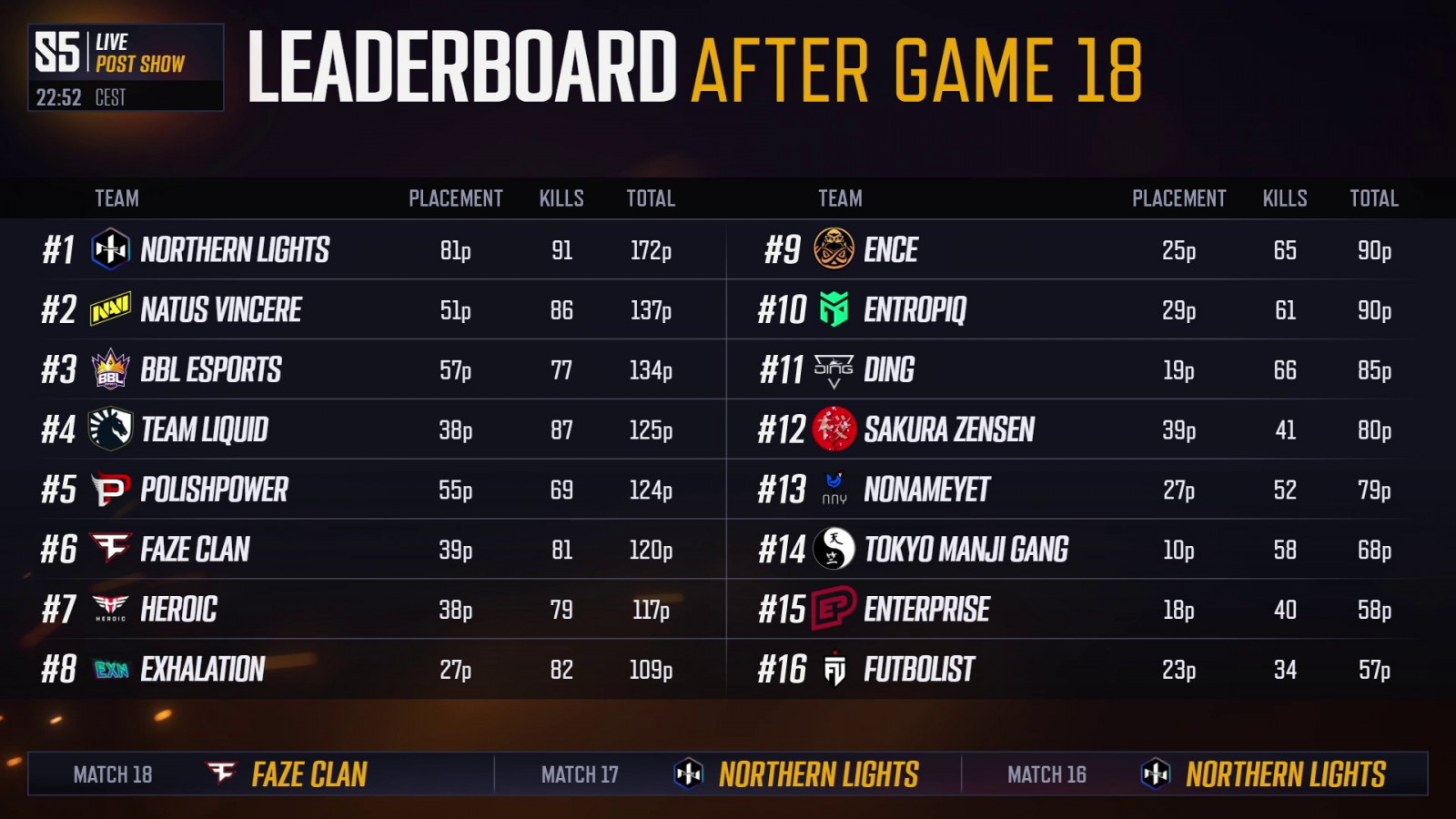 Prize fund distribution