PUBG player online is close to 2017
According to Steam Charts, the average PUBG: Battlegrounds online dropped by more than five percent in October compared to September 2021, with the average monthly PUBG audience falling below the 160,000 players mark. The online peak in August was 393,000 players, which is 7,000 less compared to the previous month.
These are the lowest figures since the last years October. The lowest player online was recorded in June 2017, when PUBG was still in the early access stage.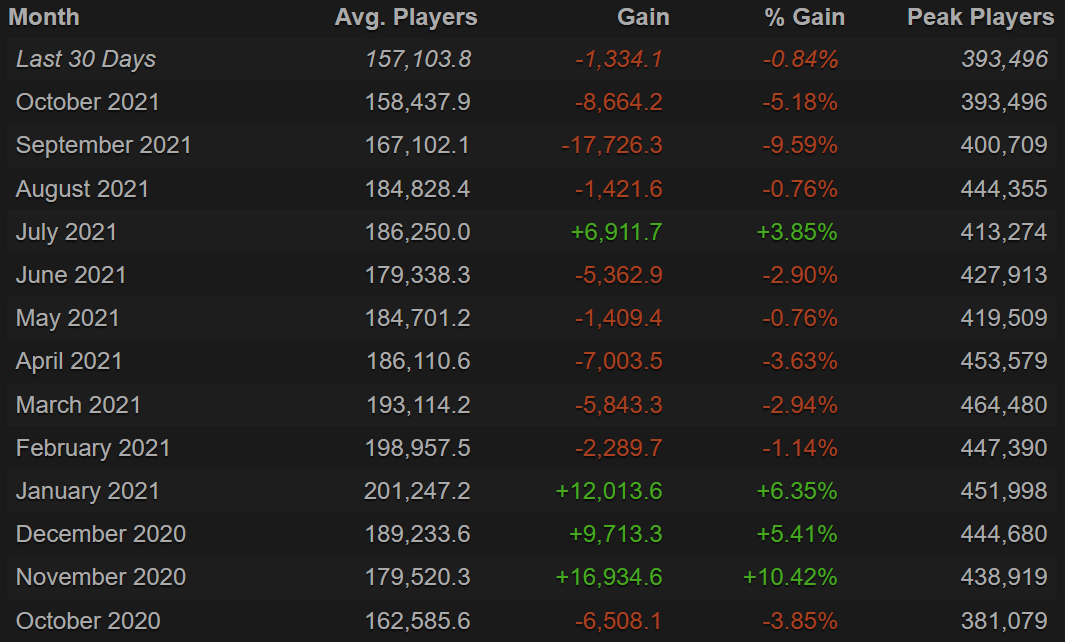 Origin: steamcharts.com