Virtus.pro are the leaders of week 3 at PCS 5
Alexander "BatulinS" Batulin's squad took first place in the PUBG Continental Series 5 standings based on the results of the first game day of the third week in the Grand Final. Galakticos and BBL Esports also finished in the top three of the day. Natus Vincere is currently in eighth place in the table, and Question Mark is ninth.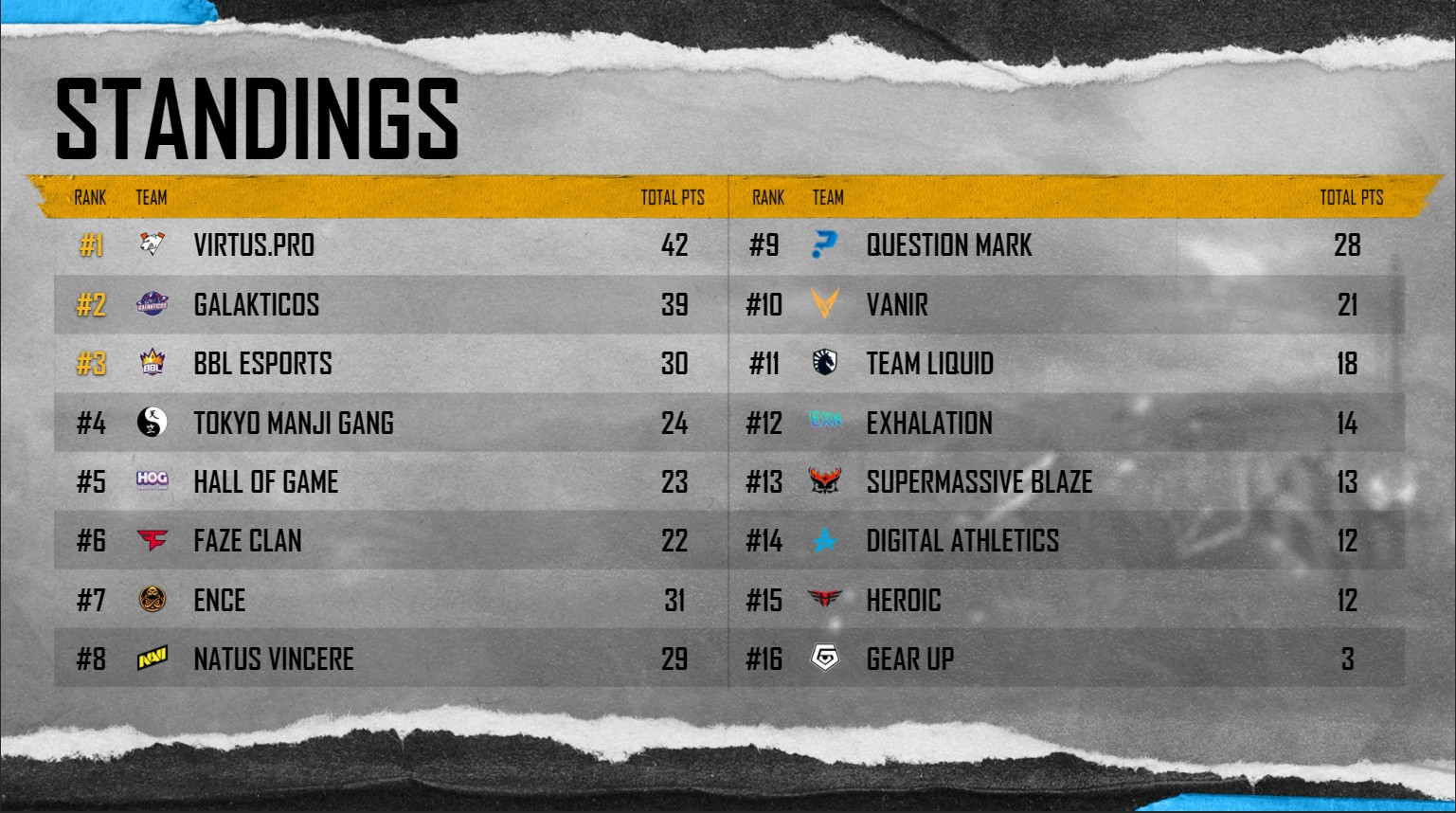 The PCS 5 Europe Grand Final runs from September 18 to October 3. Teams will compete for a quarter of a million dollars in prize money. Recall that Virtus.pro won the first week of the tournament, and NAVI were triumphant by the end of the second.