VP took the lead after first week at PCS 5
Alexander "BatulinS" Batulin's squad took first place by the end of the first game week at PUBG Continental Series 5. The Bears have already secured $17,000 in prize money. BLL Esports and Digital Athletics also finished in the top three for the week. Natus Vincere finished tenth in the table, while Question Mark finished eighth.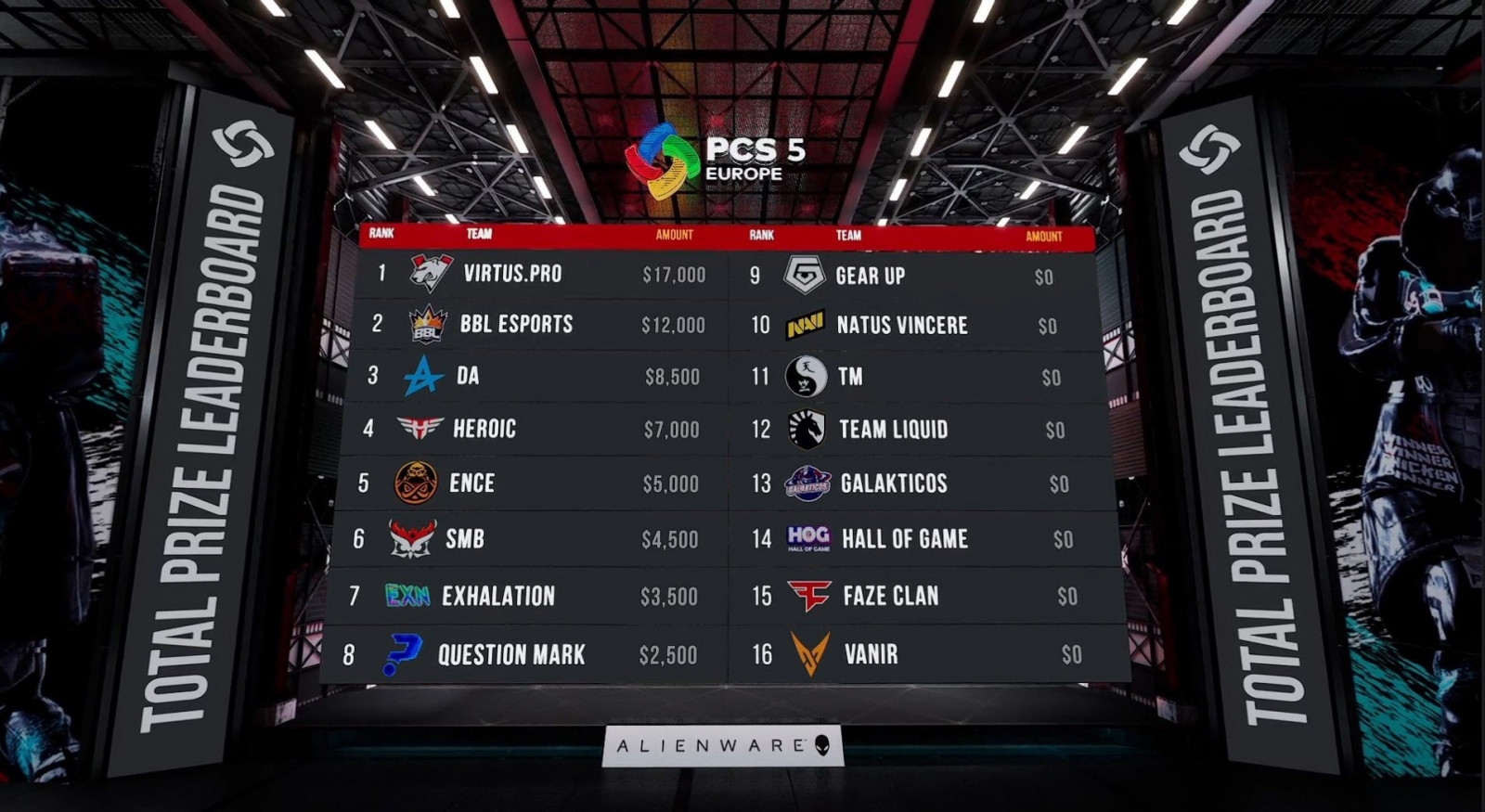 The PCS 5 Europe Grand Final runs from September 18 to October 3. Teams will compete for a quarter of a million dollars in prize money. The second game week of the tournament kicks off on September 25.