ENCE win PEL Phase 1 Kick-off with a massive lead
The all-Finnish roster of ENCE Esports became the first ever PUBG Europe League Champions this Sunday. ENCE won PEL Phase 1 Kick-off with 496 total points, towering over their esteemed competition with a healthy lead.
Although they rarely finished on the very top of each playday, ENCE showed unflinching consistency throughout all 60 matches of the tournament and ended up on top of the rankings on every single week. While the Finns had sturdy competition in the first two weeks from the likes of G2 Esports, Team Liquid, TSM, and Ninjas in Pyjamas, their killer performance in week 3 was instrumental to their championship run. ENCE finished the final round with 190 total points: more than 30 points ahead of Winstrike Team.
ENCE's final tally of 496 also puts them 80 points ahead of PEL Kick-off's runner-ups from Team Liquid and almost 100 ahead of third place team Ninjas in Pyjamas.
This is the first major championship for the ENCE quartet, who were just acquired by the organization this March.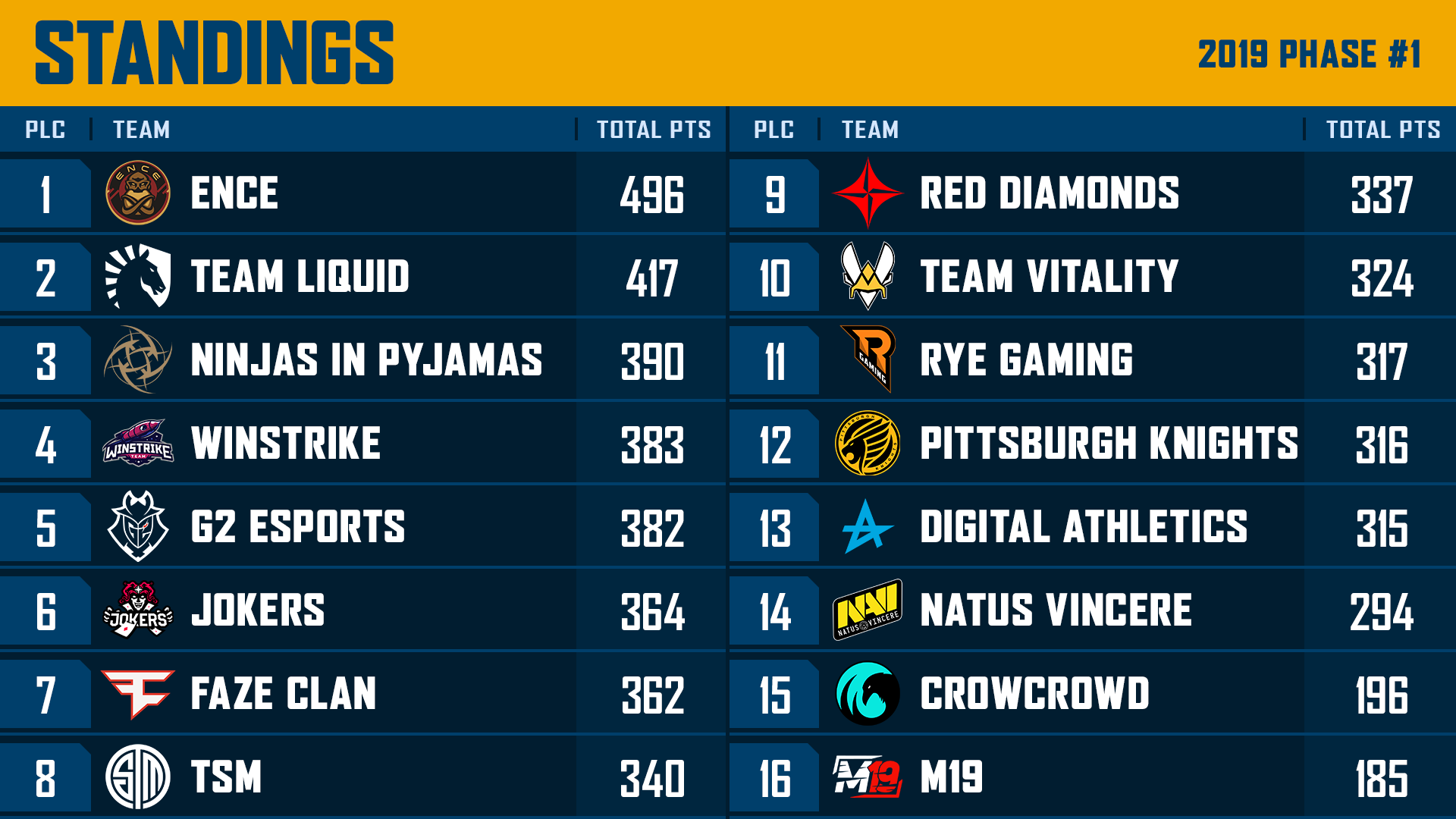 Apart from winning the lion's share of the prize pool, ENCE and the other teams that made to Top 4 at the PEL Phase 1 Kick-off have qualified for the FACEIT Global Summit, completing the event's line-up. The first international event on PUBG's 2019 calendar will feature 24 teams battling in London, UK for massive prizes, the most valuable of which is three tickets to the PUBG Global Championship 2019.