Winning circles for PEL 30 matches
The ongoing PUBG Europe League has already brought a lot of surprises with ENCE's dominant performance currently topping the leader board. Former OpTic player and currently analyst for Team Liquid Tanner '7Teen' Curtis has shared the final circles both for Erangel and Miramar for first 30 matches of the league.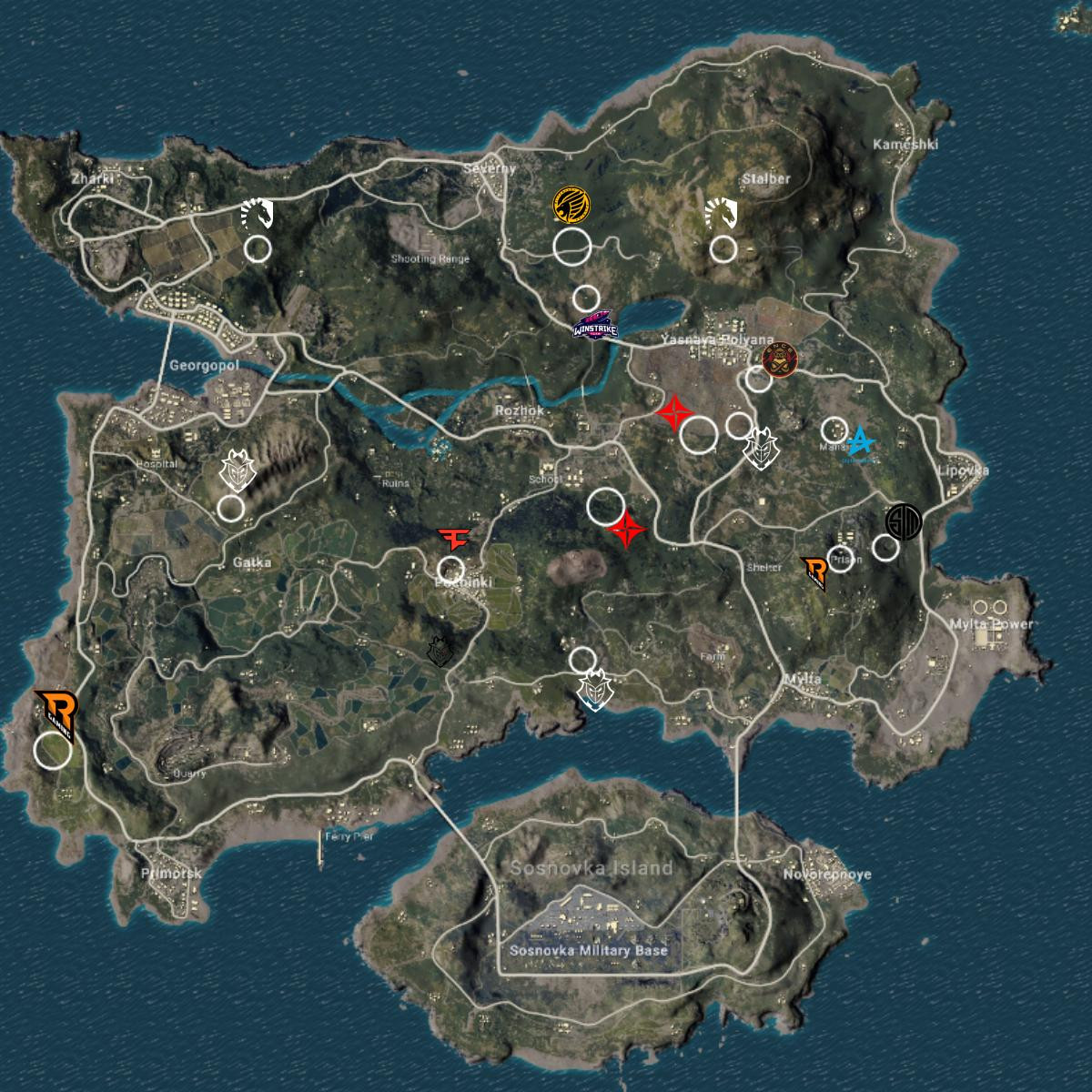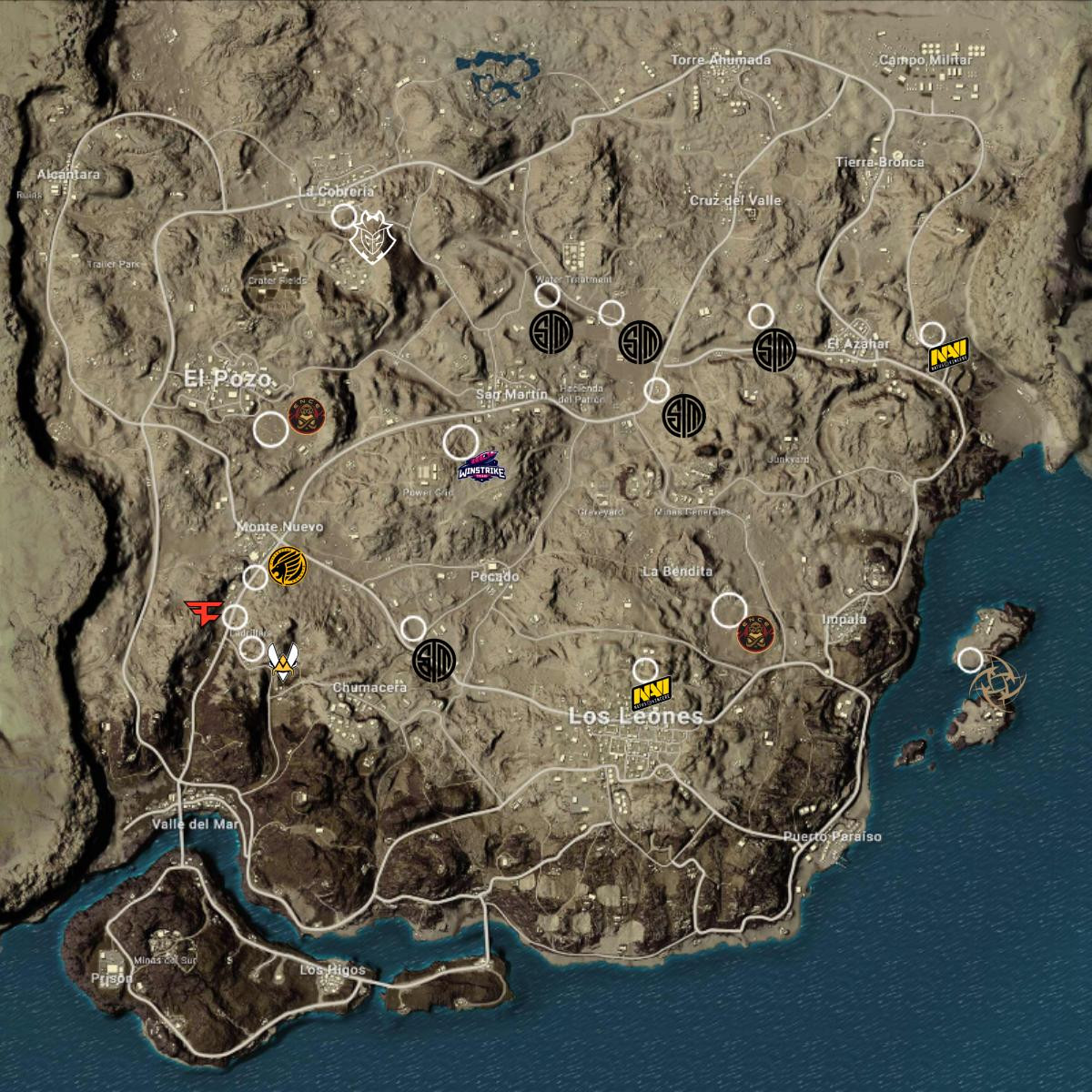 Check out the schedule and more information about the league here.