PGC 2023 Participating Teams & Group Stage Announcement
PGC 2023 Group Stage team placements:
Twisted Minds should be in Group B, not Group A.
Danawa e-sports should be in Group A, not Group B.
For further clarity and transparency, we are sharing an image of our pre-planned 'Snake Draft' Group Stage placement methodology.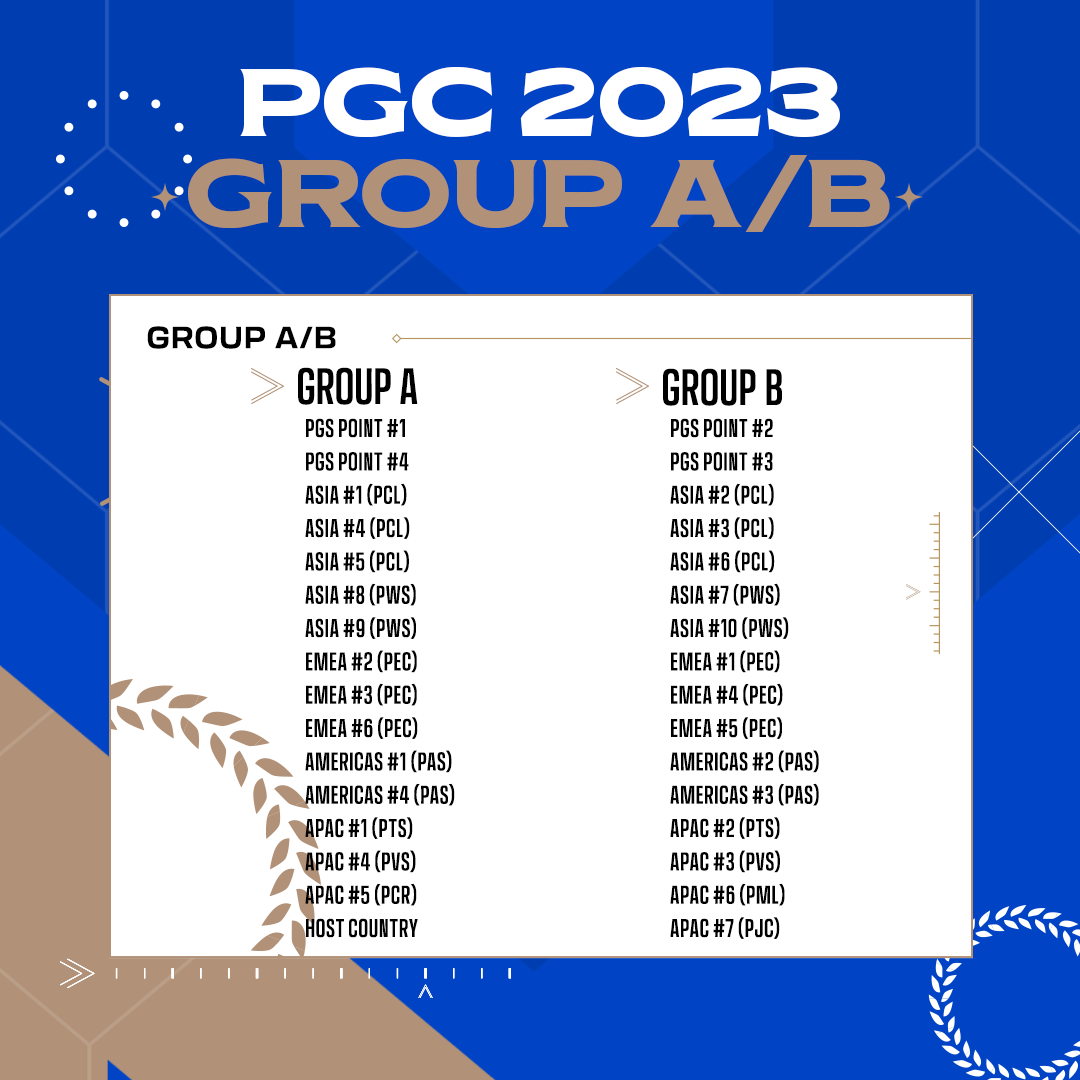 After a year of fierce competition, the best squads from all around the world have finally granted their tickets to the end-of-the-year premier, PUBG GLOBAL CHAMPIONSHIP.
The top 32 teams of the PGC 2023 revealed!
PGC 2023 Participating Teams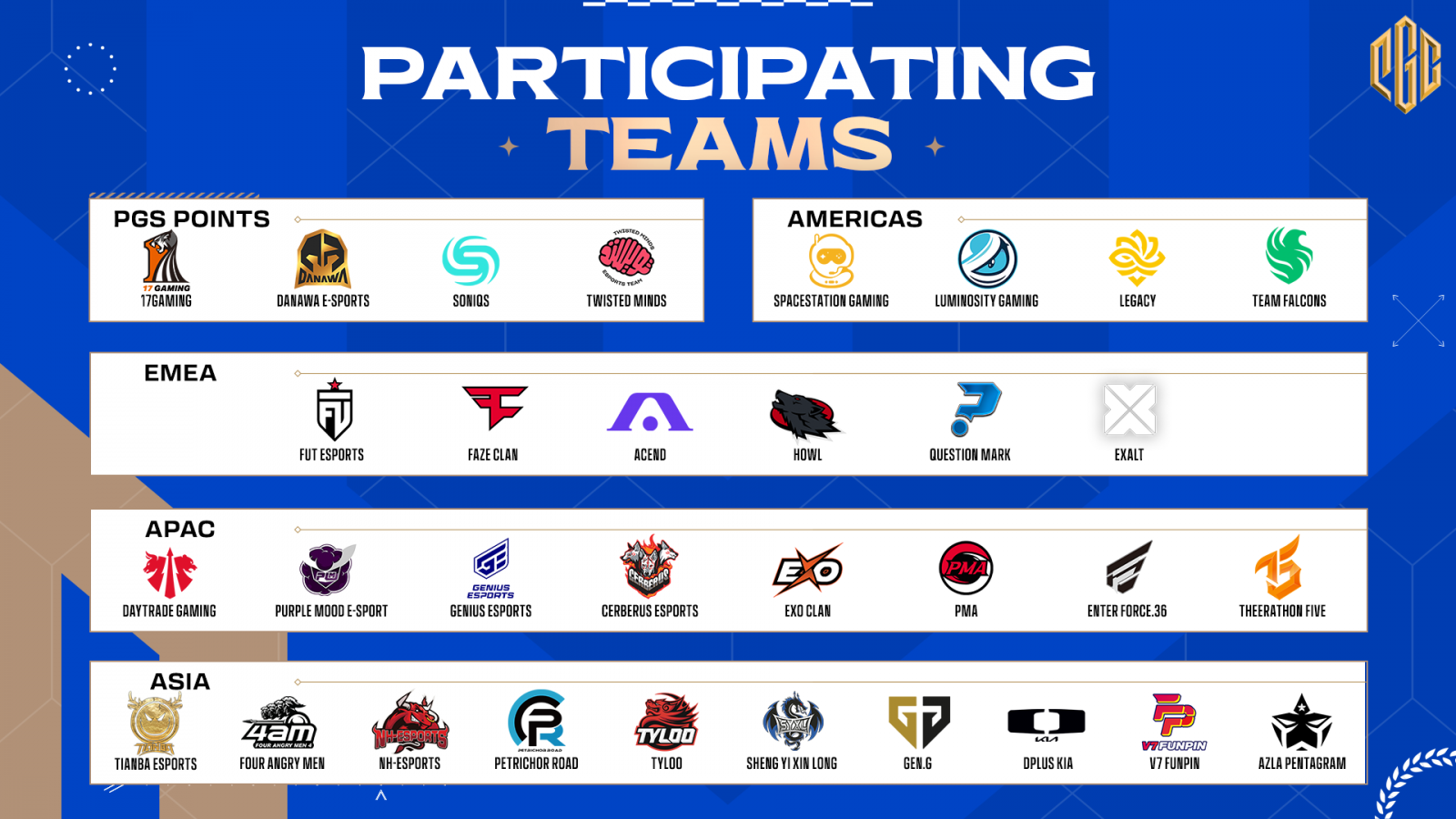 Group Stage

The teams have been balanced out into two groups, Group A & B, based on their accumulated PGC points.