NAVI is in the top 3 following the first groupstage day at PGS2
The first game day of the PUBG Global Series 2 Championship in Saudi Arabia is over - today the participants of Groups A and B played the first six rounds.
As a result, the Vietnamese team CERBERUS Esports scored 64 points, taking the first line of the standings. The second place is currently occupied by TYLOO from China, and closing the top three is Natus Vincere. Twisted Minds is on the 13th place in the ranking. Tomorrow the participants of Groups B and C will compete.
PUBG Global Series 2 takes place August 10-20 in Riyadh, the capital of Saudi Arabia, as part of the Gamers8 festival. The total prize pool of the event is two million US dollars - it will be shared by 24 teams.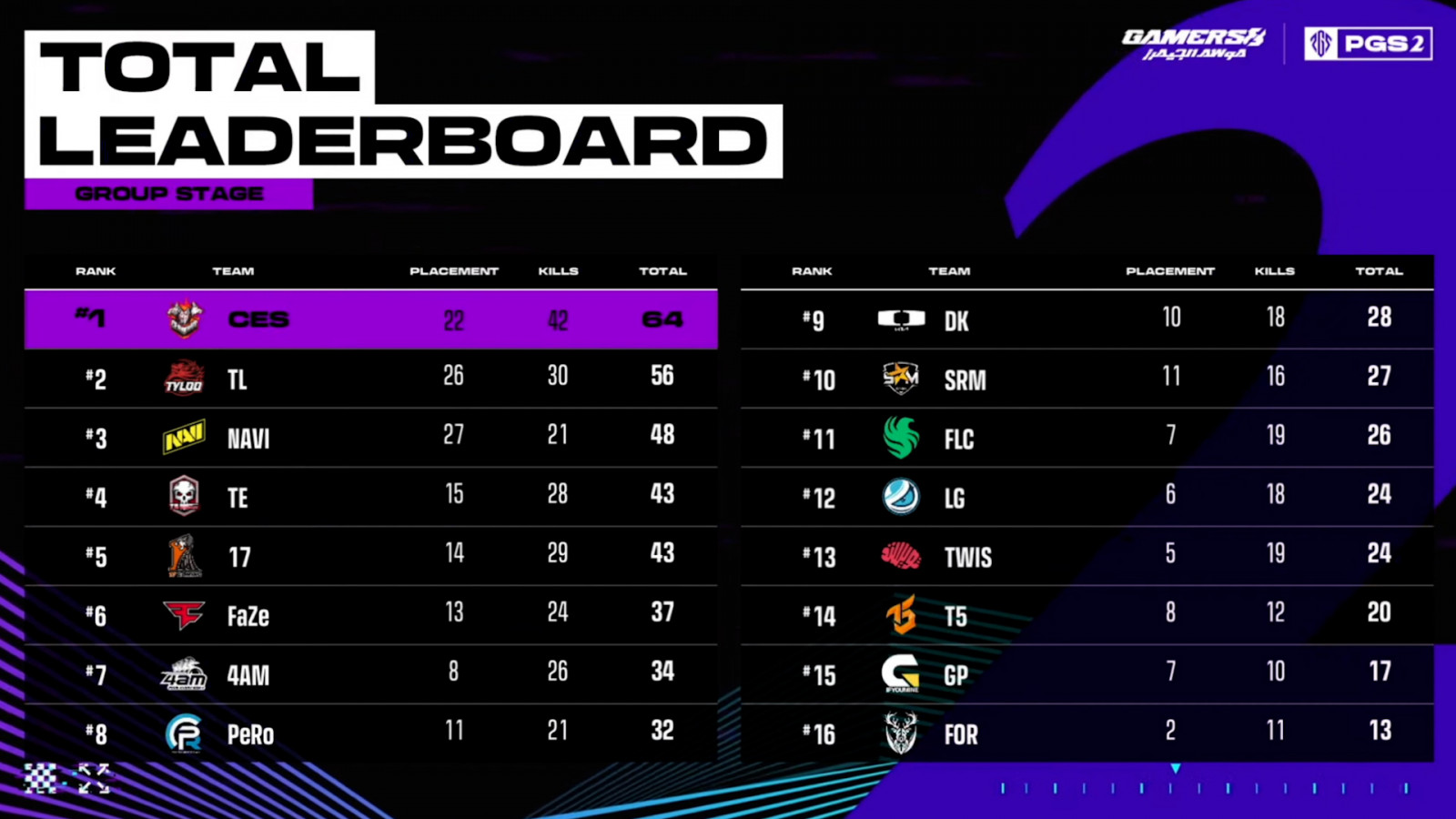 Origin: twitter.com