PUBG Nations Cup 2023 Announcement
Hello, PUBG Esports fans!
We are thrilled to announce that our highly anticipated event of the year, the PUBG Nations Cup, is drawing near!
The PUBG Nations Cup is PUBG Esports' unique event where the current all-star players compete in their national uniforms with a chance to win the glory of becoming the best PUBG national team along with a share of the prize pool.
PUBG Nations Cup 2023 Participating Teams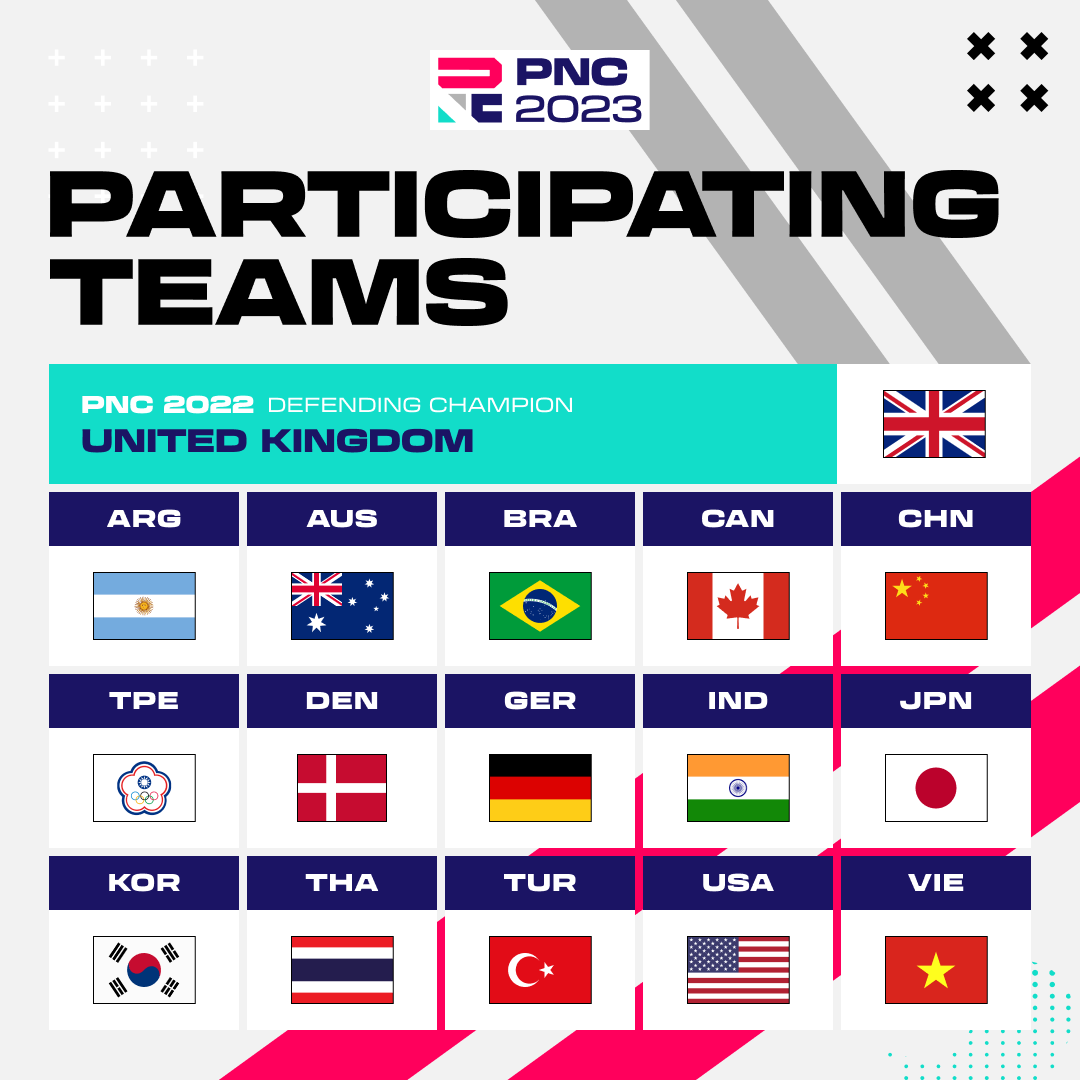 Defending Champion: United Kingdom

Argentina, Australia, Brazil, Canada, China, Chinese Taipei, Denmark, Germany, India, Japan, South Korea, Thailand, Türkiye, United States, Vietnam
This year, PNC 2023 will be returning to Seoul, South Korea, the host city of the first edition in 2019. The tournament will take place from September 15th to 17th, offering a prize pool of $300,000 plus additional crowdfunding contributions. Spanning three days, PNC 2023 will feature a total of 18 thrilling matches, showcasing the extraordinary skills of the participating teams.