LABS: Zone Tag - Vikendi/Deston Edition
Remember that adrenaline-pumping Zone Tag mode? Well it's finally back, but this time in different colors! Curious to learn more?
Check out more information below.

Basic Rules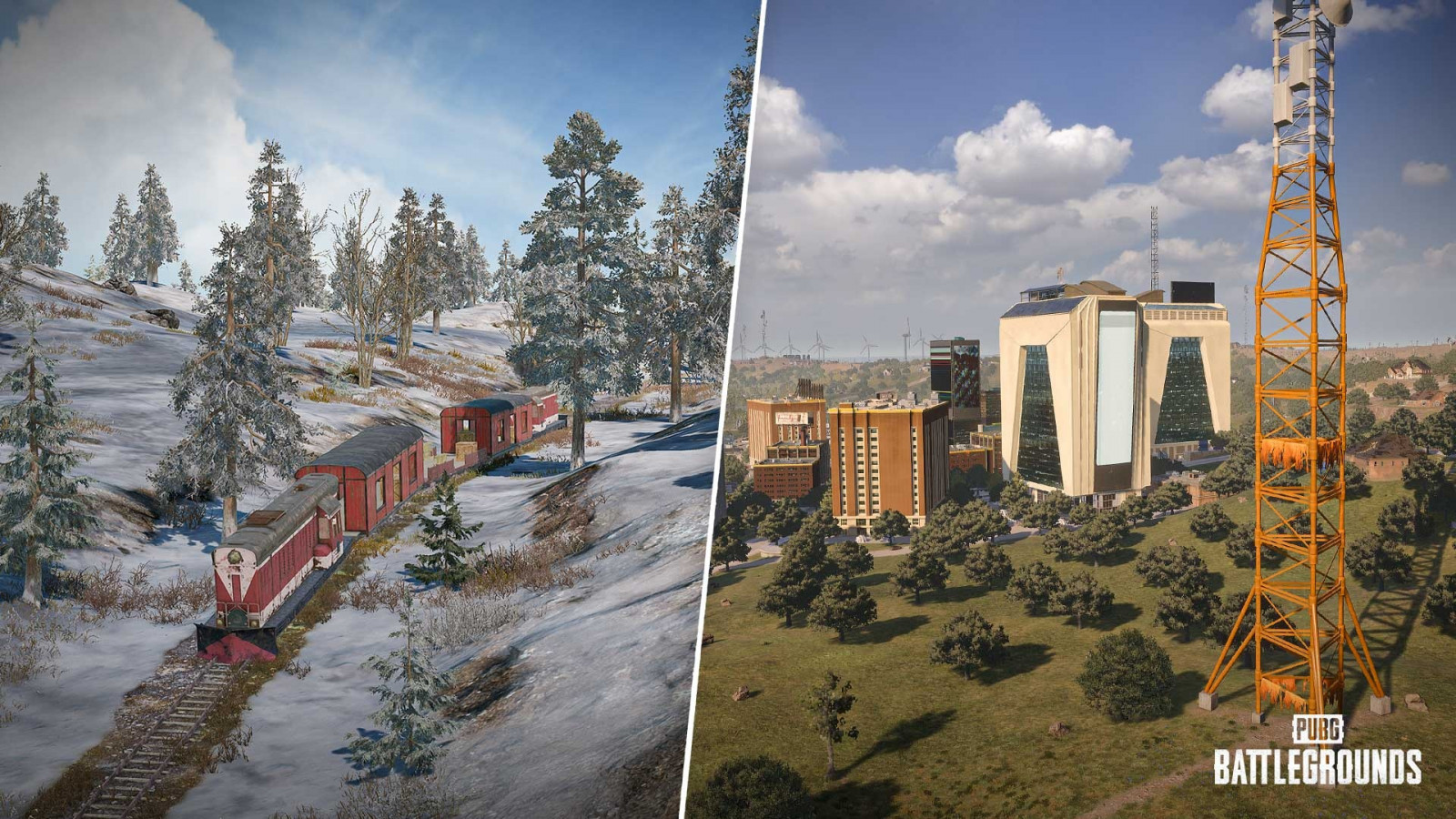 Prepare to conquer the snow-laden terrains of Vikendi and the urban maze of Deston.
Zone Tag is a fun twist on the Battle Royale mode with some exciting rules sprinkled on top. For starters, there is a Ball that if possessed, lets you seize control of the Blue Zone! With the Ball in your grasp, the Blue Zone becomes your shadow, trailing your every move. Beware however, as you will become a magnet for everyone on the map.

General Settings:
Map: Vikendi / Deston (Random)
Perspective: TPP (Third-Person Perspective) only
Team Mode: Squad Mode

This mode is played as a team composed of 4 players.
Teams can be premade before the matchmaking process.

If a team of less than 4 players tries to find a game, the remaining slots will be filled randomly with other individuals to complete the squad.

Solo Squad play is not supported in this mode.

Minimum players: 24
Maximum players: 100
AI is not available in this mode.
The Ball & Blue Zone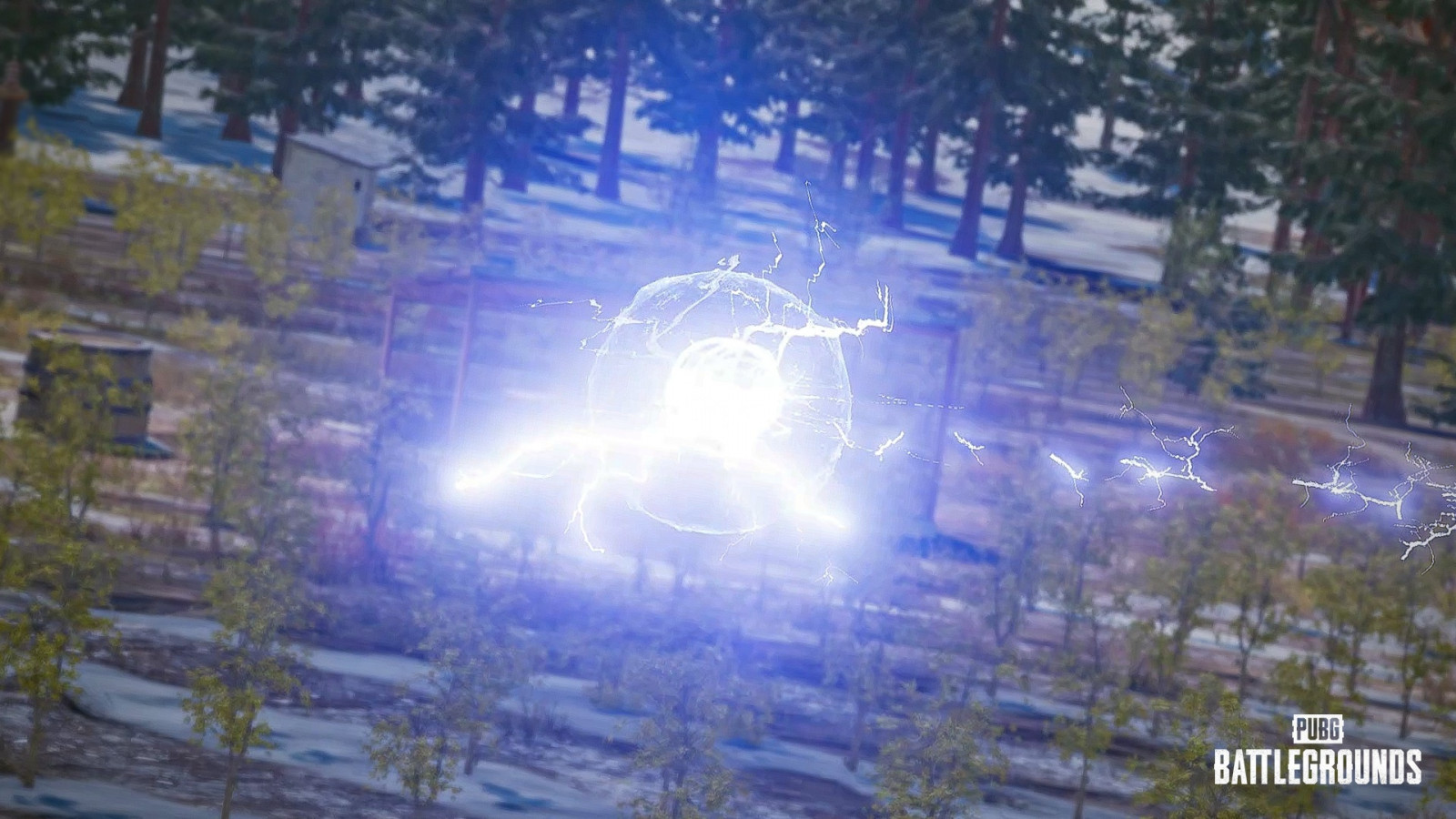 What's this Ball you ask? It's actually quite a sinister entity that randomly attaches to one player at the start of the game turning it into a wild chase.
Aspiring to be the protagonist of this mode? Well good luck to you and your Ball, because your opponents will never back down.
Don't sweat it too much though. Here is some quick info to get you started:
At the start of the match, the Ball is randomly attached to one player.
The player with the Ball is highlighted by a beam of light that can be seen from a distance.
The Ball guides the movement of the Blue Zone, meaning that its center moves along with the Ball.
If the carrier of the Ball is knocked out, killed, or enters a restricted area (like water), the Ball automatically drops.
If the Ball is not held by any player, it seeks a nearby eligible player. If there are no eligible players nearby, it moves toward the center of the map.
The Ball cannot be manually dropped or passed between players.
If the player holding the Ball remains stationary for too long, an anchor is generated. The player must move away from the anchor, or they will lose the Ball.
Despite the Ball's movements, Blue Zone's phases still occur, causing it to shrink and the damage to increase over time.
At Phase 6, the Ball disappears and the center of the Blue Zone is locked until the end of the match.
Restricted areas
Entering a restricted area detaches the Ball and makes players ineligible to receive it for a short period of time.
Restricted areas include small islands and inaccessible rooftops.
Players receive damage upon entering water, detaching the Ball.

However, this rule doesn't apply if the water depth is low.
The fun doesn't end here! In this mode - speed is the name of the game. And what's the fastest way to move? Vehicles! So, buckle up and get ready for some crazy action!
Vehicles & Movement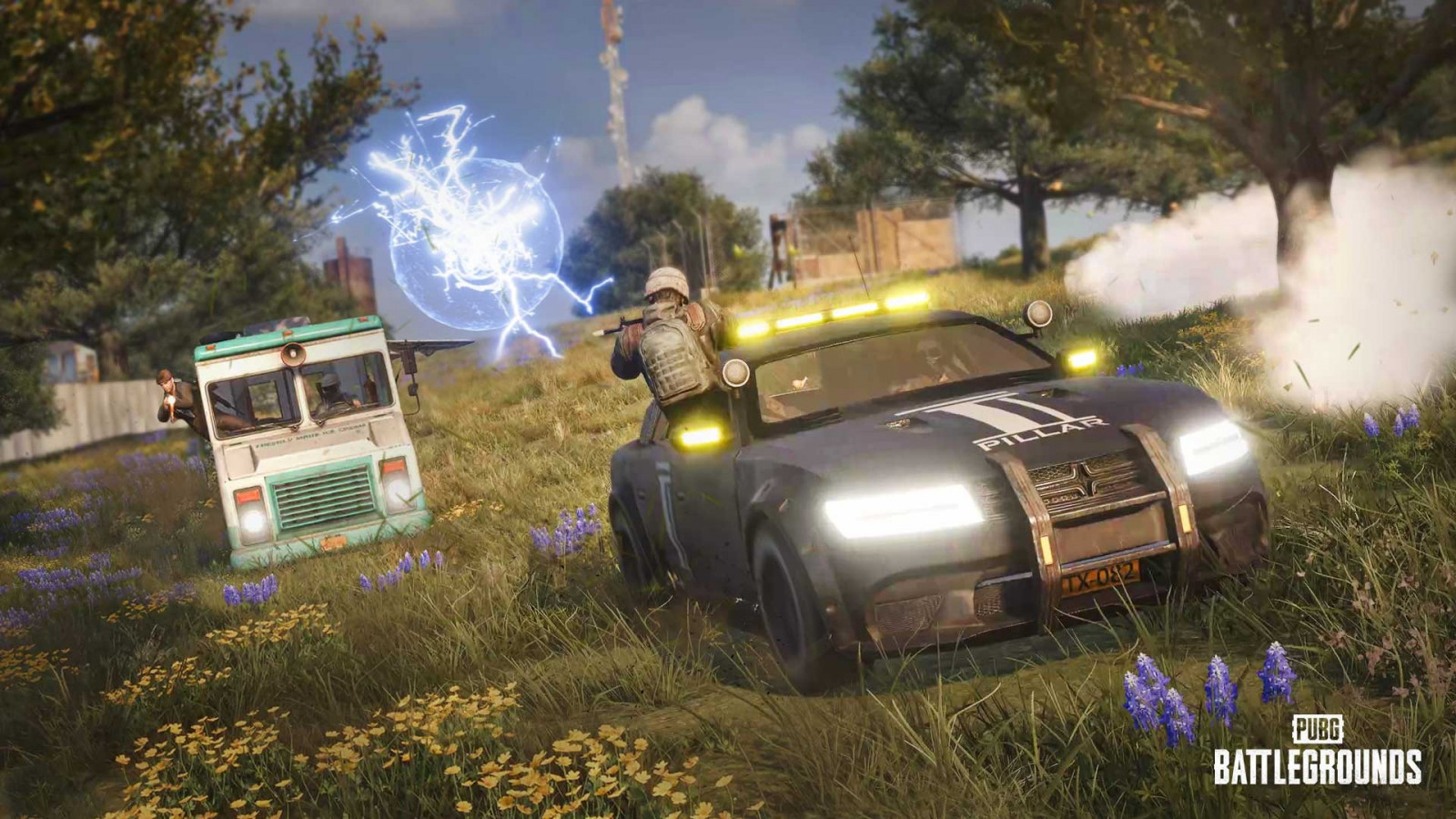 Fasten your seatbelts, folks! In this mode, speed is literally the key to surviving. Yes, you heard it right - the faster you move the healthier you'll be! Not only that but vehicles in Zone Tag mode also don't take any weapon damage and provide infinite ammo while driving one. In this version of Zone Tag you'll find even more vehicles than before so get ready to put pedal to the metal and outpace your enemies!
Check out more details down below:
By default, all players receive a healing buff, where health regeneration is based on movement speed. The faster you move, the more health you regenerate per second.
Vehicles are immune to weapon damage and tire puncture.
Reloading weapons inside a vehicle does not consume ammo.
The Ball carriers cannot use boats.
The overall number of vehicles spawned has been increased compared to the previous Zone Tag iteration.
Extra info
The newly revamped Tactical Gear is available to use.
The Comeback BR is not available on Vikendi.
The Recall system cannot be used in this mode.
Care Packages are not available.
The following items are not available in Zone Tag Mode:

M79
Boost Items
Motor Glider, Emergency Pickup, Flare Gun
Secret Room Key
Service Schedule
LABS: Zone Tag will run during the following period:
PC

PDT: June 14, After live server maintenance ~ June 19, 12:00 AM
CEST: June 14, After live server maintenance ~ June 19, 9:00 AM
KST: June 14, After live server maintenance ~ June 19, 4:00 PM

Console

PDT: June 22, After live server maintenance ~ June 26, 12:00 AM
CEST: June 22, After live server maintenance ~ June 26, 9:00 AM
KST: June 22, After live server maintenance ~ June 26, 4:00 PM
Notes When Playing in LABS
LABS games do not provide XP or gameplay rewards.
LABS gameplay will not be reflected on the Career page.
LABS gameplay will not be reflected on Match History.
LABS gameplay does not support replays.