Clan Emblem Workshop
Hello players!
The Clan system presents a fantastic opportunity for players from around the globe to create communities and find new friends to play PUBG: BATTLEGROUNDS with.
So, what will your clan look like if you decide to create one? Creating a clan is not as easy as it sounds. It involves making decisions about a cool name and tag, among other things. Of course, if you're creative enough it might not even be an issue for you.
Anyway! Before diving into the world of clans, it might be a good idea to take a moment to express your clan's identity and try creating an emblem.
Show off your Clan!
*Please note that the clan names, tags, emblems, and other content created through the following website are not linked to your game account in any way.
Using the tools provided on the newwebsite, you can create an appearance of your unique Clan. The possibilities for Clan names, Tags, and Emblem design are truly diverse, so go ahead and try creating a visual representation of your perfect Clan!
If you are currently managing or planning to start an actual Clan, you can also share the Clan Emblem you created through the website and share it to your social channels. We look forward to seeing the diverse and impressive clan emblems you create through the website!
Step-by-Step Guide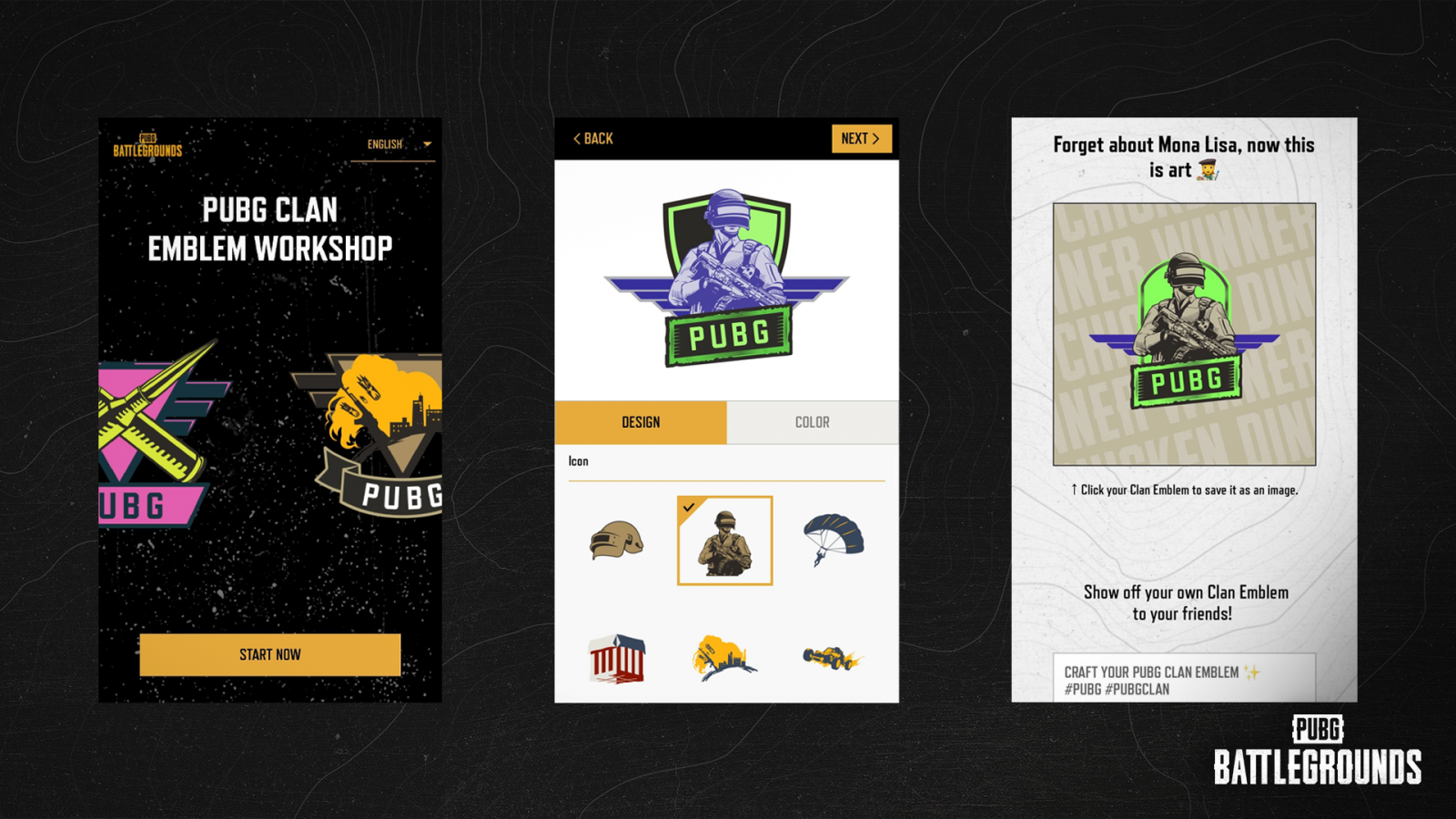 So how about we start creating a Clan Emblem?
Step 1. Access http://pubgclanemblem.com
Step 2. Enter your Clan Tag.
Step 3. Decorate your Clan Emblem (Choose a design, Sticker, Clan Name, etc.).
Step 4. Save your Clan Emblem as an image.
Step 5. Share your Clan Emblem to recruit new clan members!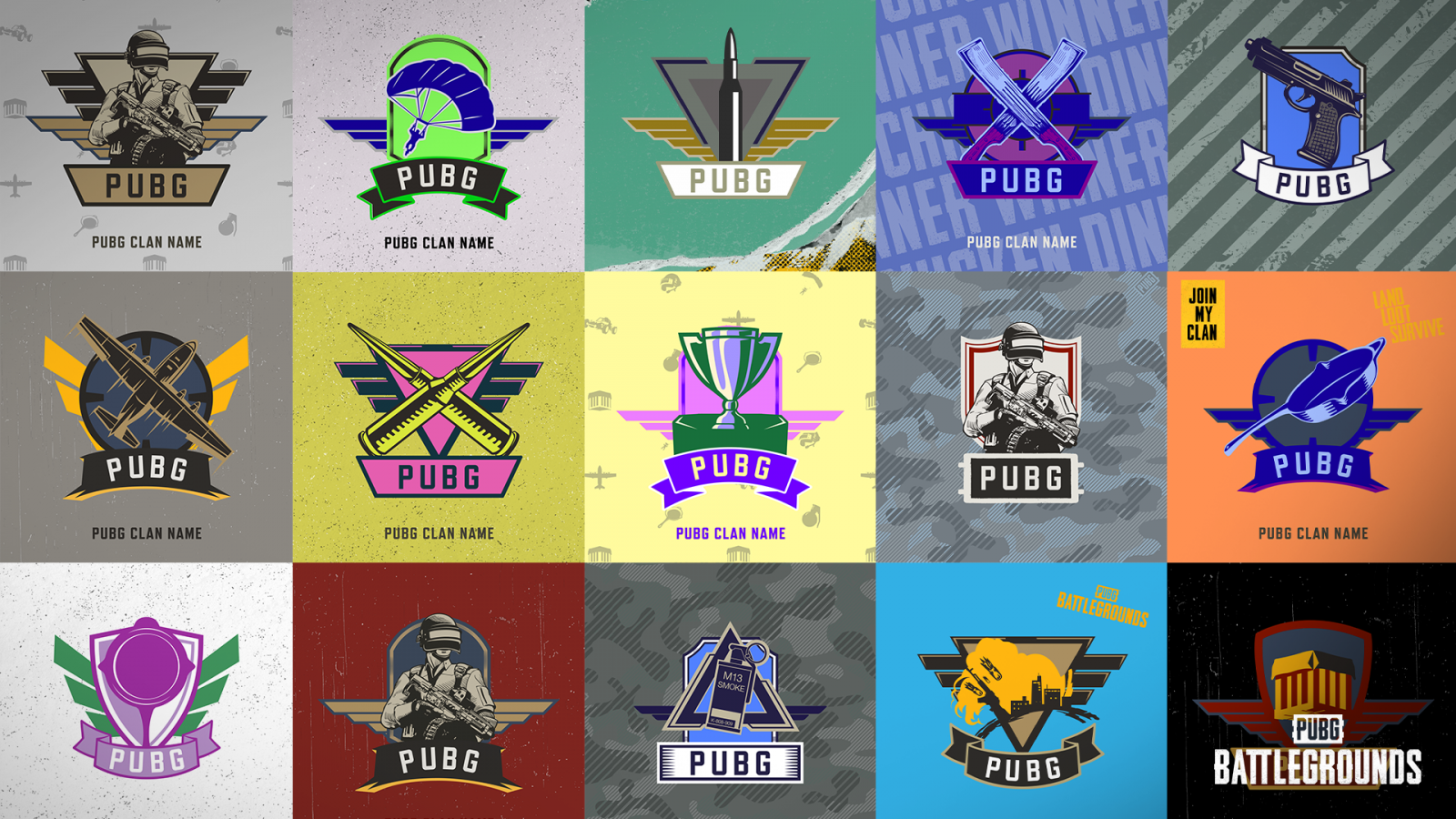 Website Service Schedule
PDT: May 17, 2023, 12:00 AM - April 30, 2024, 7:59 AM

CEST: May 17, 2023, 9:00 AM - April 30, 2024, 4:59 PM

KST: May 17, 2023, 4:00 PM - April 30, 2024, 11:59 PM
Important Notes
The website supports English, Korean, and Chinese languages only.

The website only supports PC, Mobile devices, and Tablets.

The website is intended for clan promotion purposes only. Any clan names, tags, emblems, or other in-game settings created on the website will not have any impact on the actual in-game settings.

The clan emblems created on the website cannot be used within the PUBG: BATTLEGROUNDS game itself.
With the recent update, we have also introduced a new in-game Clan System, allowing players to create Clans within the game and recruit Clan members. The Clan System brings various elements to enhance the gaming experience, including Clan level progression and in-game chat functionality. For more detailed information about the Clan system, please refer to the 23.2 patch notes.