NewHappy are the champions of the seventh PCS season in Asia
Chinese squad NewHappy became the champion of the seventh season of the PUBG Continental Series in Asia. In the grand final, the team scored 233 points (and made 141 kills), taking a 13-point lead over their nearest competitor. Team 17 Gaming from China finished in second place, while Baegopa from South Korea rounded out the top three.
NewHappy earned 80 thousand dollars and 300 PGC points for their victory. The silver medalist got $36 thousand and 180 points (see below for the detailed distribution of the prize money).
Additionally, the organizers awarded additional $5,000 to Petrichor Road player Zuo "Aixleft" Zi Xuan for having the most frags in the tournament. Baegopa received $5,000, becoming the most impressive team at the championship. Representatives from Petrichor Road, NewHappy, 17 Gaming and Baegopa made the All-Star team, receiving $2,500 each.
The PUBG Continental Series 7 Grand Final was held from September 30 to October 9. The total prize pool for the event was $250,000.
Tournament table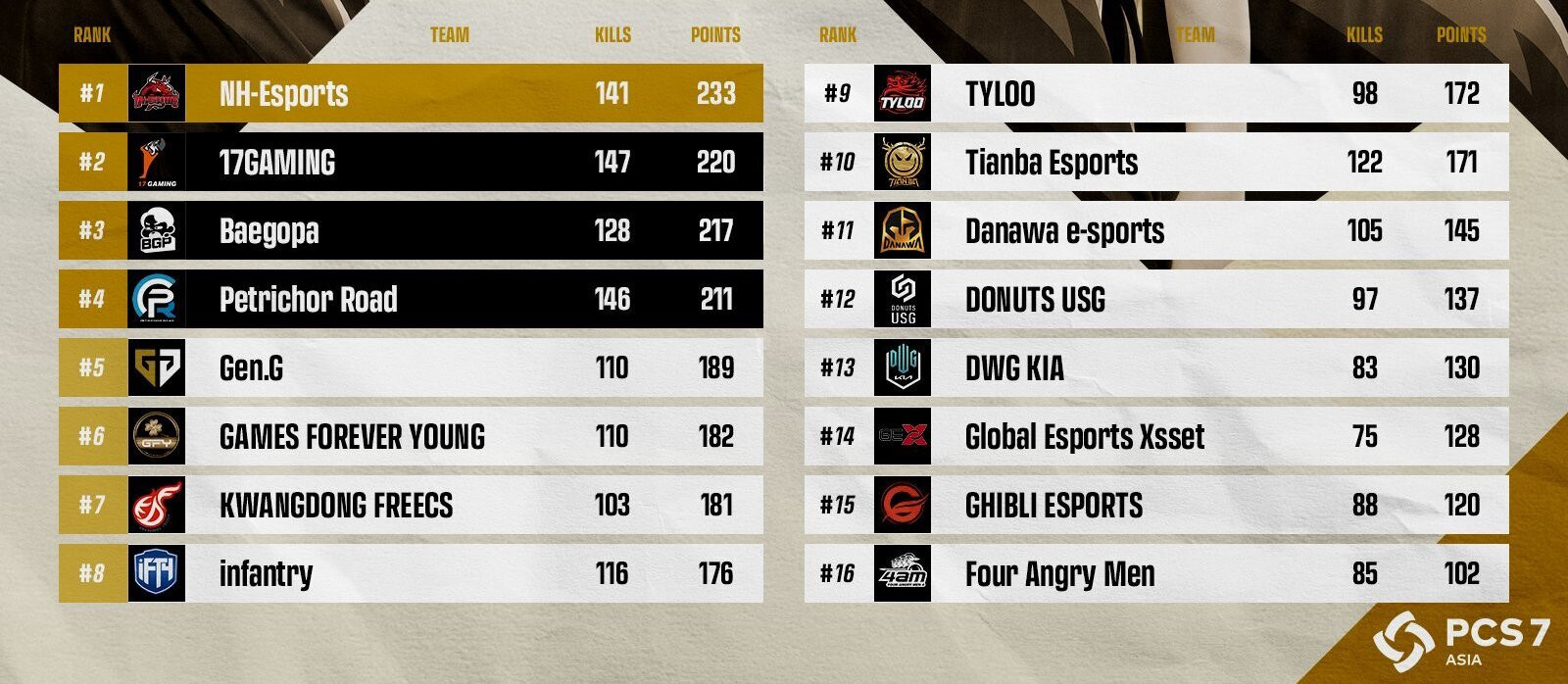 Prize pool distribution