2022 Fan Art Contest: LOOT
Hello players!
Which equipment comes to mind when you don't have enough hands to hold all your looted items?
That's right – backpacks! Get ready, as the next theme of the 2022 Fan Art Contest series: LOOT is about to start right now!
Whip out your design tools, create your own Level 2 Backpack design, submit your awesome works and get a chance to win prizes and see your design spring to life in PUBG: BATTLEGROUNDS!
You don't have to design to enjoy our Fan Art Contest this time around; you can also participate by voting for your favorite design during the public voting phase and receive a Spray reward!
Read below for the full details.
How to Participate
Submit your Design

Download the template below (png).

Please make sure to add your PUBG: BATTLEGROUNDS nickname, your region, game platform (Steam / PlayStation® / Xbox / etc.), and email address along with your design template file before submission.
Vote for a Design

Visit our official website once the CONTEST menu is open, vote for your favorite design, and receive a Spray reward!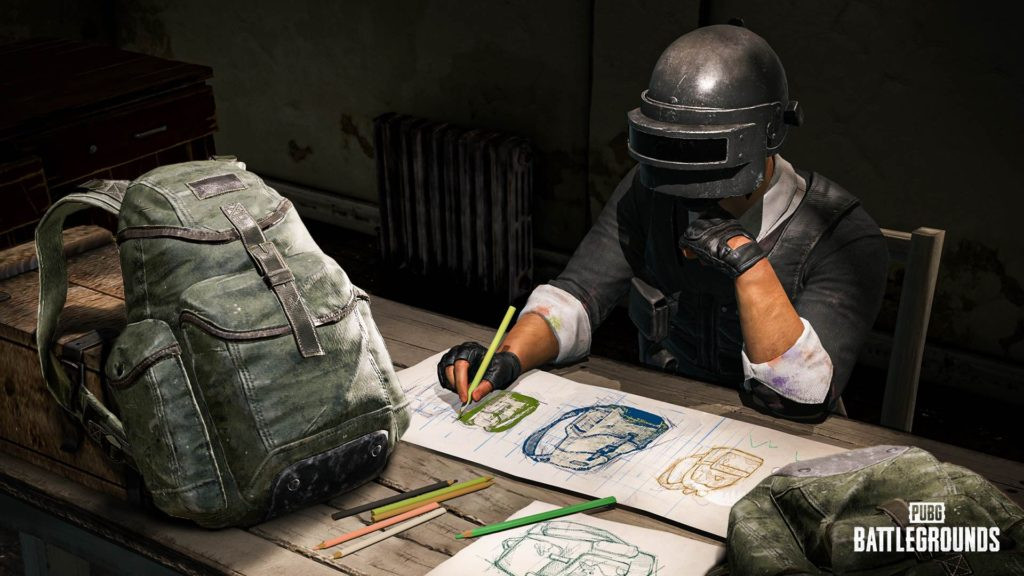 Design Guideline
A total of three, colored sketches are required.

Front side
Half-side

※ Half-side view: The angle between the Front and Side view (approximately 45 degrees).

Back side
The backpack straps and their design must be clearly shown.
Example image of the required angles:

File format: JPEG or PNG
Image size: At least 3840px * 2160px
Please refrain from adding text/words/letters to your design as they may not be clearly shown in-game.
Please keep in mind the final in-game item appearance of the winner's design may change during development.
Please DO NOT…
Use any type of design/logo/symbol hinting at a particular religious, organization, or political orientation.
Use any type of design/logo/symbol symbolizing a military unit/organization.
Infringe the rights of another person's or organization's trademark, music, logo, or image without written consent.
Use any content that is obscene, offensive; sexually explicit, derogatory of any ethnic, racial, gender, religious, professional or age group; promotes alcohol abuse, illegal drugs, tobacco, actual firearms/weapons (or the use of any of the foregoing) or a particular political agenda; defames, misrepresents or contains disparaging remarks about other people or companies or communicates messages or images inconsistent with the positive images and/or good will to which we wish to associate; and/or violates any law.
Contest Process and Judging Criteria
We will first internally assess and select the final five designs to be uploaded for public vote! The selections will be based on:
Creativity
How much it follows the Design Guideline
How much it fits with PUBG: BATTLEGROUNDS' brand identity
The five selected designs will then be available for public vote on our official website.
Contest Period
※ The following dates are subject to change. Updates will be given in the event of date changes.
Submission Period

PDT: October 6, 12 AM – November 3, 12 AM
CEST: October 6, 9 AM – CET November 3, 8 AM
KST: October 6, 4 PM – November 3, 4 PM

Public Voting Period (CONTEST Menu open period)

PST: November 23, 11 PM – December 7, 11 PM
CET: November 24, 8 AM – December 8, 8 AM
KST: November 24, 4 PM – December 8, 4 PM

Winner Announcement

PST: December 12, 11 PM
CET: December 13, 8 AM
KST: December 13, 4 PM
Contest Prize
Winner
Five finalists who make it to public vote
Voters