ADOUZ1E is the top fragger at PCS7: Europe

Question Mark captain Roman "ADOUZ1E" Zinoviev made the most kills during the first game week of the PUBG Continental Series 7 Europe Grand Final. Zinoviev tallied 27 frags (2.5 KDA) in his first 15 matches of the tournament. The statistics were published by Twire.
Marcel "Marcelek" Nietopiel of Polish Power has 23 kills, followed by Feyerist of Exalt (22) who rounds up the top-3.
The second game week of PUBG Continental Series 7 European Grand Final will take place on October 7-9. The tournament prize pool is $250,000.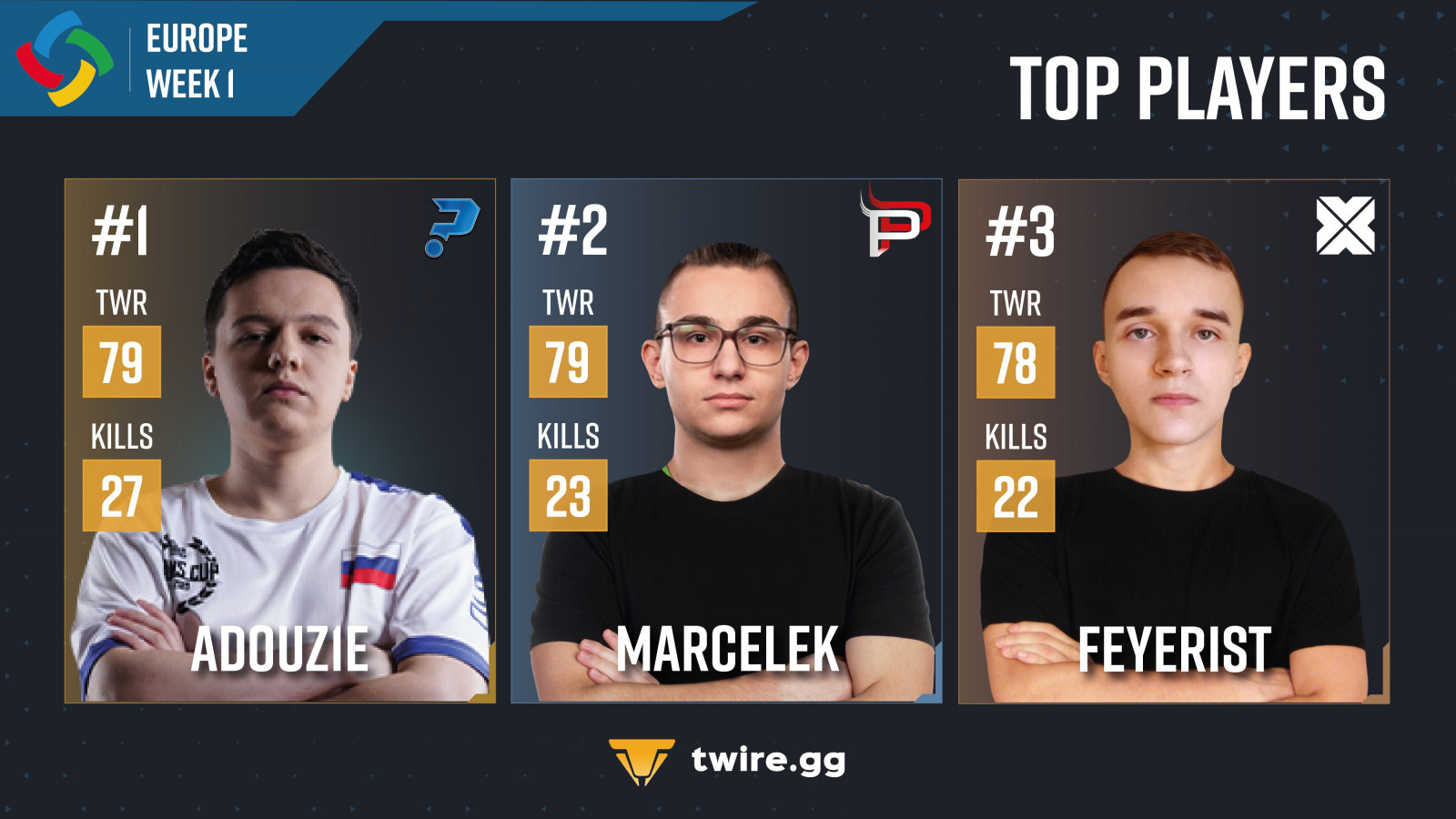 Origin: twitter.com