What's in my PUBG lobby?
Hello players!
With the recent introduction of Lobby Customization, players can customize their lobbies with their favorite vehicle and weapons skins. We have prepared this event to encourage players to modify their lobbies even more! Read the description carefully and upload your epic-looking lobby on your social channels. We will give away 1,000 G-Coins to support lobby customization to 300 winners, so show off your unique lobby now!
How to Participate
Take a screenshot or a video of your lobby, and post it on your social media channels! As long as it's your own work, all screenshots and videos are welcome!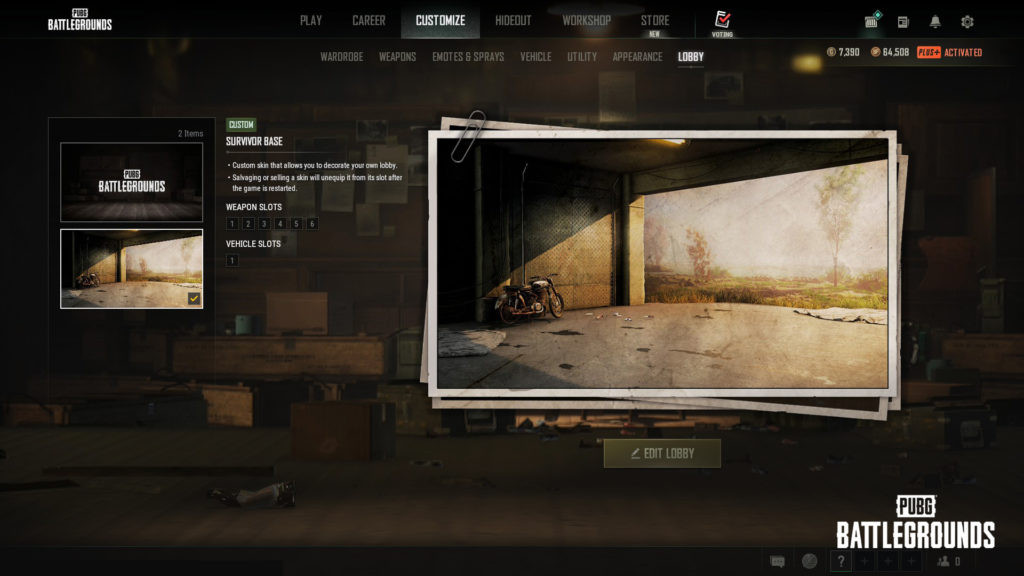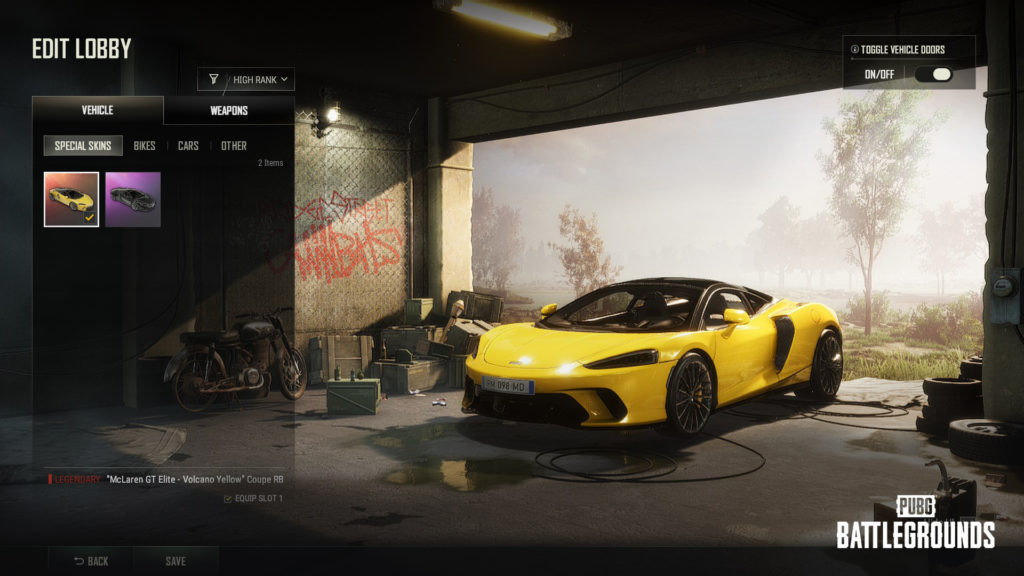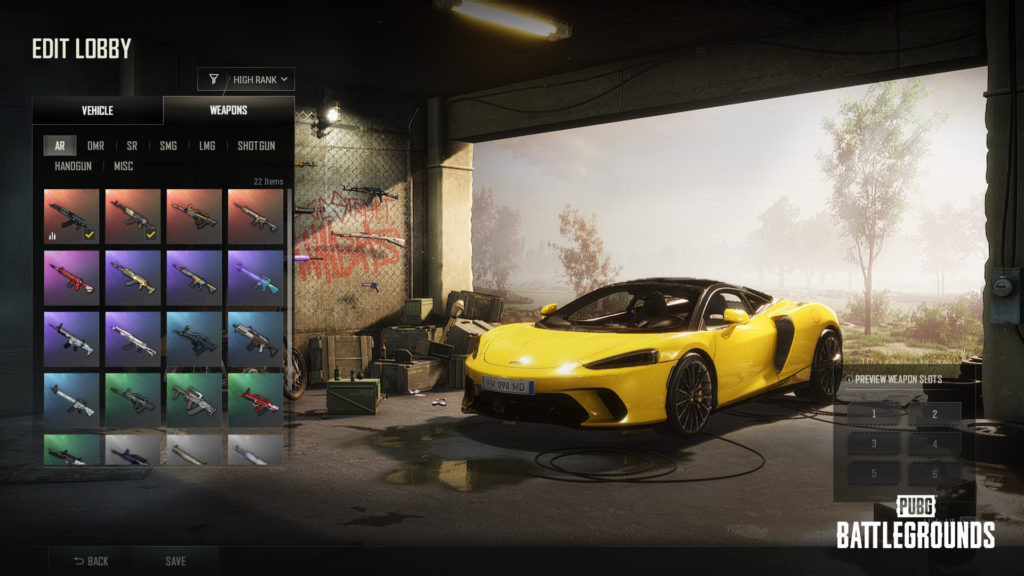 Move to "Customize → Lobby"
Apply the Survivor Base background (Plus account exclusive) then select "Edit Lobby" to customize your own unique lobby.
Take a full screenshot of your lobby and now you're good to post it on your favorite social channels!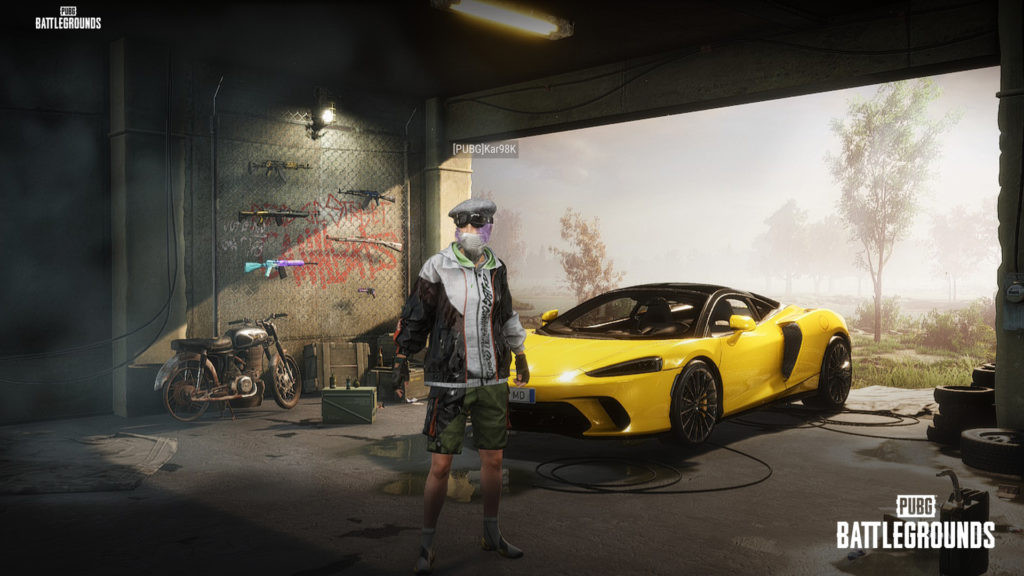 Submit your entries on any of the following social platforms (one per entry, please).

When you post your screenshot or video, please include the following information.

PUBG in-game nickname
Platform you play on(e.g. Steam, Xbox, PSN, Stadia)
Hashtags

This event is available to both PC (Steam, KAKAO) and Console platforms.
Rewards
We will carefully review all entries, then distribute 1,000 G-Coin to support lobby customization to the final 300 winners.
Schedule
The following dates are subject to change. Updates will be given in the event of date changes.
Submission Period
What's in my PUBG lobby? will be available during the following period – winners will only be chosen from submissions made within provided dates!
PDT: September 30, 12 AM – October 11, 12 AM
CEST: September 30, 9 AM – October 11, 9 AM
KST: September 30, 4 PM – October 11, 4 PM
Winners Announcement
PDT: October 28
CEST: October 28
KST: October 28
Important Notes
A single PUBG account may participate only once in this event.
Only entries posted within the period will be reviewed, so don't forget to participate within the period! Also, all created content must be shot in lobby.
Screenshots or videos must record the entire lobby screen with the Survivor Base background (Plus account exclusive) applied.
Only entries submitted through the provided platforms above (Facebook, Instagram, Twitter, etc.) will be counted.
Your social media post is required to be Public (everyone can see it) without any viewer restrictions during the event period and until rewards are granted.
Participants who submit screenshots/videos that are not their own will be immediately disqualified and have their rewards withdrawn even after receival.
We advise you to not change your PUBG nickname after participating in this event as there may be difficulties during the process of granting your reward(s).
Your screenshots/videos may be used in KRAFTON and/or PUBG: BATTLEGROUNDS' official channels.

Please hold on to your original files as we may ask for them later on!
The screenshots/videos may be transformed freely during the process.

The winners announcement in our official website and community pages may include your social media's link/nickname/content.