Players voted for M416 as the most popular rifle of the game

The developers of PUBG: BATTLEGROUNDS conducted a voting in which Twitter users could choose their favorite weapon in the game.
The voting took place in several rounds, and as a result the M416 got the most votes (almost five thousand). In the final round, the favorite assault rifle competed with the AWM.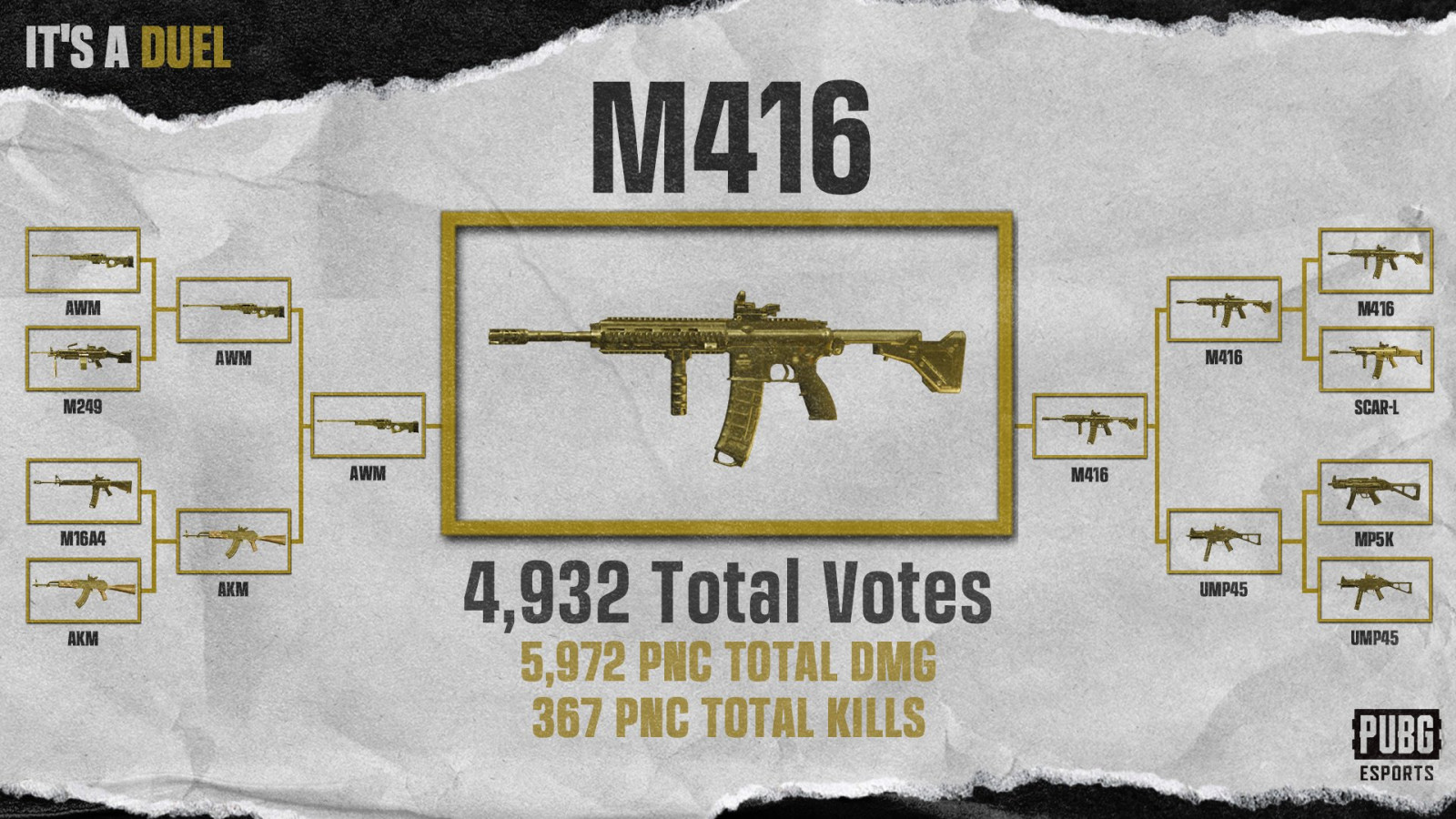 Origin: twitter.com