British Team won PNC 2022
The British team won the international PUBG Nations Cup 2022. In total, the team made 126 kills and scored 203 points. Second place went to the team from Vietnam, with the Brazilian team round out the top three. Both teams scored the same amount of points, but thanks to the new tie-break rule, the team from Vietnam outscored their opponent.
The winner of the tournament received a $100,000 base prize pool. The second and third place teams won $58,000 and $50,000 respectively.
PUBG Nations Cup 2022 took place from June 16-19 in Bangkok, Thailand. The total prize pool for the tournament was half a million U.S. dollars + crowdfunding.
Final Leaderboard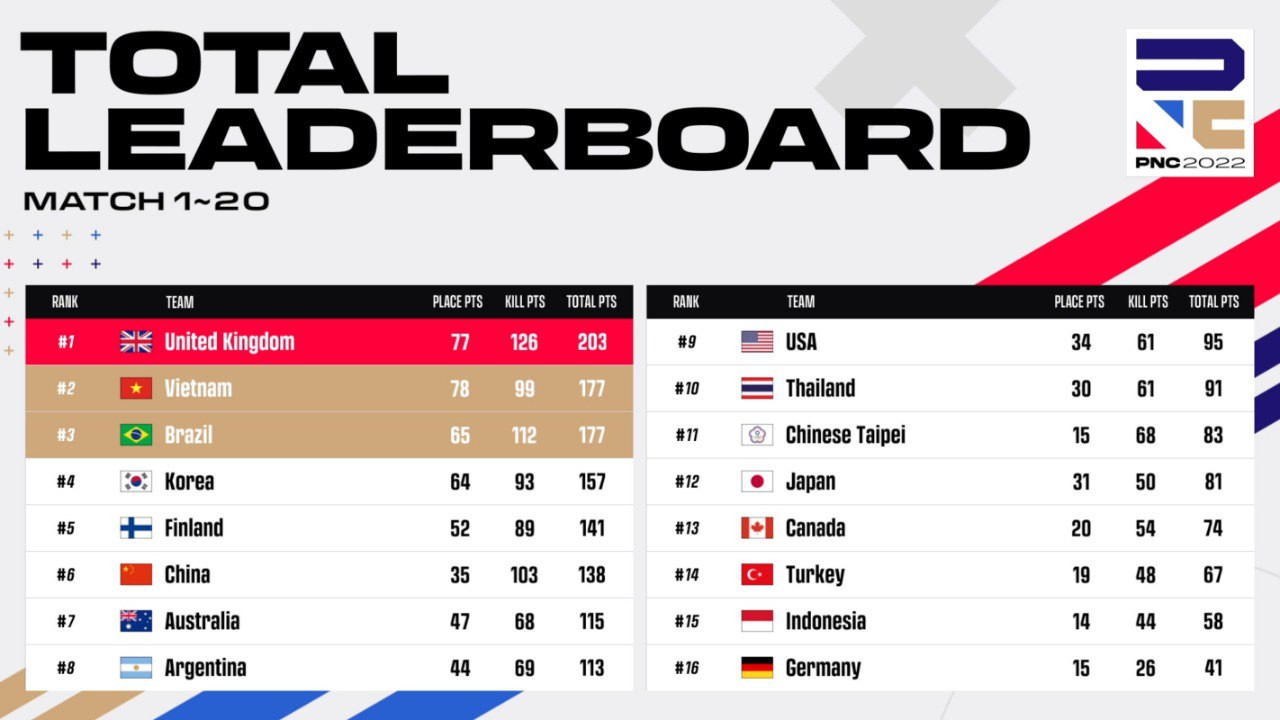 Prize pool distribution