Introduction to the PUBG Nations Cup 2022
Hello PUBG Esports fans!
The long-awaited return of the PUBG Nations Cup is near!
On June 16th, 16 National squads with the best players from their region will be gathering in Bangkok, Thailand to prove which nation is the finest among the best.
PUBG Nations Cup 2022 Full Line-up
We believe many of our beloved PUBG Esports fans have been following the news on each national roster.
Here is the full lineup of PNC 2022!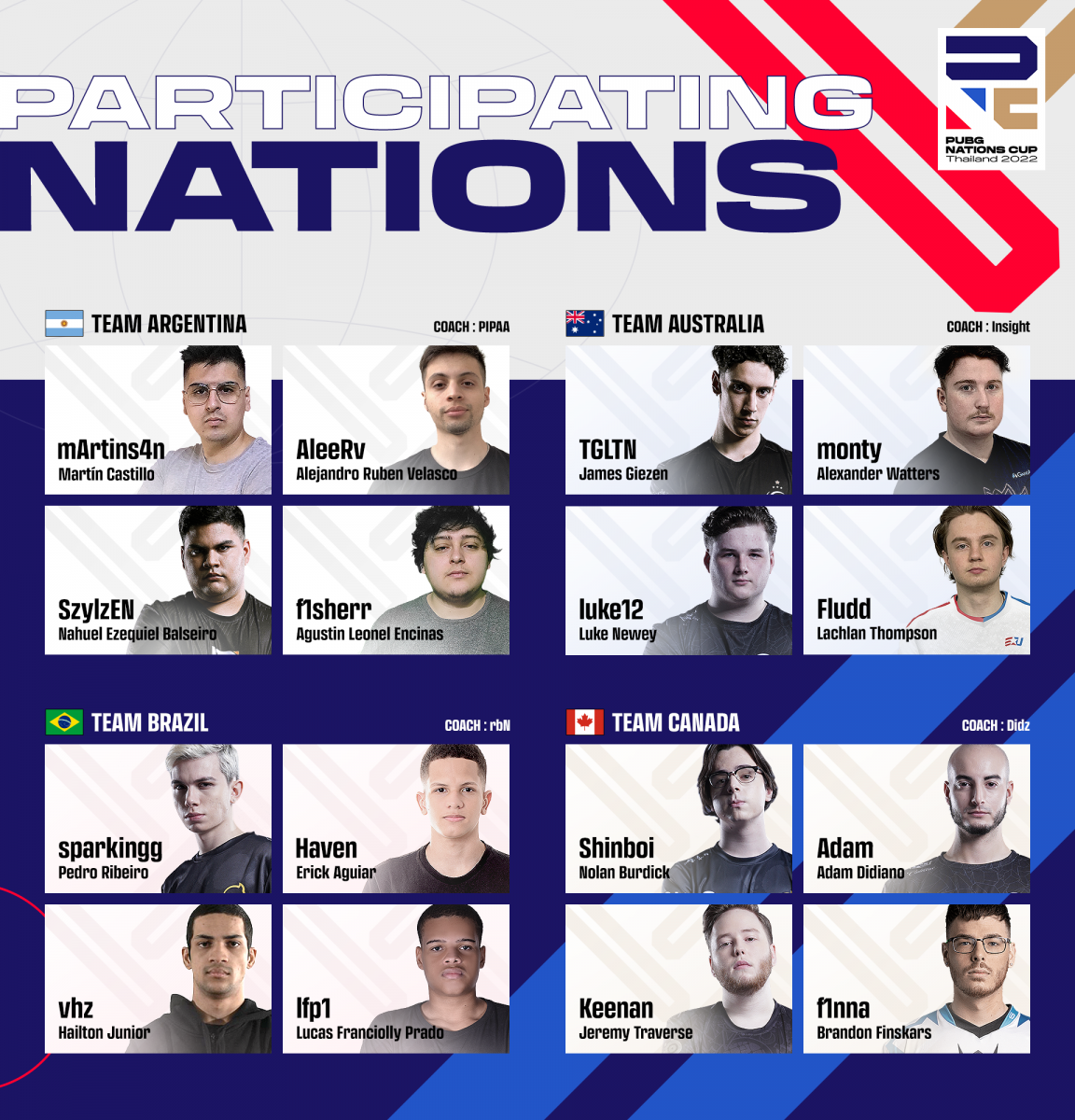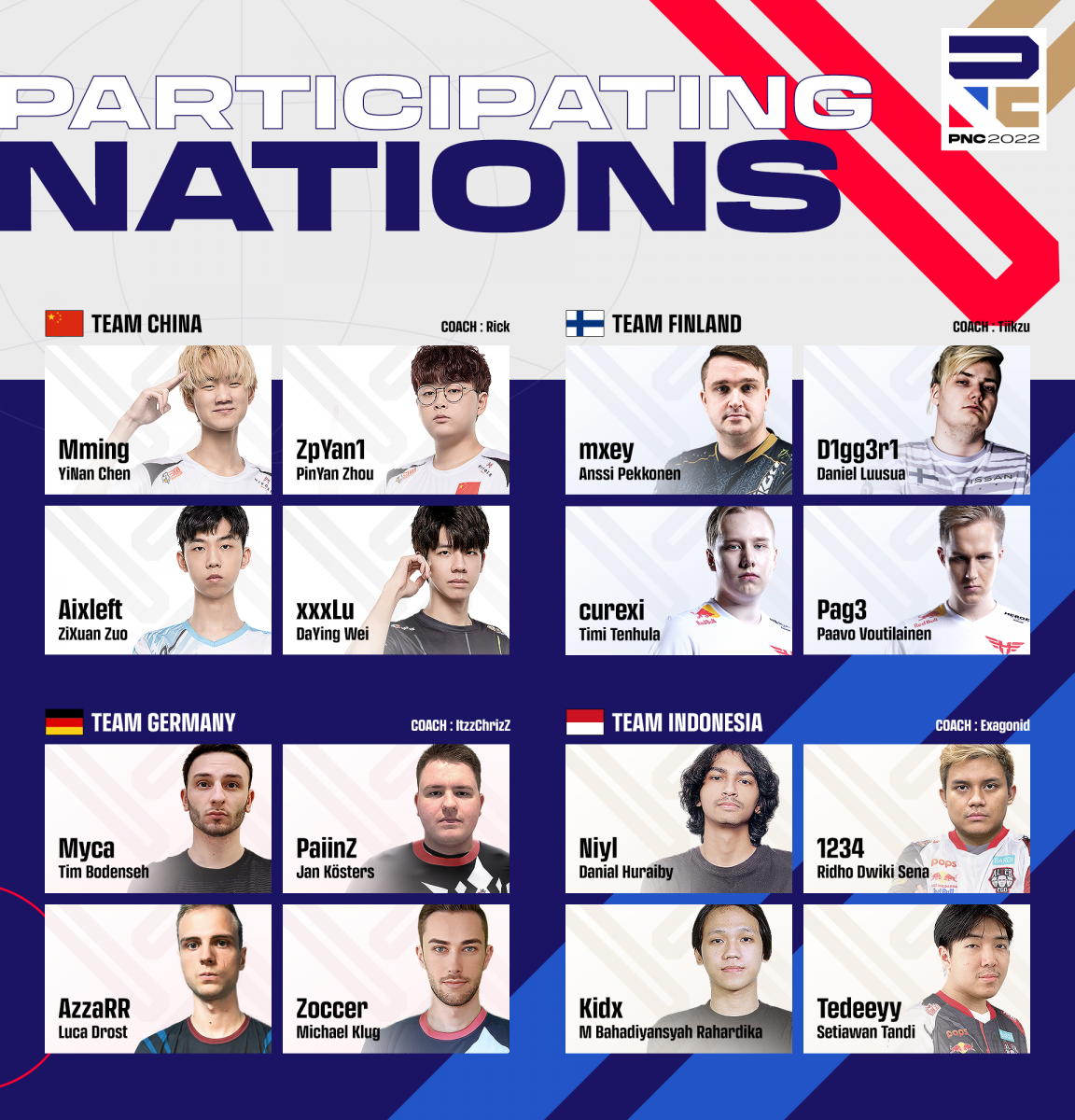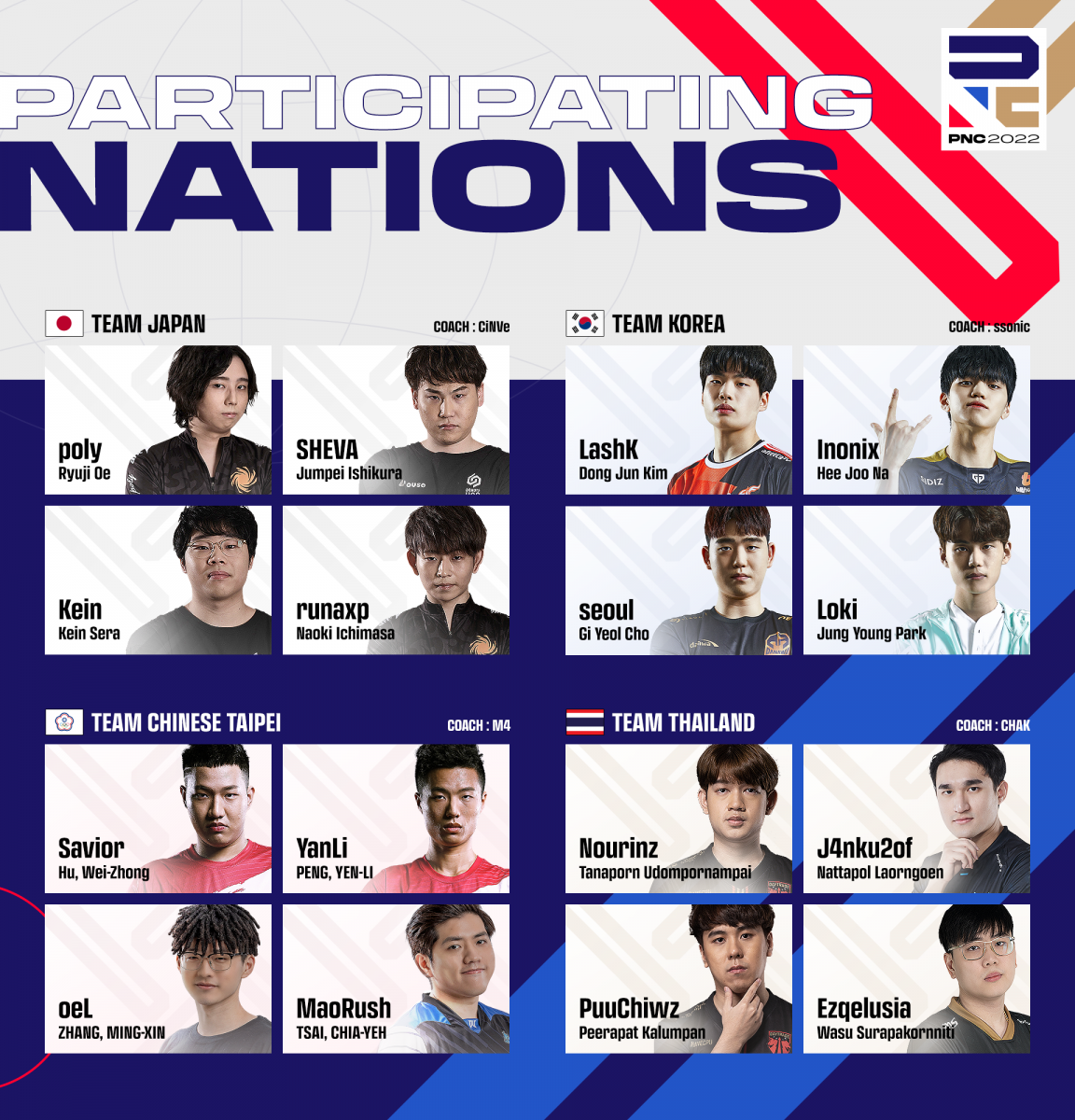 Tournament Structure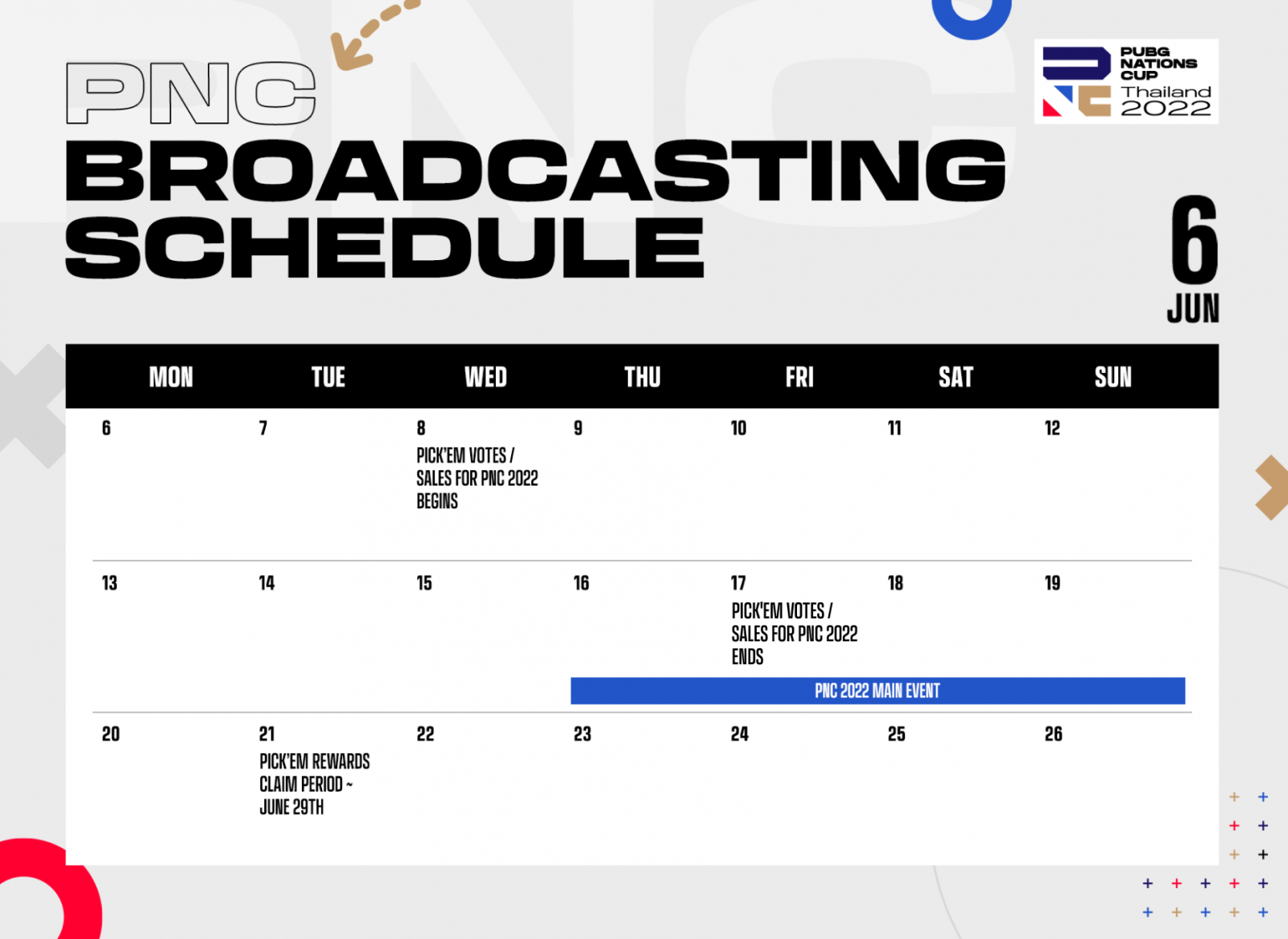 Main Match
The Match event of the PNC 2022 will take place on June 16 ~ 19th.
There will be 5 matches per day with a total of 20 matches with only Erangel and Miramar.
Rest assured, PNC 2022 will be using the S.U.P.E.R point rule system for the whole match event.
Prize Pool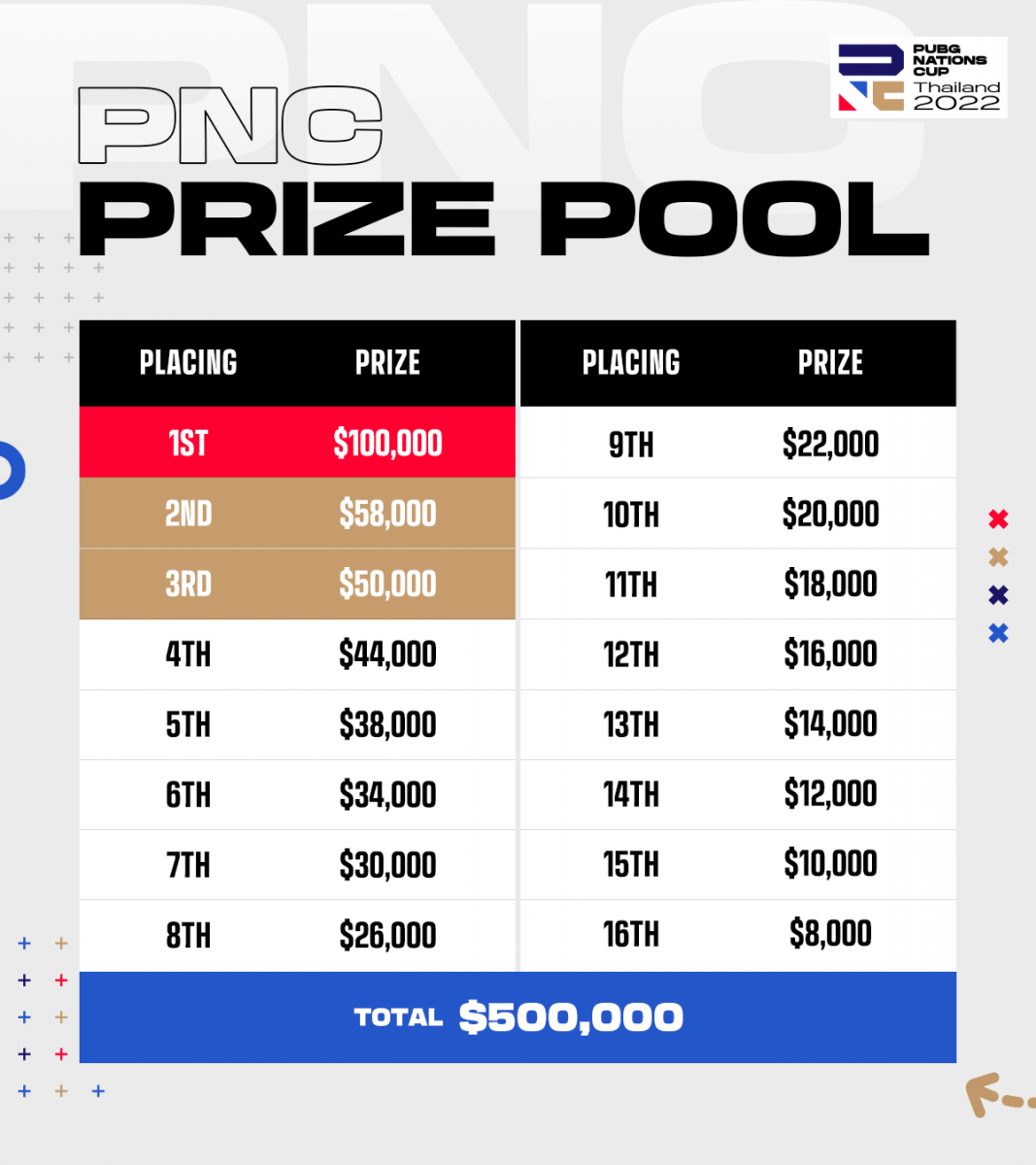 The prize pool of PNC 2022 starts at $500,000! Plus, as always, the overall prize pool will be increased via Pick'em Challenge. The prize will be distributed based on the final rankings of the tournament.
PNC 2022 Item sales profits
All participating teams of PNC 2022 will benefit from the profits of the sale of PNC 2022 items! Picking up the awesome PNC 2022 gear will help support your favorite teams directly! More information on PNC 2022 Pick'em Challenge will be available in the future announcement!