Canadians at PUBG Nations Cup 2022
The developers of PUBG: Battlegrounds have announced the members of Team Canada, which will compete for the champion title of the international tournament PUBG Nations Cup 2022. The team includes the following eSports athletes:
Nolan "Shinboi" Burdick (YAHO)
Adam "Adam" Didiano (Guadalajara Gascans)
Jeremy "Keenan" Traverse (Bing Bang Boom)
Brandon "f1nna" Finskars (Dodge)
PUBG Nations Cup 2022 will take place June 16-19 in Bangkok, Thailand. The total prize pool of the tournament will be half a million U.S. dollars + crowdfunding.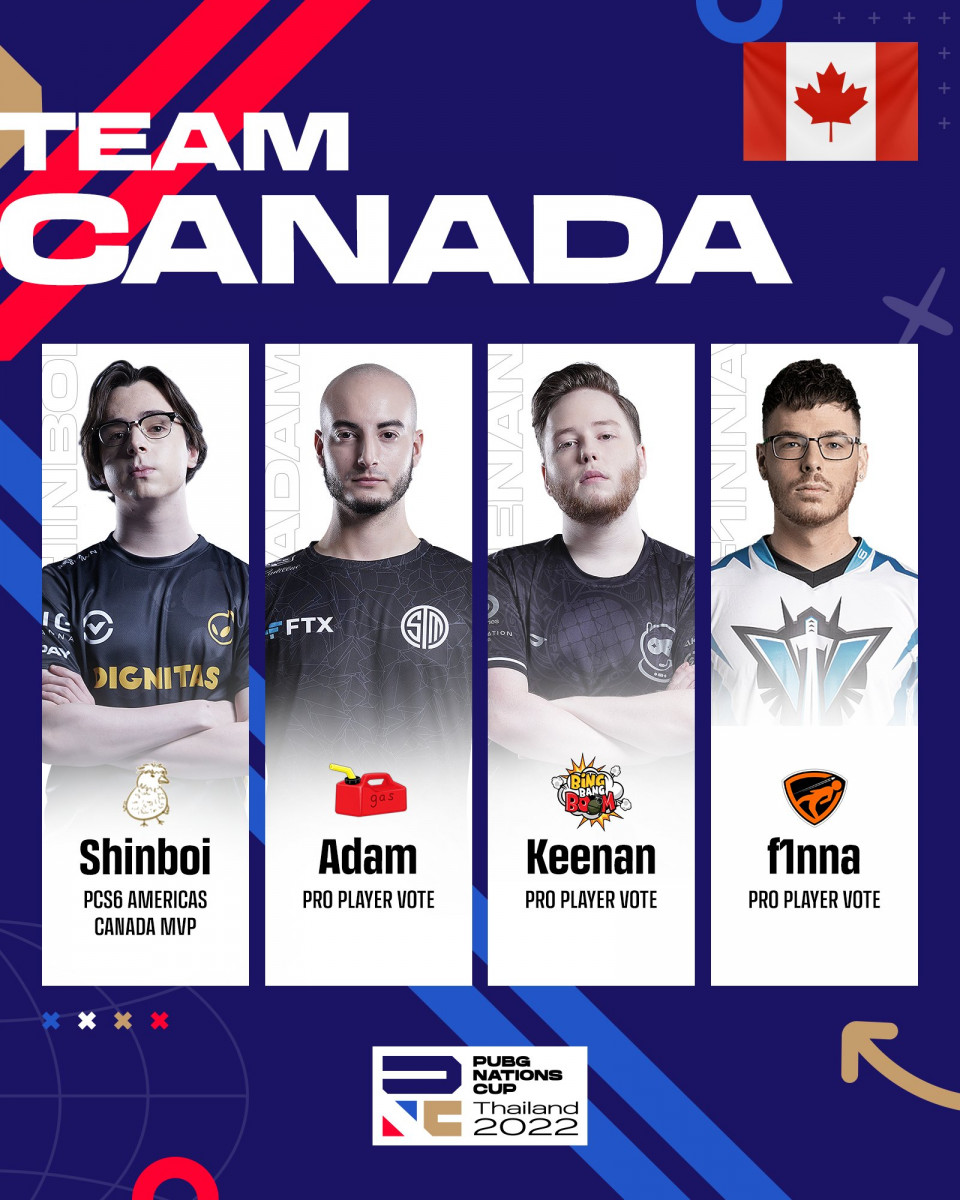 Origin: twitter.com