Team Indonesia for PUBG Nations Cup 2022 revealed
The developers of PUBG: Battlegrounds announced the members of the Indonesian team, which will compete for the champion's title of international tournament PUBG Nations Cup 2022. The team includes the following cyber athletes:
1234 (Alter Ego LIMAX)
Niyl (Team Extraordinaire)
Kidx (Team Extraordinaire)
Tedeeyy (Alter Ego LIMAX)
Korea's PUBG Nations Cup 2022 participants were announced earlier.
PUBG Nations Cup 2022 will be held June 16-19 in Bangkok, Thailand. The total prize pool for the tournament will be half a million dollars + funds.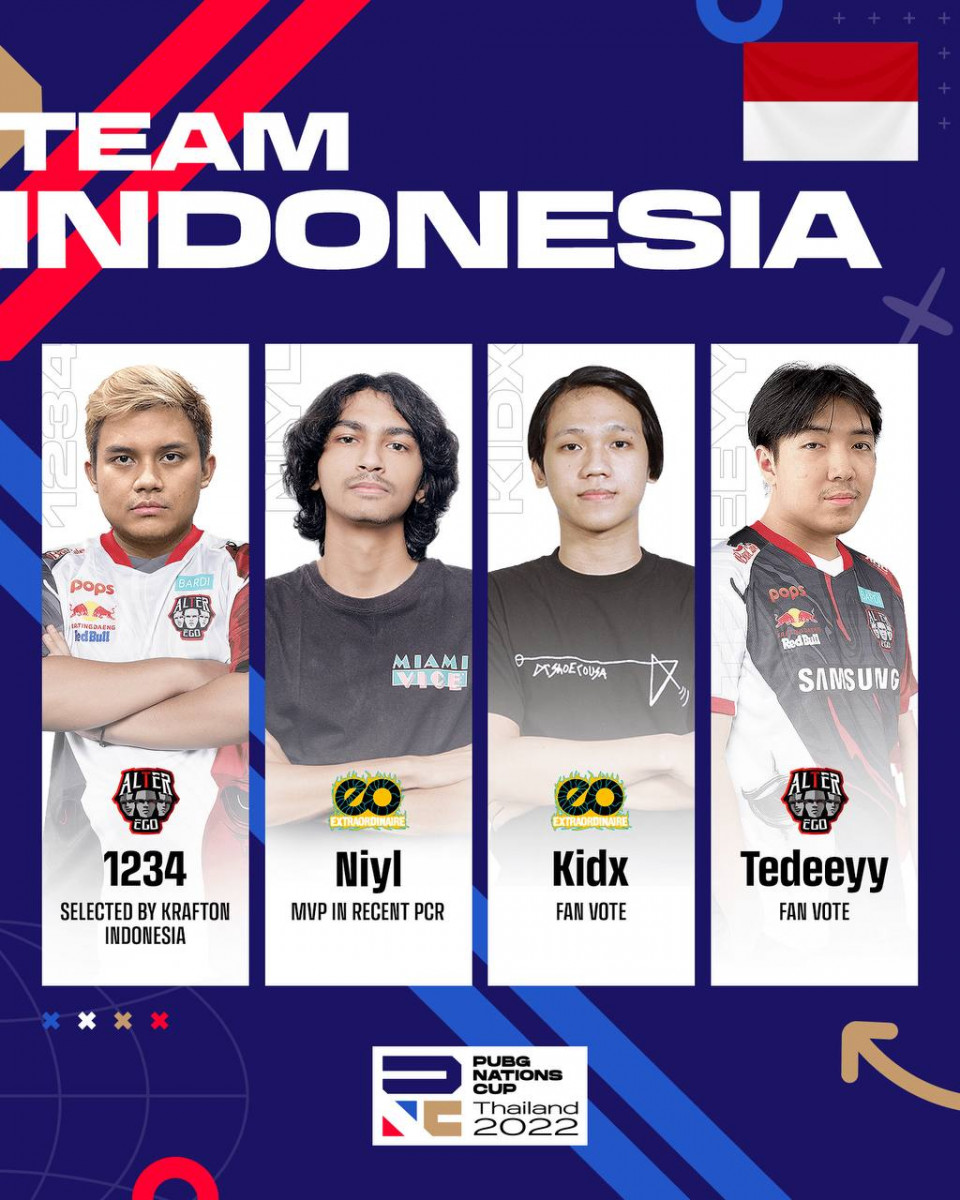 Origin: twitter.com