Gen.G & TSM advance to PGC 2021 week 1 finals
The first game day of the debut week of PUBG Global Championship 2021 has come to an end. The participants played five games today (in WWCD format) - the five strongest of them secured berths to the finals of the first week. The winners of today's games included Multi Circle Gaming, Gen.G, FURY, Oath Gaming and Team SoloMid.
Tomorrow and the day after tomorrow teams will play another 11 games. The final of the week will take place this weekend, with the 16 strongest teams competing for cash prizes and slots in the Grand Final.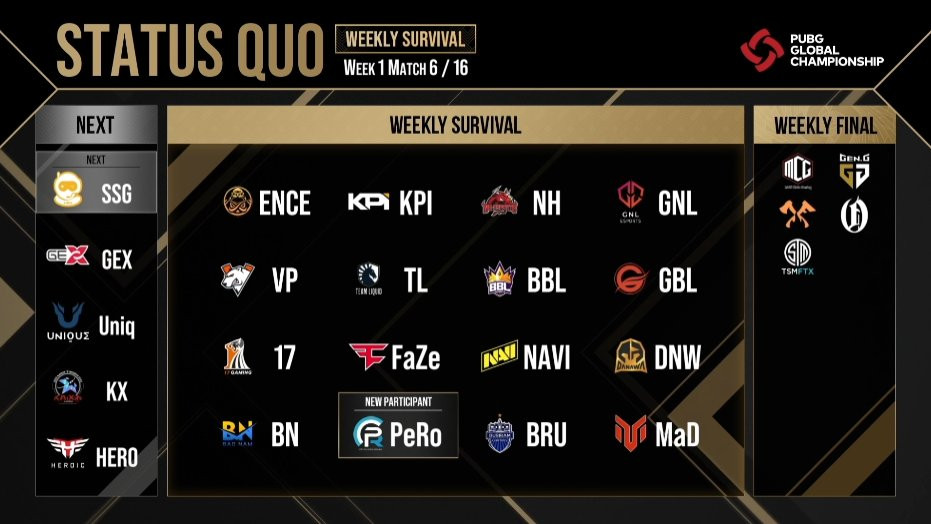 Origin: twitter.com