NAVI won PUBG MOBILE European Championship Season 1
Natus Vincere's PUBG Mobile lineup won tPUBG Mobile Pro League - European Championship Season 1. Unicorns of Love and MadBulls took the second and third places in the standings, respectively.
"Born to Win" squad earned $40,000 for the victory, $28,000 went to the runner-ups, and MadBulls received $18,000 for the third place. Besides, NAVI team member Daniil "Tixzy" Gordeev is the most valuable player of the tournament and was awarded with $2,000.
Prize pool distribution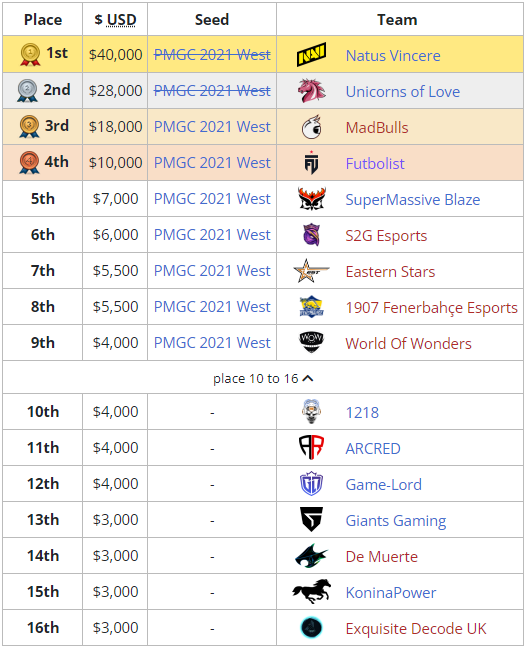 Origin: liquipedia.net