PUBG Weibo account was censored
Official Weibo PUBG was renamed to KRAFTON_GAME after the administration social network, following the request of the authorities, started banning and removing all content related to PUBG: Battlegrounds. PlayerIGN reports this in his Twitter account.
PUBG has already been removed/censored on major streaming platforms in the Middle Kingdom. In addition, the National Press and Publications Authority (NPPA) has imposed a ban on any PUBG-related competitions and events in the country.
All these restrictions are because PUBG: Battlegrounds is not an officially approved game by the authorities in China, but all this time, users from the Middle Kingdom could play PUBG through the international client Steam (without VPN).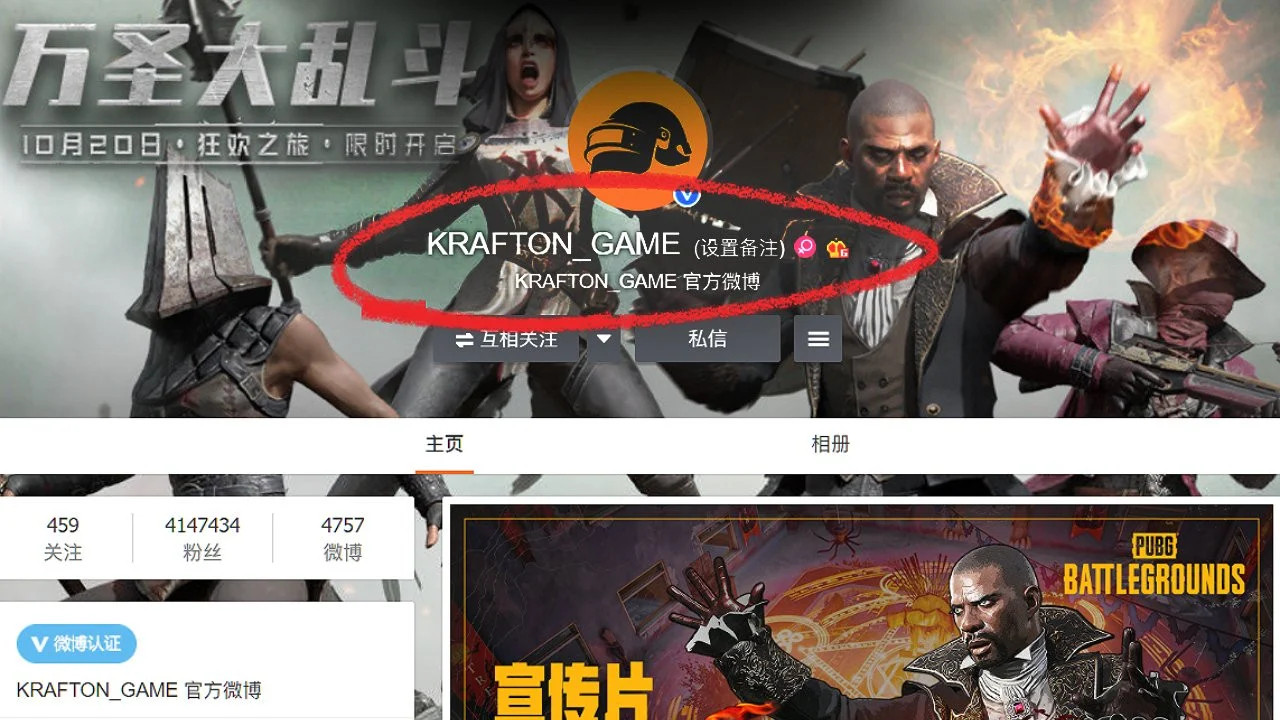 NEW & UPDATE #2:
PUBG's official Weibo account changed their ID to "KRAFTON_GAME" earlier today on the Chinese Twitter-like social media.
This follows:
• Recent tag removal and video ban for PUBG on Weibo
• PUBG's recent esports ban
• Censorship on PUBG live-streaming. pic.twitter.com/1GLGwtdIXn

— PlayerIGN (@PlayerIGN) October 26, 2021