PSC 5 is the least popular event of the series in 2021
Esports Charts compared the popularity of all five past seasons of PUBG Continental Series 2021 in Europe. PCS 3 took first place in terms of hours watched(almost a million), while PCS 4 (58,500 viewers) had the peak viewer count. The last championship, PCS 5, attracted the least amount of audience interest.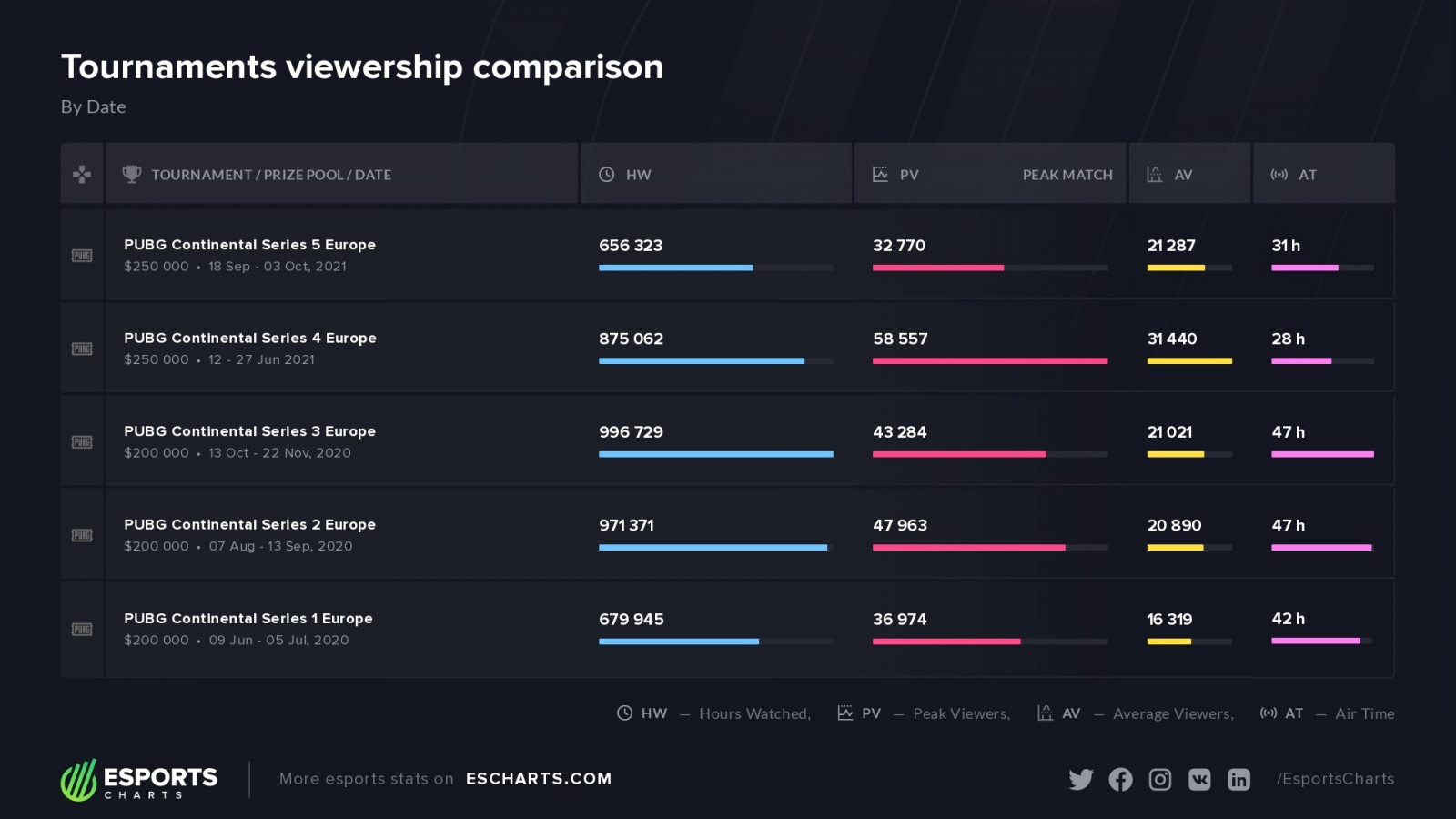 Alexander "BatulinS" Batulin's team won the fifth season of the PUBG Continental Series in the European division. The FaZe Clan team became the silver medalist of the tournament, and the team of Roman "ADOUZ1E" Zinoviev rounded out the top three.