PUBG featured almost $8 million in prizes in 2021
The Esports Observer has ranked eSports sports disciplines in terms of the amount of prize pools combined in the first half of 2021. PUBG: Battlegrounds came in second place in this ranking, with tournaments in this discipline drawing more than seven million U.S. dollars in six months.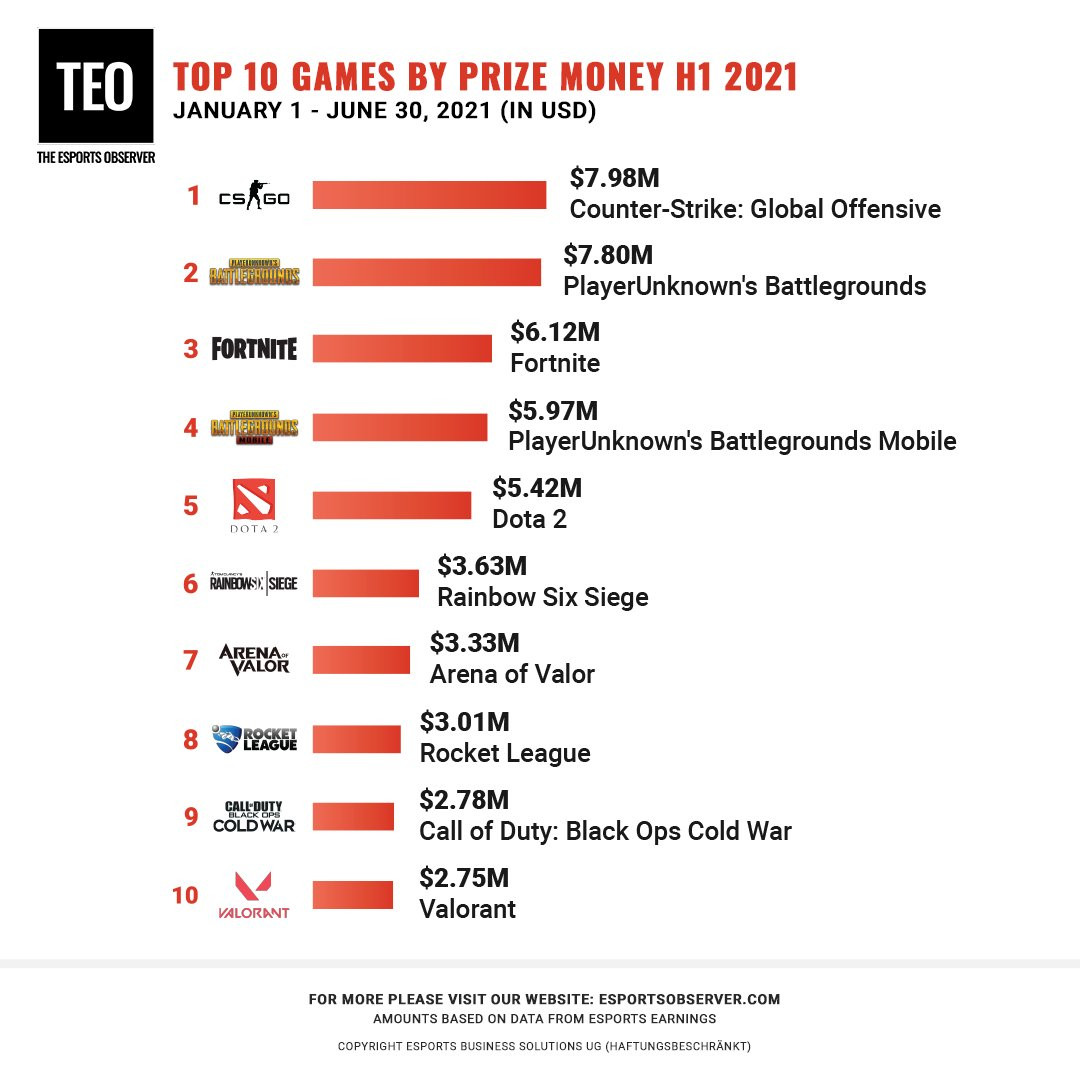 According to Steam Charts, PUBG: Battlegrounds' average online audience grew nearly four percent in July compared to June 2021, with the average monthly PUBG player count once again climbing above the 180,000 mark.
Origin: twitter.com