Buriram United Esports won their regional PCS 4; advance to PGC 2021
The Buriram United Esports team from Thailand became the champion of the fourth season of PUBG Continental Series in the Asia-Pacific region. The Australian team FURY finished second in the tournament, and BN United from Vietnam rounded out the top three.
Buriram United Esports earned $62,000 at the tournament. The silver medalist received $22,000 less (see below for a detailed breakdown of the prize money).
Buriram United Esports became the first team worldwide to guarantee an invite to the year's main championship, the PUBG Global Championship 2021, which will take place in the fall.
The PUBG Continental Series 4 APAC Grand Final took place June 10-25 in a WWCD format (wins matter, not points). The total prize pool for the event was $250,000.
Final tournament table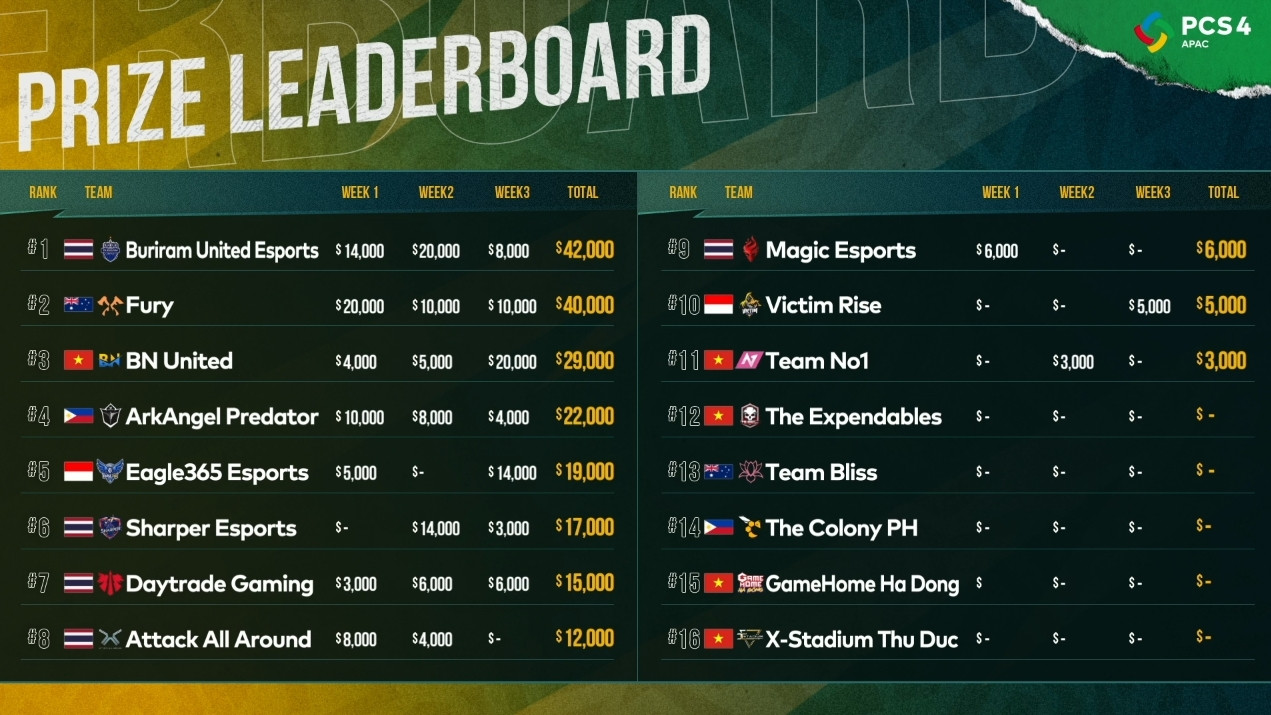 Prize money distribution