PGI.S featured ninth largest prize pool in eSports history
PUBG Global Invitational.S ranked ninth in the ranking of eSports events with the highest prize money in the industry. PGI.S is behind six events from The International Dota 2 series, as well as two Fortnite 2019 events.
The statistics were provided by Esports Earnings analytics service: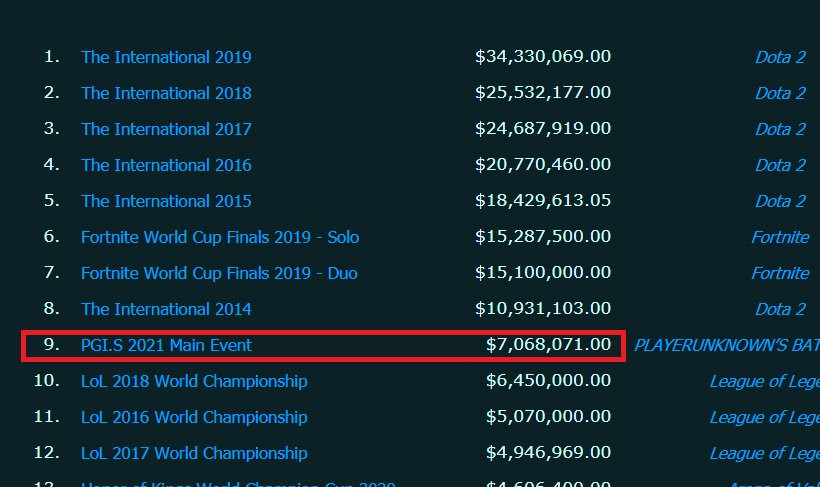 PUBG Corporation yesterday revealed the final table with the PUBG Global Invitational.S 2021 prize pool distribution. The total prize pool of the event has exceeded $7,000,000. Susquehanna Soniqs were crowned PGI.S champions based on the aggregate prize money won throughout the course of the tournament.
Origin: twitter.com